You want to rent a Campervan in Australia? Just to let you know, renting a vehicle in Australia can be quite expensive. Fortunately, we have a few great tips and pieces of advice for you on how to find a cheap campervan in Australia.
.
Compare campervan prices
To get great deals and discounts we recommend you to use agents specialised in campervan rentals. MotorHome Republic is the most popular website and the leader in this market. They offer a wide range of cheap vehicles because they work with more than 50 different rental companies in Australia and New Zealand. With MotorHome Republic, you can compare prices from many different vehicles & rental companies in Australia and New-Zealand. It's free of charge and you can book the vehicle online:
For more information: Compare Campervan Hire Prices
How does MotorHome Republic work?
As an agent, MotorHome Republic gets special discounts from rental companies. So you can be sure that you won't pay too much for your campervan rental. Rental companies offer good deals to agents like MotorHome Republic in order to rent out as many campervans as possible. On average, a rental company manages to rent out about 30% of their vehicles directly to customers. So for the remaining 70%, they need agents like MotorHome Republic. They also gets some special deals, so if you're flexible with your dates it's worth having a look!
.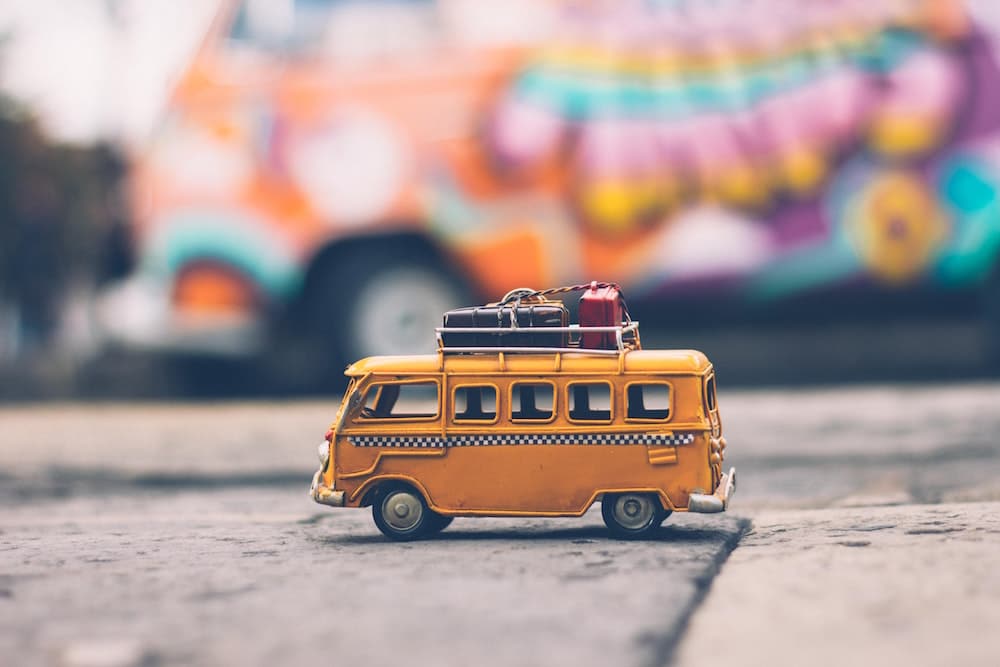 How to find a cheap Campervan in Australia
To get a good campervan deal, it's good to understand how suppliers set their prices. Check out the following criteria that determine campervan prices:
– Type of vehicle: It's easy…the better and newer the car is, the more expensive it is.
– Season: The peak season is between November and February. Prices during school holidays and long weekends are also higher.
– Renting duration: The longer you rent a campervan, the cheaper the daily rate gets. Usually suppliers set different levels (+7days, +14days, +21days, +30days). So it probably makes sense to hire a camper for a longer period rather than 2 short ones…
– Availability of vehicles: It's like plane tickets…if there are only a few left, prices rise.
– Book in advance: In 90% of the cases it is cheaper to book in advance.
– Type of insurance: It is important to book your vehicle with a full cover insurance. But obviously this will cost extra! Again, prices vary depending on the rental company, type of vehicle (size/age etc.) and duration of rental (from 25 to 60 AUD per day). Check out Tripcover to get some really good deals.
– Equipment: The more equipment you book extra, the more expensive it gets…e.g. GPS, table & camping chairs, child seats etc. You can also find cheap equipment on Gumtree.
Vehicle prices are not fixed. So make sure to keep the criteria above in mind to rent a cheap campervan in Australia.
.
Get a Campervan insurance
If you want to rent a van, it is important to get insurance that covers any damages. The insurances offered by rental companies are quite expensive. It is better to get an insurance from a specialised company like Tripcover. An insurance for your rental car costs between 9.30 AUD and 29.70 AUD per day – almost half of the price that rental companies charge.
Related Topics
– Motorhome & Campervan Hire Companies
– Motorhome and campervan hire insurance options in Australia
– Travelling in a Van in Australia: "7 Reasons To Do it"
– Motorhome and Campervan Equipment