Preparing a road trip in Australia can require a big budget which means it is necessary to put together enough savings before thinking about leaving. Depending on your objectives and the kind of holidays you are aiming to have, you budget might vary (tourist on holidays or backpacker on a working holiday visa). Our aim is to give you an idea of the cost of your road trip but also some tips to reduce it. The prices chosen are examples but might help you when starting to prepare your road trip.
What budget for your van in Australia?
Renting a van
The cost of a van rental varies depending on various criteria.
First of all, the season. It is way more expensive in summer than in winter. It is the same with school holidays and public holidays. Prices also vary depending on the duration of your trip and if you are booking in advance or not. Moreover, know that if you drop off your van in a different city from pick up you will be charged a "one way fee".
Insurance has a decent cost in your rental budget. Add around $25/day to the prices below. (Good to know: when you rent a van for a month and a half you are usually only paying insurance for the first 50 days).
Here is an example of classic van rental price for 2 days (without insurance):
– Low season: between $20 and $30 a day
– High season: between $70 and$90 a day
In this case a day renting van + insurance would cost you around $75.
Average budget for a month rental: $2250
You can read our article How to rent a cheap campervan in Australia for more information on the subject.
Buying a vehicle
Buying your own car is interesting if you are willing to travel for more than two or three months. Prices change depending on the season and the type of vehicle. In low season (from April to October), prices are lower because the offer is superior to the demand. On an opposite side, in high season (from October to April) prices are higher because there is much more demand.
For a sedan/wagon fitted out: from $1500 to $3000
For a van fitted out: from $3000 to $6000
For a 4WD fitted out: from $3500 to $7500
For more information: Choosing and buying a vehicle
What budget for a road trip in Australia
The road trip budget changes depending on numerous criteria. It is important to adapt these criteria to your profile. To give you an average we chose a fictive situation:
Profile: backpacker couple
Type of vehicle: Basic van for 2 people
Length of the road trip: a year
It is important to remind you that your budget will also depend on the amount of kilometres driven. When you are travelling for a year you will probably spend some days driving for 400 km and others where you won't move at all. When you are on holidays for some days or weeks, you might be driving further on a shorter period.
Finally, you might also need to rethink your budget depending on how many people are travelling with you, if you are doing some touristic activities (sky-diving, day trip on the great barrier reef, etc.).
PREDICTION OF COSTS
Food: We took a base of $125/week
Fuel: We chose to calculate with a base of 100km/day with a consumption of 10L/100km (average) and a price of $1.5/L
Camping: The camping budget has been calculated considering 1 night every 4 days at $30/night.
Car service: Here we considered around $200. However it usually concerns people who are going to buy a car and will have costs all year long. People who aren't buying a car won't have to predict those costs unless they choose to not take insurance.
Total: $1500/month without any extra and driving up to $3000.
How to save money on a road trip
Saving on fuel
For those travelling a lot, fuel is probably going to be your major expense. Even if the cost is usually lower than in Europe for example, fuel price varies a lot in Australia. Big cities such as Sydney are where you will find the most interesting prices. As soon as you start going further in the outback, prices are increasing a lot. It can even double in some isolated areas.
To make some savings, keep an eye open on the fuel price at service stations even if you don't need any. You will find some cheap places; fill up your tank even if it is only half empty! A jerry can also allow you to fill up for cheap!
Get a Woolworth or a Coles shopping card because their affiliated stations often offer 4cents/L discount when you shop at their supermarket. You will just have to give your shopping card to the service station and the discount is yours!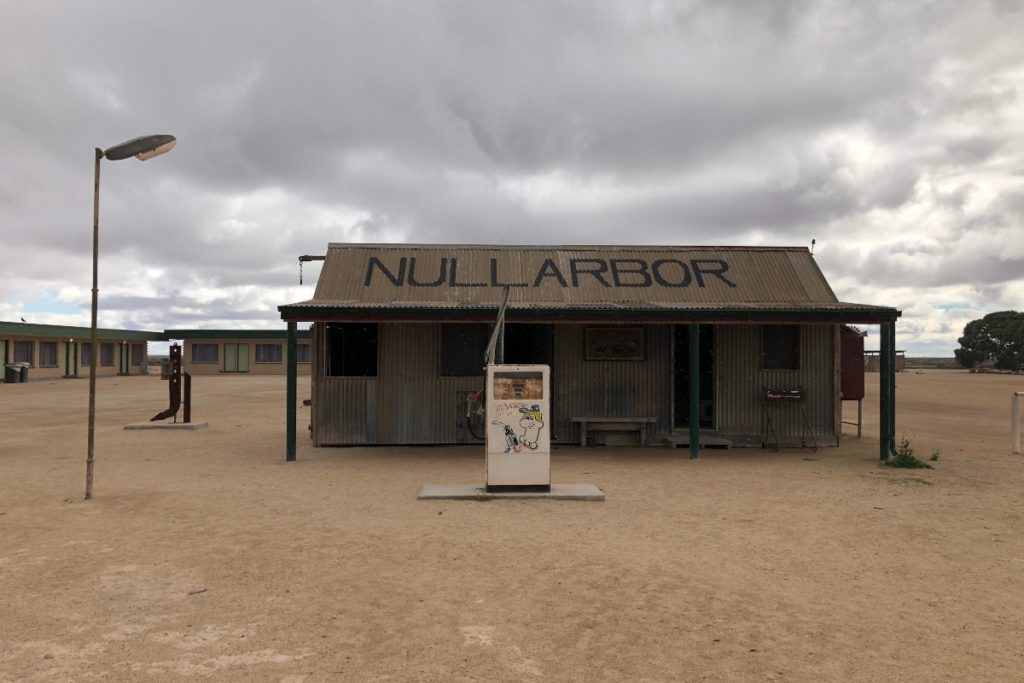 Saving on food
Food is a huge part of your budget. To avoid spending too much, shop in big supermarkets such as Coles, Aldi or Woolworth and do not shop in little neighbourhoods shops. They are much more expensive.
You can also decide to go for the supermarket brand, often cheaper and still good quality. Try to shop in big cities; prices are much higher in smaller towns. Look for discounts, quick sales, etc. and keep your receipts to benefit from other discount (alcohol, fuel, etc.).
In cities you will also find markets where fruits and veggies will be cheaper than in supermarkets. By going right before closing time you might even benefit from huge discounts.
Finally to make some cheap meals go for:
Pasta (500g/$1)
Tuna (100g/$0,8)
Sliced bread (1 packet/$1)
Noodles (x5/$1)
Basics are cheap! Try to find ideas to renew your meals without spending too much.
Saving on equipment
Places such as Kmart, Target, Super Cheap Auto or BigW sell equipment for very cheap. You will find anything you need to go camping or to equip your car there.
You can also buy second hand via websites such as Gumtree one of the most popular second hand website. Check on MarketPlace on Facebook as well. A great way to get ready for a road trip while benefiting from extremely good deals.
Savings on daily life/personal hygiene
At the start of a road trip it is easy to be tempted to spend your nights on a campsite to access all commodities and keep a bit of comfort. However, even if many places offer pretty cheap campsites, it ends up being a fair part of your budget.
To spend as less as possible on showers, it is important to follow some tips. Beach showers are a great way to shower freely. Also don't hesitate on going to the visitor centre of each town you visit. The personal will be able to indicate you the closest amenities. They are use to deal with backpackers and will let you know if they are free and if not how much they cost.
You can also lower your costs by staying at free campsites. You will find them on Wikicamps or Camp7.
Finally if you need to wash your clothes, do it by hand. Find a bucket, a bit of washing powder and a bit of water. Put a rope between two trees and there you go, your washing is done.
Saving on extras
When you need to renew your wardrobe, buy some kitchenware or new books you should try second hand shops.Vinnies, the Salvation Army, Red Cross, etc. offer amazing deals! Tee shirts are usually under $5, shoes around $5 and pants around $8 to $10. Sometimes there is even still a tag on!
Books are around $1 to $2, sometimes even less and they have heaps. These shops are everywhere, even in really small towns and you will be able to find more stuff all along the way. However they are a bit more expensive in big cities but stay pretty interesting.
Finally have a look in the street, there are always free things on the side of the road (camping gear, mattress, etc.). Garage sales are also a good idea to find pretty good deals.
Updated on 24/09/2019 – Initially published on 30/01/2017