If you want to find a fruit picking job in Australia, it's important to check the Australian fruit picking seasons for the right harvest time.
Australia is a huge country with a very big agricultural industry. To get a good overview about the fruit picking seasons in Australia check our harvest calendar. It shows you what's in season and where to go – state by state. This makes it really convenient to plan your fruit picking adventure.
Download the free Australian Backpacker Guide to find more information about fruit picking and get 500 contacts of fruit picking farms.
DOWNLOAD THE AUSTRALIA BACKPACKERS GUIDE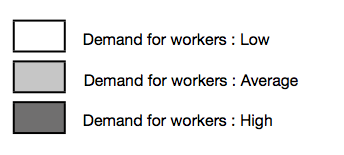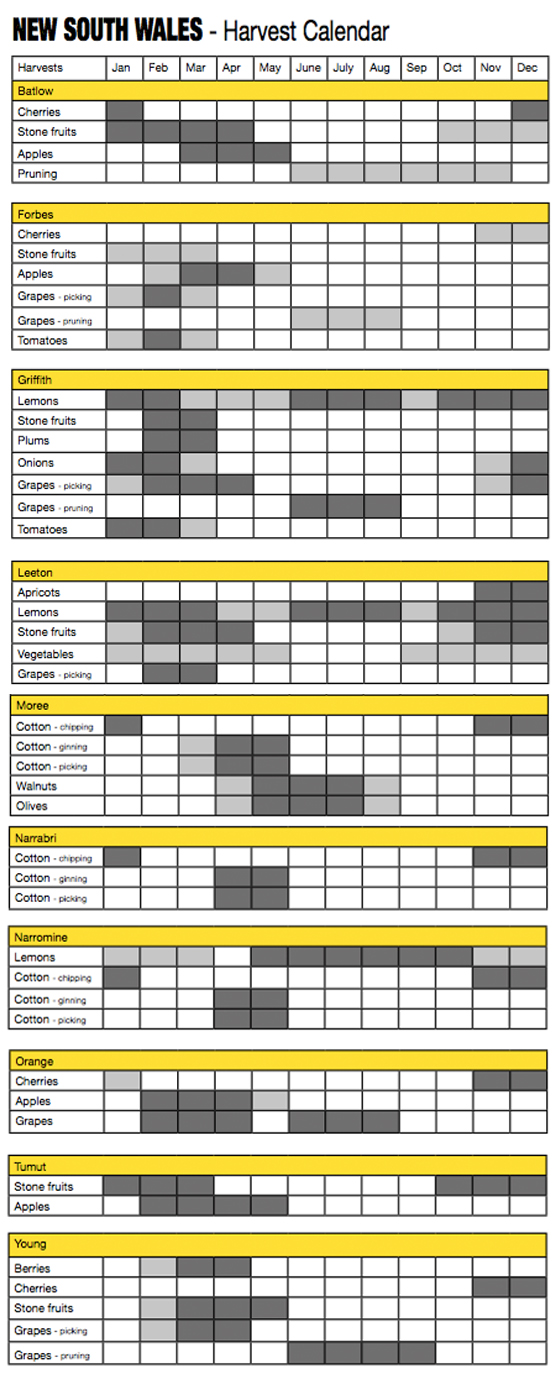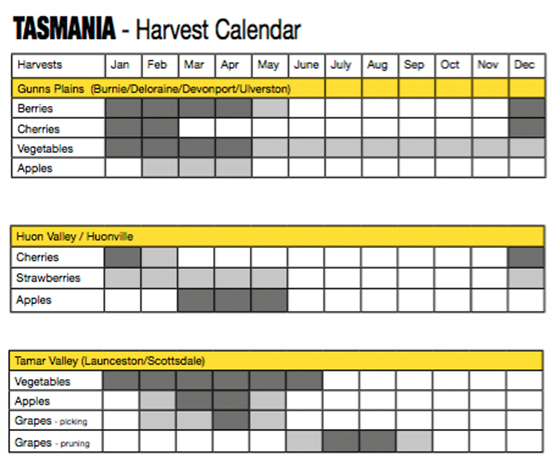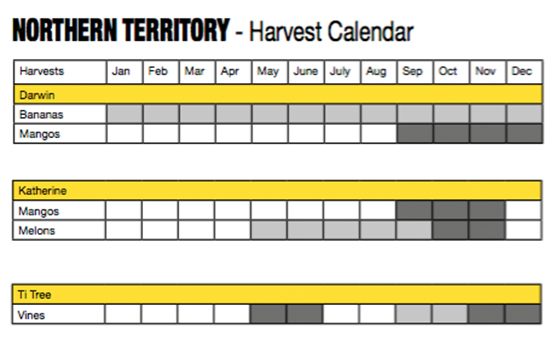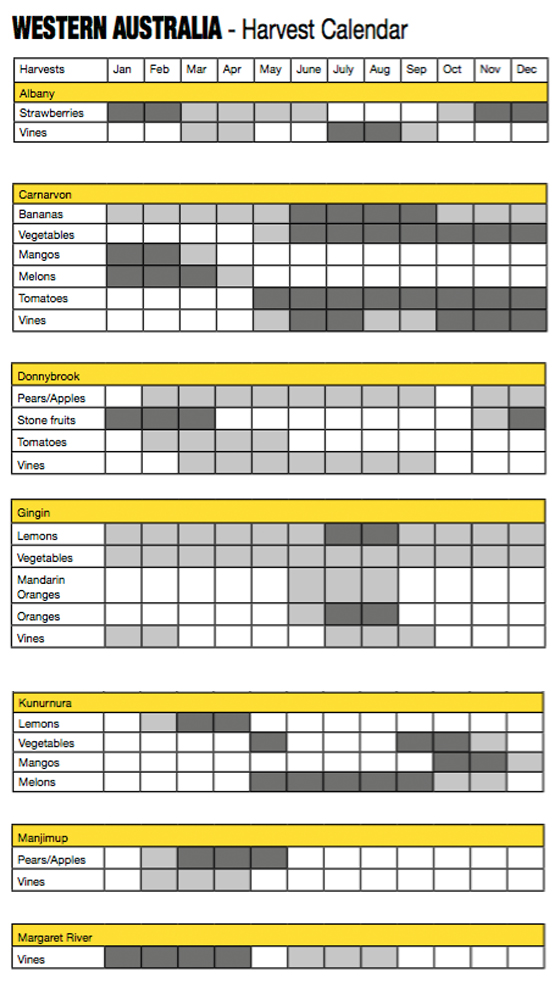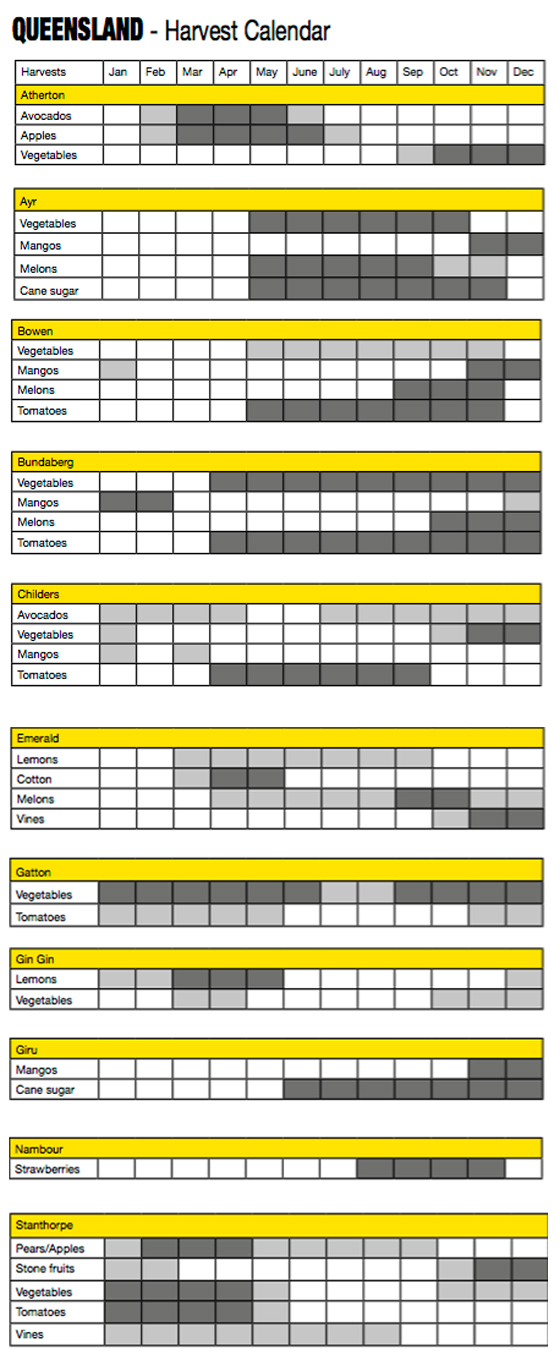 Related Articles:
– Fruit Picking Map Australia – Harvest jobs
– You know you've done Fruit Picking when..