Road tripping in Australia is an incredible experience! Discover roads through deserts, explore secluded beaches, traverse wild forests, and sleep in nature… All of it while driving in your own house! What is the everyday life in a campervan like though? What about personal hygiene, food, and places to sleep? While it is not the most luxury life, there are a few things you can do to improve the quality of everyday life. Check out our road trip tips below!
Comfort and hygiene on your road trip
Shower and toilets
As long as you stay close to the coast and touristic sites, it won't be hard! You can find (cold) showers and toilets at most of the beaches.
In the less touristy regions, toilets and showers are hard to come by. The best option is to go to a 'visitor centre', where you find toilets (and sometimes showers) for free, and if not, you can ask them for advice.
You also find rest areas where you can spend the night. There are often toilets too, and sometimes showers you pay for. It's best to consult your guide beforehand (Camps 7 or WikiCamps App) to see what is available. If you decide to go to a paid camp site such as a Caravan Park, you will have everything you need (shower, toilets, BBQ, sinks, laundry etc). Know that you can also ask some caravan parks to access the showers, they will charge you only for that.
Showers are also available in petrol stations or tourism offices, for around $2.
Public swimming pools are another way of cooling down and access a shower. They are available in most cities and cost around $5.
In the outback, take a water container to clean yourself up from time to time. You can also buy a solar shower (between $10 to $20 in camping stores), but check the temperature before using it: water can quickly boil in the Outback!
Baby wipes keep you clean for those days when you cannot find any water.
Doing your laundry
In Australia, laundromats are widespread and available any town. You will generally pay $2 per wash.
We all know that it is important to save money during a road trip. Therefore, just clean your clothes yourself. This is easier when travelling in summer, just buy a bucket, washing powder, and a string.
Food
Hobby cooks will probably struggle to adjust their cooking habits on a road trip. Your gas cooker won't allow you to cook elaborate dinners and conserving food might be hard if you don't have a big fridge. You might want to go for dry products such as pasta, rice and cans, along with spices to add some taste to a plain dinner.
If you've got space, cook in large quantities to make a salad the next day (rice with corn, olives, tuna…). Be creative! The best way to conserve all of it is in Tupperware containers.
If you don't have a fridge in your vehicle, you can use a cooler, and buy bags of ice for it at the petrol station, supermarkets. In this case, consider using well-sealed containers. Zip-lock bags or glass jars are generally much more effective, though!
You can also enjoy the free barbecues close to the beaches, on some rest areas, etc. to prepare good meals.
Advice: After dinner, don't leave your dirty dishes around the van, unless you want to make friends with possums, reptiles, kookaburras, and other Australian animals.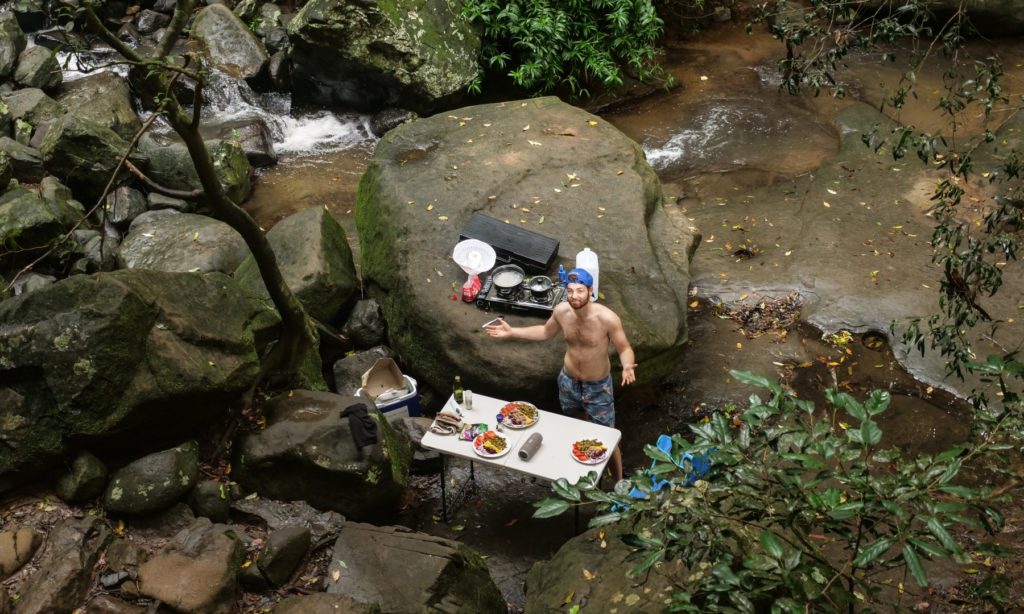 Living in a group
It's not easy to share three square meters with the same people 24/7 for several weeks. You will need to make compromises, be tolerant and communicate a lot. All the time, it is important to respect other people's habits in order to live in a peaceful atmosphere. Tolerance comes along with communication: if something bothers you, it is best to talk about it. As tensions can very easily arise during a trip, sometimes all it takes for them to be solved is a few words.
Pests & insects
You will be surrounded by bugs, flies and mosquitoes, which are a pain! A simple technique for you to be able to sleep with fresh air is installing a mosquito net on windows and doors. So bugs don't think they're invited.
"You eat them, you drink them and you breath them" John Hood's quote summarises his experience in Australia perfectly, when he visited his son in 1841. Unfortunately, you will have to get use to it, things haven't changed since then.
In remote areas, especially in the North West and Central part of the country, they can very quickly annoy you. Follow those road trip tips to stay sane:
Be aware that vibrant colours attract flies even more.
You can buy an 'anti-fly mesh' at a petrol station or in camping/outdoor shops. Anti-mosquito sprays are available in supermarkets, but their quality is dubious.
Avoid leaving food around you.
Flies are often less attracted to shade.
A fly swatter might help – a good start, but you won't get rid of them.
If you eat outside, don't forget the travellers' golden rule: don't eat next to your camp site. This will avoid ant invasions. If you are allowed to make a campfire, the smoke and ash will keep bugs away.
In some parts of the country, mice are ubiquitous and can easily settle in your van. Remember to close the doors properly when you are not in your van and do not leave any food lying around. Mice don't just like cheese, but will also have a bite of your bread or cereals. To avoid this, put your groceries in tupperware or sealed containers.
Waste
Don't leave anything behind you! Found the perfect spot? Please don't turn it into a garbage dump for the next visitors. Australia is, in general, a country that respects the environment – so please, adopt this philosophy.
Some camping spots indicate 'self contained'. This means that you have to conserve your waste, both in terms of food and water. Detergent and body soaps are not nature's best friends.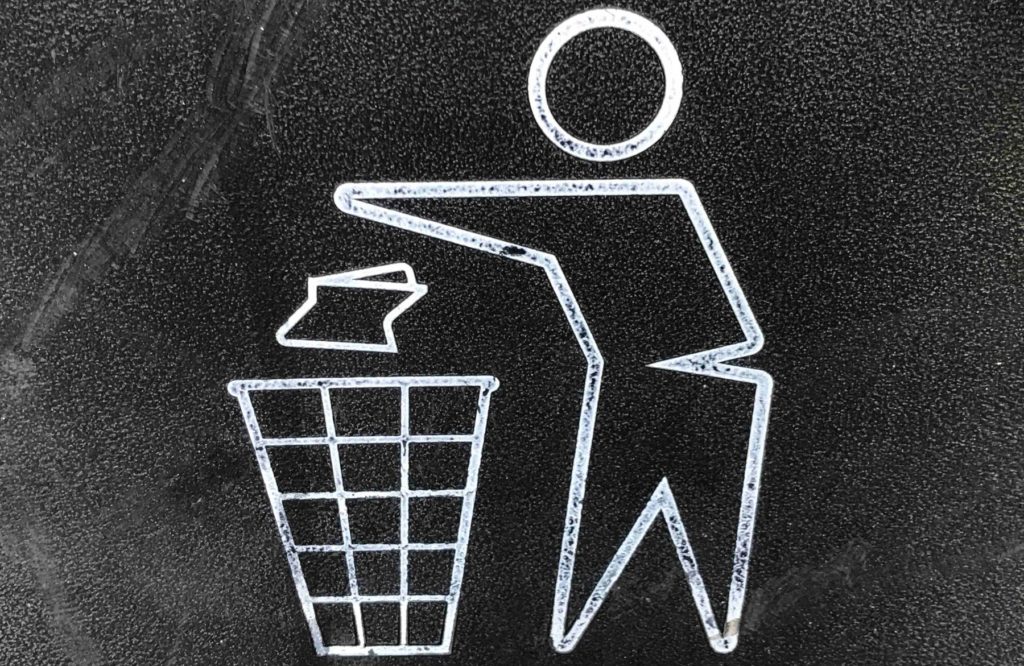 Charging your battery
Road tripping is fun but not without my computer! You have different solutions to charge your devices during a road trip.
You can install a second battery additionally the one you already have in your vehicle. It recharges when you are driving, but won't use any power of the vehicle's battery. This way, you can recharge your phones, computers, speakers, or even a fridge.
Another solution is a 'power inverter' system plugged in the cigarette lighter. This enables you to recharge devices such as your computer (as long as you are driving).
If you stop in caravan parks, you can access electricity. You sometimes find power outlets in public toilets and McDonald's too.
Camp fire
Camp fires are fun and always bring back memories. If one of you plays guitar, you are all set. It's great to roast potatoes or cook your fishing trophy without using your precious gas.
However, make sure you respect the rules! During certain periods of the year, having a camp fire is completely forbidden. Australia is prone to bush fires, especially in summer. In national parks and camp sites, notice boards indicate the level of fire risk and if you are allowed to have a fire.
If you decide to have a camp fire, check that the ground is not covered with grass and leaves but with sand and soil. Always make sure that you completely extinguish the fire before going to bed.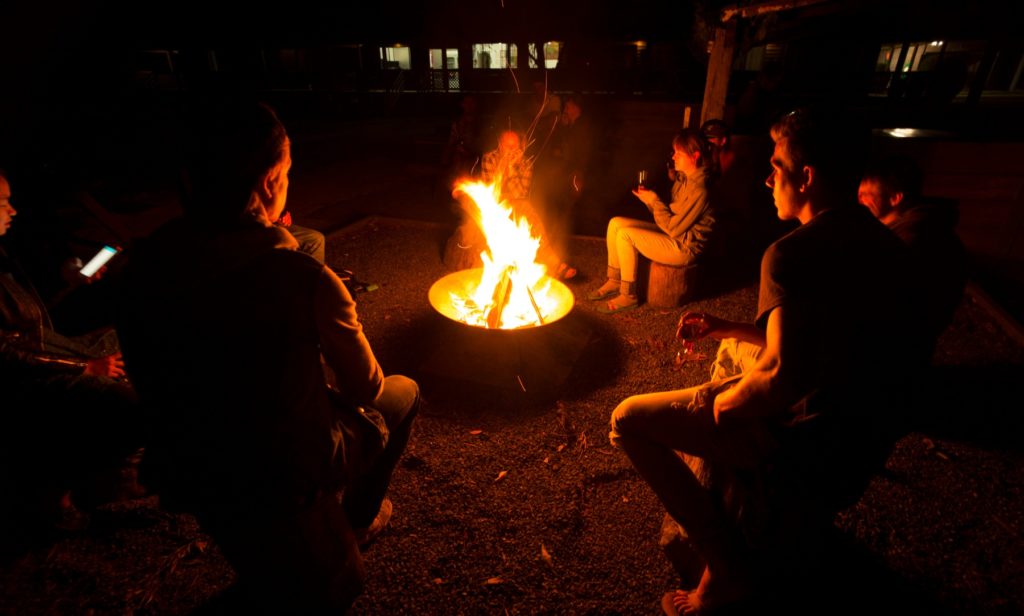 Phone/Internet/Mail
You can easily access the Internet through your smartphone. Some operators, Telstra in particular, have much better national coverage. Some isolated areas will not allow you to connect but you will still be able to use the call/sms function. Phone subscriptions can be quite expensive compared to Europe. Internet with unlimited and fast access is sometimes a real challenge in Australia, do not expect a perfect connection every day;)
Smartphone apps
There are many useful smartphone apps for road trip. You can look for camping sites, communicate with people in your home country, or even find new road trip mates.
Receiving mail during your road trip
Postal services in Australia act as a general delivery system, no matter where you are from . You can have your mail sent to a post office address for FREE. Once the post office receive your mail, they will keep it for one month before they send it back to the sender. Make sure you know the exact post address.
Related articles:
Updated on the 28/04/2022