If you intend to work in the construction industry in Australia, the White Card Certification is a compulsory requirement. It will provide you the training required to work safely and to prevent accident on building sites. Here is everything you need to know when choosing a course to get your White Card in Australia.
What is a White Card?
In Australia, the White Card is legally required for those working in the construction industry. This training aims to provide workers with information on safe work practices, risk management, personal protection, safety signs, equipment to prevent accidents at the work place, as well as workplace injury management and workers compensation system.
The White Card training is aimed at all workers who will be working in the construction industry as:
– Self-employed persons (working under their ABN)
– Labourers
– Trainees / Apprentices
– Trades-persons
During the course you will be trained to:
– Identify Occupational Health and Safety (OHS) legislative requirements;
– Communicate and report processes;
– Recognise Construction Hazards;
– Understand OHS Incident Response Procedures.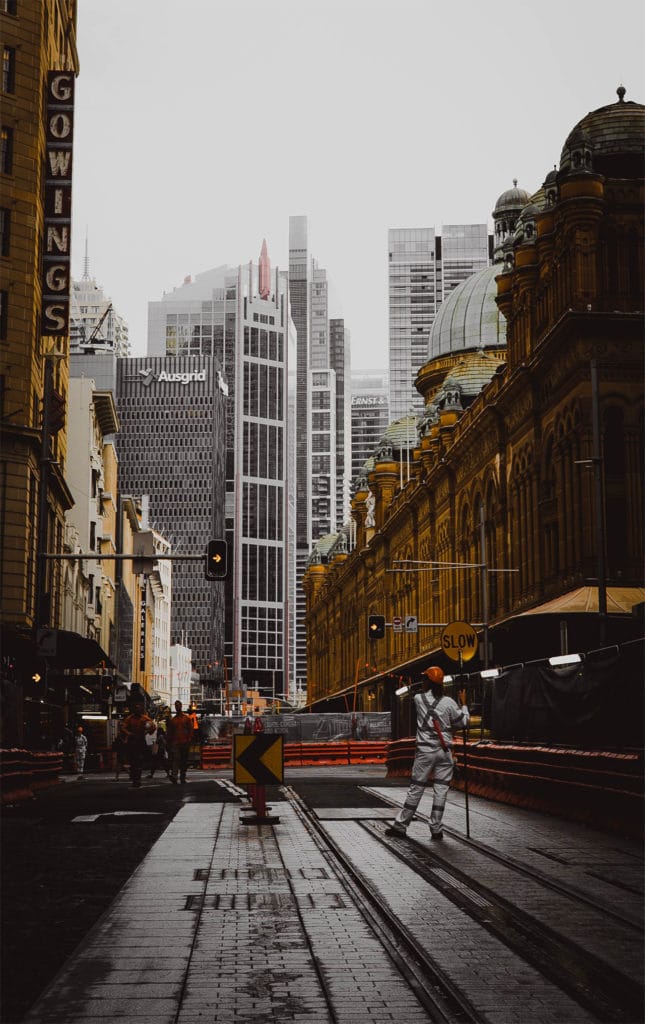 How to get a White Card?
The White Card is accepted in every state of the country. All states and territories of Australia have agreed to implement the National Code of Practice for Induction for Construction Work. It means that the White Card from any Australian state or territory will be recognised nationally.
To get the White Card, you have two options:
– Get trained in a classroom. The training takes approximately one day and you will get your certificate at the end of it.
– Do an online course. Most students take 4-6 hours to complete the course online. It is self-paced and you can complete it in multiple sittings. However, you have to complete it within 6 months.
Note: At the end of your course, you have to create a USI number (Unique Student Identifier), which is free and required for the completion of the course. You can create this number even if you are on a Working Holiday visa. To get your number, visit https://www.usi.gov.au/students/create-your-usi. You can only get this number if you are in Australia. It is linked to your passport number and visa. If you are still in your home country, you can contact EOT and ask to be exempted from the USI number. It is possible to do the course in your home country. However, you can only receive the card once you are in Australia.
The White Card certificate does not expire, unless you have not worked in the industry for more than two years.
How much it costs
Prices range from $40 to $100 or $150 if you want to get a package.
There are a lot of websites that offer online training for the White Card. We highly recommend you to use Express Online Training, which offer the White Card online course for $59 – $39 SPECIAL OFFER (valid for all states and territories).
GET YOUR WHITE CARD ONLINE – 39$

RTO registration code: 40592
Course Code: CPCCWHS1001 – Prepare to work safely in the construction industry

Features & Benefits
Fast & Easy
Fully Accredited
Online Course Available 24/7
Short Phone Assessment
Automatically saves your progress
Only pay if you pass
Stop & Resume at any time
Don't need flash or speakers
What the others DON'T do:
They will beat any price by 10%
Built for mobile devices (phone, tablet etc)
Support until late – 7 days a week
Fully qualified & locally based support
No hidden costs or nasty surprises
Packages are also offered on their website. So if you are thinking about working in hospitality later on, you may also get your RSA Certificate.
Is it worth getting the White Card?
If you intend to work in the construction industry in Australia, the White Card is compulsory. Getting your White Card will offer you more opportunities to find jobs in Australia. The construction industry is a growing industry in Australia while pay rates are usually high. However, working in this industry is not easy and requires a good physical condition (long hours and physical work). Finally, as all training expenses, the cost of this training is tax-deductible when you declare your revenues at the end of the financial year.
Other Training & Certificates in Australia
– Get your RSA Certificate in Australia
– Get your RSG/RCG in Australia
– Become a Barista in Australia : Coming Soon
Updated on the 146h of Mai 2019. First published on the 16th of June 2016