Before being able to work in places where alcohol is served in Australia, it is a legal requirement that you complete Responsible Service of Alcohol training. Therefore, if you intend to work in a bar, restaurant, bottle shop or even a nightclub you will need to get a RSA Certificate.
What is a RSA certificate?
The RSA (Responsible Service of Alcohol) is a certificate showing that you know the regulations concerning alcohol consumption in Australia. It is a requirement if you want to work in hospitality.
Mandatory in all states, you obtain your RSA by taking part in a special course. With this certificate you are allowed to work in all places where alcohol is served or sold (restaurants, bars, pubs, hotels, bottle shops).
During the RSA training, you will learn to serve alcohol responsibly by identifying intoxicated customers and underage drinkers. This course will also bring awareness and prevention of drink driving. It will help you to understand the regulations regarding alcohol and its consumption in Australia. You will also learn to measure standard drinks and legally sell and serve alcohol.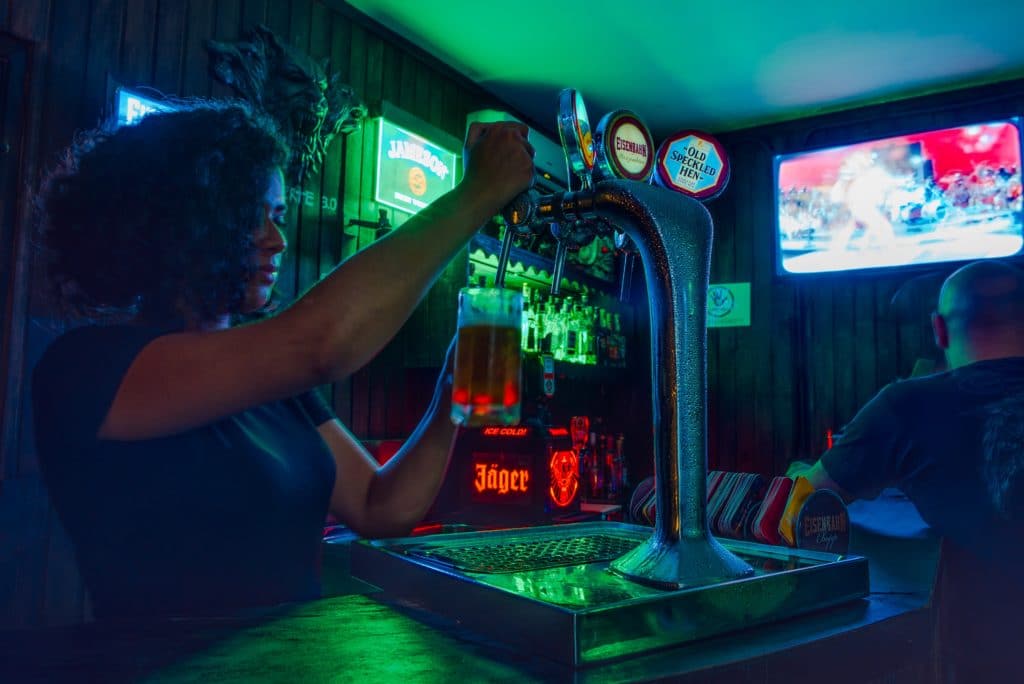 How much does a RSA certificate cost?
Rates vary between $40 and $160 depending on the package chosen and the state where it is done. For all states except Victoria, the RSA can be completed online. Here are the costs to complete your RSA, including our discounts:
Queensland, Western Australia, South Australia, Northern Territory: $24 online
Victoria: $60 in class only
New South Wales: $124 online
Where to get a RSA certificate?
To get your certificate, you can do the course in a classroom in specialised training centres or just do it online (except for Victoria).
Get your RSA online
Most students take 4 to 6 hours to complete the Online training. Once completed, you can download your certificate directly (except in Victoria state). During the test you will be asked to answer series of multiple choice questions and short audio and video assessments. To do so, you have access to numerous documents and videos.
It's possible to do the entire course online.
We recommend the accredited company Express Online Training, which have several offers for different states (RSA – SITHFAB002).
For Queensland, Western Australia, South Australia, Northern Territory
FEATURES & BENEFITS:
Short Phone Assessment
Available 24/7
Automatically save your progress
Stop & Resume at any time
Download & Print Certificate
Don't need speakers or headphones
Get RSA ONLINE – QLD, WA, SA, NT – $24 incl. discount
For New South Wales
It's possible to do the entire course online. However, the RSA course in New South Wales differs from the other courses provided in other states or territories. So if you want to work in hospitality in NSW, you will have to obtain the NSW RSA certificate, which is only valid in this state.
FEATURES & BENEFITS:
Fast and easy
EOT is Fully NSW Gov Accredited
At-Home Course – No Classroom
Only pay if you pass
Price includes cost of NSW Competency Card
Short Audio Assessment
Stop & Resume at any time
Download & Print Interim Certificate
Don't need speakers or headphones
Get RSA ONLINE – NSW – $124 incl. discount
Go to a RSA training centre – VIC
The training takes one day and you will get your certificate at the end of the day.
ATTENTION: Make sure to go to a certified center. To do this, go to: www.myskills.gov.au with a list of all the certified centres.
In the state of Victoria you cannot get your RSA certificate online. We advise you to get your RSA with the company RSA Melbourne. Conveniently located in the CBD (Level 3, 28 Elizabeth Street, Melbourne), you can book a training session easily using the below link. Just click on the link and choose a date:
Please note that if you have already done your RSA in another state of Australia, it's possible to do your RSA Refresher online, which is accepted in Victoria (conditions apply).
Is the RSA certificate valid all over Australia?
As the law surrounding the sale and service of alcohol vary from state to state, the RSA is not the same everywhere. Indeed, each state has it own liquor licensing requirements, therefore you cannot get a RSA certificate that is valid for all over Australia.

Following abuses, the state of Victoria allows training only in classrooms and not online. However, be aware that for holders of an RSA certificate obtained in another state, you can update it on the internet (RSA Refresher) and therefore avoid a new training in its entirety for Victoria.
Do I really need a RSA certificate?
If you want to work in a place where alcohol is sold or served, it is a legal requirement that you complete the RSA training. When you start your job, you do not need to have your RSA certificate right away. Sometimes, employers will let you start working without it.
By not completing your RSA training, you are limited when applying for jobs in hospitality. So we recommend you to spend the money and get the RSA. The cost of training is affordable and will be repaid quickly once you find a job in this field. You can also claim the expenses of your RSA when doing your tax return. As these fees are considered to be work-related expenses, they are tax-deductible!
When should I get my RSA?
You should complete the course before looking for a job in hospitality. It will give you more chances to find a job. If you do not have a RSA certificate when starting your job, keep in mind that you have 30 days to obtain your certificate, otherwise you may get fined as it is illegal to work without a RSA (fines vary by states).
Note: At the end of your course, you have to create a USI number (Unique Student Identifier), which is free and required for the completion of the course. You can create this number even if you are on a Working Holiday visa. To get your number, visit https://www.usi.gov.au/students/create-your-usi. You can only get this number if you are in Australia as it is linked to your passport number and visa.
If you are still in your home country, you can ask EOT to exempt you from using a USI number. This way, it is possible to start and complete the RSA course in your home country.
Other Training & Certificates in Australia: