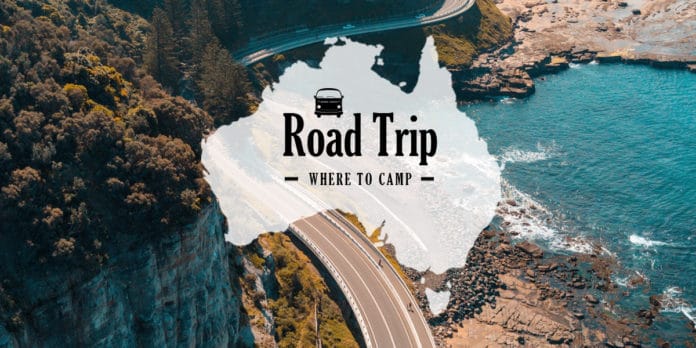 Are you planning a road trip in Australia? If yes, you would be happy to know you won't have any difficulties to find a place to camp at. Saying that, you need to be a minimum prepared. Camping is part of the Australian culture and there are heaps of options to sleep on the road. However they are some rules to acknowledge, camping spots are sometimes difficult to find and you often don't have reception on your phone. In this article, you will find tips and advice to be all ready to camp during your road trip around Australia.
Can we camp everywhere in Australia?
We absolutely cannot sleep everywhere, even inside your vehicle. Most of the time carparks are forbidden. In big cities or in busy places, you will most probably be fined (and it is expensive).
Where to sleep in your vehicle?
In Australia there are different ways of camping: caravan parks, camp spots, rest areas and unauthorized spots.
Caravan park: They offer all commodities, shower, toilets, washing machine, kitchen, sometimes even a TV room or a swimming pool. They are extremely common in Australia and usually indicated by blue signs on the road.
Camp spots: Everywhere in Australia there are some camps spots for people to stop by. Free or very cheap (depending on the place you are at, commodities, etc.), they allow you to set up your tent or park you van for the night. Commodities are usually pretty simple with a tap, sometimes toilets and rarely some showers.
Unauthorised spots: Sleeping on unauthorised spots is the peak of freedom (even if you don't have current water, showers or toilets). This kind of camping is forbidden with a simple tent or in your van. You are only authorized to set up your campsite if it is allowed on the area. You expose yourself to a pretty salty fine. However it is true that many Australians don't mind doing it and if you respect the area and choose a quiet spot, most probably, nobody with come and kick you out. It is at your own risks guys!
Guides to camp in Australia
To be aware of all the information about camping in Australia we strongly advise you to get one of those guides: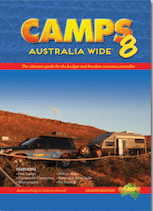 Camp Australia wide
HEMA maps
You will find it in most bookstores, NRMA agencies and some service stations (around $50). You can also order it online at www.campsaustraliawide.com. It is the most popular guide in Australia..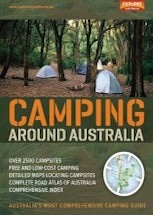 Camping around Australia
Explore Australia
Here again, you will find it in bookstores at a price around $40.
In both guides you will have many maps, itineraries, campsites, etc. All the information a backpacker needs for his road trip around Australia.
Wikicamp
Mobile application
Available for IOS, Android and Windows.
You will find the same information as in the books. The advantage is that people using the app can leave comments to inform the community about any update on the information given. For instance if a free camp isn't available anymore or closed for a short period, people will write it in comments. The only problem is that your phone/tablet/computer always needs to be charged to accede to the information. For more information www.wikicamps.com.au.
Tips: Even in Australia, nights can be pretty cold. Remember to bring a few blankets with you. Your van is probably going to be over packed already but believe us, there is nothing worse than spending a night freezing in your vehicle.
Also to avoid to be woken up by insects or some terrifying animals, try to make you space as impenetrable as possible.
For more information about your road trip in Australia check out these articles: