The reputation of an Australian road trip leaves people dreaming of expansive red landscapes, sweeping hills and tropical coasts. Crossing Australia by road, you can make the most of the diverse landscapes and discover the wild Australia. Many backpackers often prefer taking a road trip when travelling in Australia. You can either rent or purchase a vehicle for a road trip. Compare both possibilities (purchase / leasing) depending on your interests and needs before beginning. Whatever type of vehicle you choose before going across such a large country will have consequences along the way. Whether you are looking to discover wild rugged landscapes or to canvass the country for work, whichever vehicle you choose can make a difference. Here is a complete guide to help you in buying a car in Australia, with the different models and their advantages / disadvantages.
For people wishing to take a short road trip and enjoy a reliable and well-equipped vehicle, here are more details on van hire in Australia: – Buy or Rent a Van in Australia? – How to rent a Cheap Campervan in Australia – Which Campervan insurance is best?
Buying a vehicle in Australia: pros and cons
The advantages
More cost-effective for a long trip (from 2-3 months).
Maximum freedom: to go where we want, when we want
Have the impression of having a home, you own it, you can do what you want to it.
No time or destination constraints
Cons
Contrary to renting, Buying a vehicle you will tend to get an older vehicle with higher mileage and more
If you fall down, you can not swear for yourself (and Australian hospitality!), no assistance as rent.
Resale can also be a disadvantage (or advantage) depending on time and location.
Research is longer at the time of purchase, and the sale time can also be long.
If you wonder how it feels to live in a van in Australia , please see this article.
Choose which vehicle to travel to Australia?
Between a 4WD, a van or a car, the question arises and is not without consequences. The first criteria to consider is the type of road trip you plan, the duration, the areas you wish to discover, your need for comfort and budget. Compare three options depending on what you plan and choose the option that best suits.
Buy a 4WD
A 4WD is suitable if you plan to go off track and engage in the deserts of the outback, in the sand (on the beach for example), or to cross small rivers.
Indeed, some national sites and parks are accessible only by 4 × 4, particularly in the north of Western Australia and the Northern Territory. The most famous sites are the Kimberley, Kakadu National Park, Bungle Bungles and Karijini National Park. To sum up, choose the 4WD if you want adventure and discover remote areas or difficult to access.
However, buying a 4WD vehicle is most expensive (from 3 000 to $ 7,000). We must also take into account in calculating the budget consumption, which is higher than a car. The 4WD offers a comfortable interior room for but can be a bit tight if traveling more than two people.
You can then choose to buy a 4WD equipped or not. It is quite common to find ancient travelers with the 4WD for sale fully furnished . You will have a bed 2 places at the rear of the vehicle or tent set on the roof (rooftop tent). There will also all necessary equipment for cooking and camping. Otherwise you can choose to buy a 4WD unequipped (cheaper) to benefit from more seats or you want to develop it yourself.
The most common models are: Mitsubishi Pajero, Toyota Landcruiser, Nissan Pathfinder, Ford Explorer, Nissan Terrano, Nissan Patrol, Holden Jackaroo, Jeep Cherokee.
Buy a car
The car is a good way to travel economically. This means of transport allows a certain freedom in the type of road you go better and certainly some paths that the van (lighter).
The car is the cheapest vehicle to buy and which consumes less fuel. The disadvantage is especially space, definitely plan to sleep in a tent. However, this is more for socialising, the number of seats to make car-pooling (also a good way to save money!). The car will also be suitable for those opting for the occasional road trip and relatively short , to go from one city to another for example.
Station wagons are quite popular for Backpackers, but also highly prized as they offer more space and provide space for the rear bed of the vehicle.
The most common models are: Ford Falcon, Holden, Mitsubishi Lancer, Toyota Camry, Subaru Outback / Liberty.
Buy a van
Campervans are a classic for a Road Trips in Australia! It will allow you to adopt a lifestyle more comfortable by the space it offers, and will be better suited to long journeys / stays  the car for example.
Expect between $ 3,000 and $ 6,000 for the purchase , depending on the equipment, vehicle age and the number of kilometres.
Less convenient for socializing and take other travelers on the road (often for 2, sometimes 3), it should benefit those traveling as a couple or with friends as backpackers only. The van is also a big advantage to look for a job in crops (farm work, fruit picking) as some employers will require you to have your own house or "own accommodation." In general, the van is also less exposed to high temperatures , and life will be more pleasant in the sun, as in a car. However, it becomes impractical when it comes to park in town.
Then there are different types of vans. There are the "classic" vans: the small van, vans "poptop" that can raise the roof by hand and so get more space, the "Hitop" that have a raised roof and allow to have a second bed in the upper part of the vehicle, or 4 × 4 vans that allow to use the tracks more easily.
The most common models are: Toyota Hiace, Mitsubishi Express, Mazda E2000, Ford Econovan, Nissan, Toyota Townace, Nissan Urvan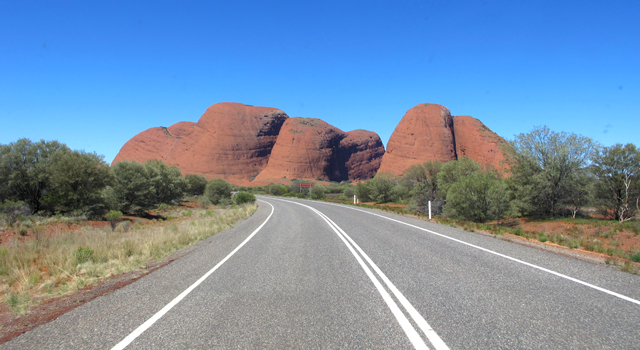 Checklist for Buying a vehicle in Australia
If you decide to buy a car in Australia, it is important to think carefully and take your time so you do not buy a vehicle that does not hold up. Here is a list of things which it is important to be vigilant before buying a van, a car, or a 4×4 in Australia.
Mechanical
To make it simple and avoid unpleasant surprises during your trip, you have to check everything! Starting with general external conditions of the vehicle: are there traces of rust? Paint spots that could disguise the fact that the vehicle has had an accident? It is important to look at the condition of the tires, the engine (if there is residue built up, traces of leaks around the engine?), Test that the doors and windows open and close properly, windshield wipers and turn signals are working properly. The presence of a bull bar can also be a plus.
Also be attentive to the electrical system: ask to test the electrical system, check if there are one or two batteries and if they still function. Check for a spare tire and a jack. Do not hesitate to switch on the ignition and test the car radio and ventilation…
Test drive
Avoid at all costs purchasing a vehicle that you do not try. Take a short test drive. Even if it is not long, you can see if there are any unusual noises from the engine, try the brakes, clutch and if all goes well around corners. Before taking the wheel, check that the papers are in order and that the registration has not expired. If the owner refuses to let you try, beware .
Administrative
The "Registration" of the vehicle is an important indicator. This is similar to registrations in the UK, US and Canada. All vehicles are required to be registered in a state of Australia. It is necessary to check whether the vehicles in good standing (valid rego).
Know that each state has different regulations . This is an extremely important point, because some states require a technical inspection every year and before the resale of vehicles. And in this case, the technical inspection shall be performed in the state in which it is registered (making it a more complicated resale).
If the rego is still valid and that it comes from a state requiring technical control, you'll know that your vehicle was deemed "safe" there in the last year. If it is not valid, do not forget that it is required and you should budget for it. So plan for any repairs that are required as a result of the technical inspection.
You should also consider whether the price of registration for your van / 4WD / car is justified or not, a vehicle whose registration is already expired may not be a good plan. For a classic van, count between $300 and $600 per year for registration.
Registration also includes a third party insurance. So if you want a more complete insurance/all risks, plan a supplementary budget beyond that.
Buy a popular vehicle
It is not advisable to buy a rare vehicle in Australia, which could cause you problems in case of failure, especially if you need to change parts on your vehicle. Knowing that by doing a road trip, you might fail in the country or in a small town where it may be difficult finding some parts. Having had this experience, it sometimes takes 15 days to receive a piece! So it will be much easier and as certainly cheaper to change parts on your vehicle if it is popular and widespread in Australia.
Ask questions
Contact with the seller is essential. There's a good chance you feel if the person is reliable or not, so do not hesitate to start a conversation. Ask also some important questions: have there been repairs on the vehicle?? If so, which ones and when? Ask the mechanical vehicle with supporting invoices history. Also ask who were the last owners: were they backpackers? Did they make a long road trip? Was it a work vehicle? Were the Australian owners? If you buy from a local who has had it for a long time, the vehicle will surely be well-maintained.
Where and when to purchase a vehicle in Australia?
Best time to buy a van in Australia?
The location and time are key factors for doing good business and not too much hassle. It is more advantageous to purchase a vehicle in low season (between April and September). During that time, backpackers depart more they arrive, thus the supply is higher than demand. Many backpackers do not anticipate enough time for resale, and are forced to sell their car at a lower price because they are in a hurry to catch their flight home. This is where you can come in if you're not too rushed and you arrive between March and September, take the time to dissect the ads and wait for the right deal.
Where should you buy your van in Australia?
Many agree that it is in larger cities you will find trusty sellers. Sydney and Melbourne constantly have swarms of sellers and buyers, you will have plenty of choice. But buying a vehicle in a city less populated as Adelaide or Cairns can be a good plan if you do it at the right time. There's fewer sellers certainly, but also fewer buyers, which can allow you to negotiate prices . This is especially true for vans and 4 × 4 (furnished). There's not a better or worse season for buying a car as opposed to vans and 4×4's.
In terms of how to go about it; the site Gumtree is a great resource for 'for sale' ads that you can search and compare without leaving your home. However Beware of ads that seem too good to be true, they can hide defects or be scams!
The "car market" are also interesting places, especially for those looking for a van, you will have the advantage of having several vehicles under the eyes to look, not as pictures. You will also have the advantage of being able to discuss directly with the seller. The car-market Sydney is renowned.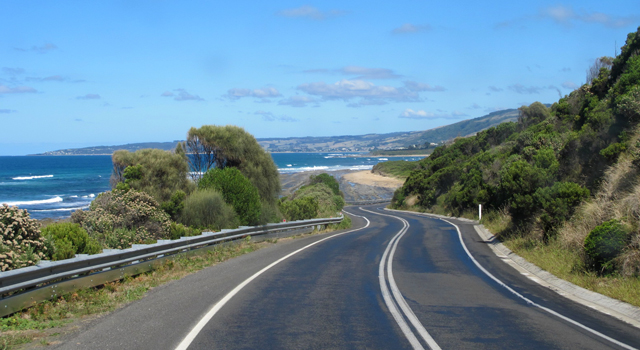 Insurance
Registration of your vehicle includes the "compulsory third party insurance" (ie insurance "third" that covers any injury caused to another in case of an accident where you would be wrong.) No material damage will be considered, nor those of your vehicle, or those caused by other vehicles. You have no legal obligation to take out supplementary insurance, but it may be recommended for the repair costs can be high (imagine you collide with a Mercedes or a Porsche ..)
The main insurance companies are NRMA, AAMI, RACQ and QBE.
It is also possible to subscribe to roadside assistance, allowing you to be serviced in case of problems. This can be reassuring when going on a road trip across Australia. Be careful though, some conditions may state that you will not be supported in specific circumstances(if you are not on a paved road for example).
Sell the vehicle
It is necessary to anticipate and think about resale upon purchase. As well as for the purchase, the selling period for your vehicle is very important. It is advisable to calculate your whole cost by planning to sell the vehicle in the high season (from October to January).
Allow a couple months before reselling your van/car/4×4, although it is still early, start to prepare your ad for the Internet, think about the money you want to get for it etc. .
At resale, please have the deed of purchase, the certificate of registration and history of vehicle repairs. In some states (Queensland, Victoria, NSW, ACT), you will be required to conduct a technical inspection prior to resale.
To maximize your chances of resale, restore and clean your van . Take a lot of quality photos of your vehicle for your ad. Post an ad much detail as possible (age, mileage, equipment …) on Gumtree and on Facebook groups. Highlight its advantages, but does not necessarily seek to hide defects, specify also the little things that do not go or are to be repaired, it will give you an image of reliability and transparency. Appointment why not in a car-market (note there exposing your vehicle is often paid, about $ 60 a week)
Again, many backpackers are forced to sell off their cars because they must leave the country and they have not anticipated this VERY important factor, so feel free to go about it in advance.