To find a job and work in Australia, the approach will be different if you decide to work in a city or in a farm (fruit picking). In general it is pretty easy to find a small job with a Working Holiday Visa, but it is still essential to know where to look and get the right approach. With a very dynamic economy and barely 5% unemployment, Australia offers many opportunities for young backpackers. However, in recent years the number of foreigners visiting Australia on a Working Holiday Visa (WHV) has multiplied, so it is highly recommended to inform yourself and be well prepared.
The essentials before working in Australia
Here is what you need to do before you can get a job in Australia:
Remember, for all those who wish to apply for a second year visa to stay one more year, it is necessary to work for 3 months in rural areas!
See the eligible jobs: Eligible Jobs for a Second Year Visa in Australia
See the eligible areas: Eligible postcodes for a Second Year Visa in Australia
Since 1st July 2019, you can also apply for a third working holiday visa in Australia. To do so you must work for 6 months in rural areas (jobs and postcodes are the same as the second year).
Working in Australia – City jobs
In the city, there are many jobs which do not require any special skills. However, having some experience could be valuable especially if you are looking for a job during the high season. Here are a non exhaustive list of typical backpacker jobs in Australian cities.
Housekeeping
Housekeeping is to clean houses, hotels or offices. These jobs are often part-time and paid roughly $19 p/hr.
Jobs in Hospitality
Hotels and restaurants also employ many backpackers, especially during the summer season. You can work as a waiter, kitchen hand, dishwasher, bartender … These jobs are generally well paid, from $15 to $20 an hour.
It is necessary to have a RSA certificate for all jobs that involve serving alcohol. The RSA certificate can be obtained through attending a one day training course in classes or online, that is required by Australian law. The cost of the course is between 24 AUD and 150 AUD. The legislation is different in each state so be sure to get the RSA certificate for the state you intend to work in.
Jobs in Retail
Many jobs are also available in shops (stores ready-to-wear, small shops of all kinds). A good level of English is preferred. Salary between $15 and $26 (paid over the weekend). Supermarkets can also be a possibility to work, that pays about $20 p/ hr.
Jobs in Construction
If you have qualifications and/ or experience in construction, give it a go in Australia. Labor is in demand and wages are good. Obviously this is hard work, but if it's your field go for it! To work in the construction industry in Australia, you need to get a certificate (White Card), which you can easily obtain through a short online course. This certificate is mandatory in Australia for all construction/ construction related jobs.
More information: Getting the White Card in Australia
Jobs in factories
Working in a factory is also a good way to earn money. These is usually food factories and working conditions can be difficult. English skills are not necessary. Salaries range from $17-19 p/ hr.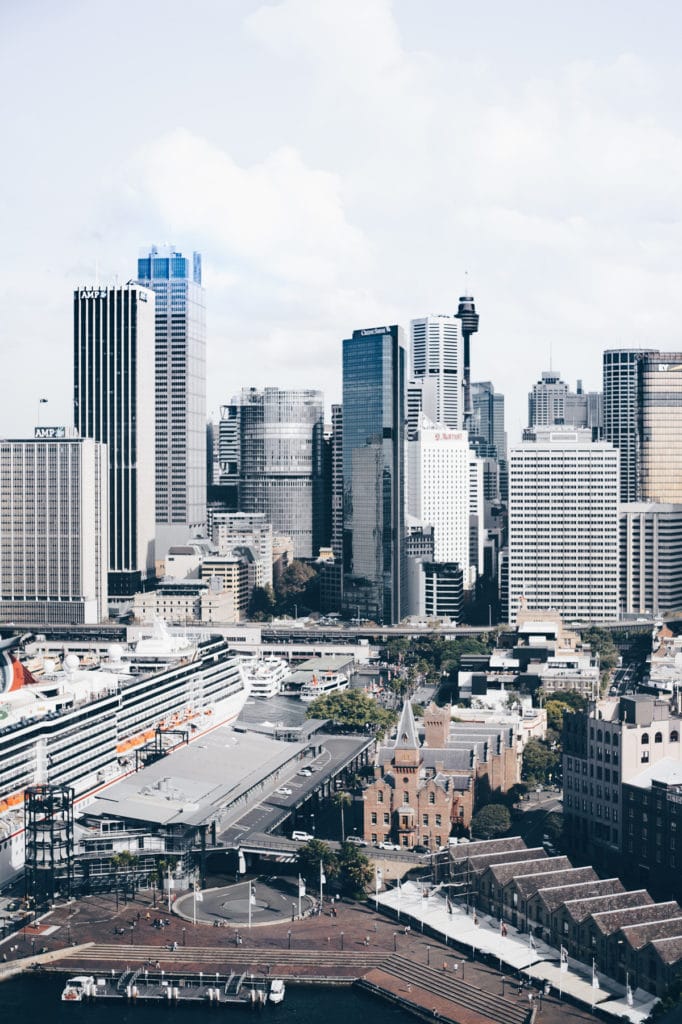 Working in Australia: Fruit Picking Jobs
Fruit Picking is a comprehensive term which includes all work related to agriculture.
These jobs appear to be the most suitable for those who wish to work for short or medium term to finance their travel and especially those travelling with their campervan. Fruit Picking jobs are popular for young travellers with a Working Holiday Visa because they do not need special skills and you find farms all around Australia during your road trip.
Each Australian state offers a wide variety of fruits and vegetables to harvest throughout the year. These jobs give you the opportunity to meet the Australian locals as well as other backpackers from across the world.
Please note that they generally involve difficult working conditions.
The work will sometimes be performed at ground level, often bending over to pick the fruit/vegetable. Sometimes you will also use a ladder to get on top of the trees. In both cases the work is often repetitive and can be extremely tiring.
Find more information about Fruit Picking:
Or in the Australia Backpackers Guide where you'll find:
A detailed description of wide variety of Jobs
Many tips to prosper
The tips and tricks to improve picking
The cropping calendar
More than 500 contacts farms throughout the country!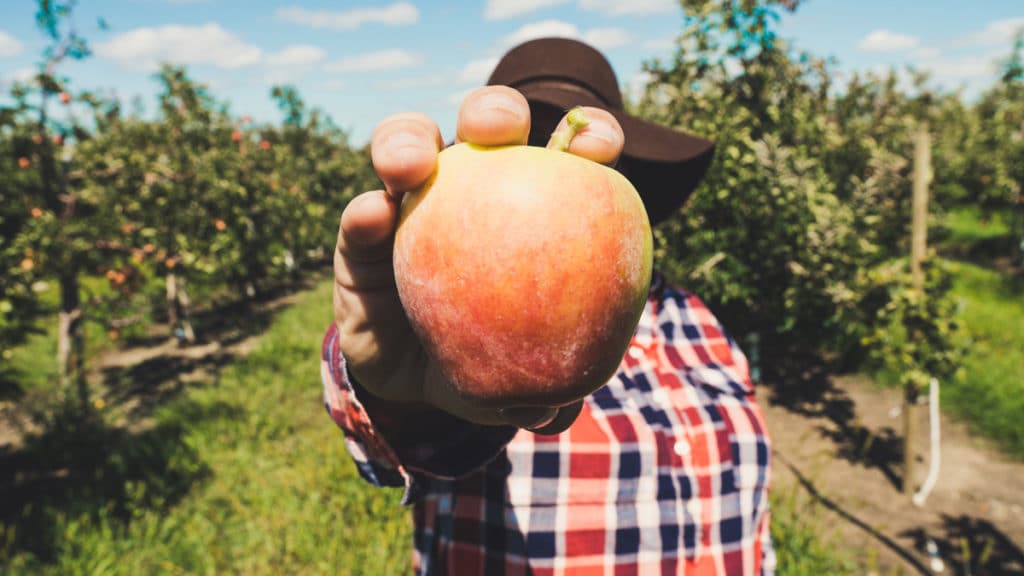 Volunteer Work in Australia
Wwoofing
The Wwoofing is a very popular practice in Australia. The principle is simple, you are housed and fed in exchange for working at the farm. Your hosts provide you with accommodation (caravan, room, tent …) and meals.
To join, you will need to register to the Wwoofing programm: www.wwoof.com.au
A 12 months membership will cost you $70, and you can then download the App.
HelpX or Help Exchange
The HelpExchange program is based on the same principle as the woofing. Again, it is necessary to become a member to access and contact hosts directly. You work for the farm, ranch, property in exchange for shelter and food. Membership fee cost €20.
You can register at: www.helpx.net
Stay longer in Australia
More and more overseas travellers are trying to settle in Australia and therefore are looking for long term positions or visa options to stay longer in Australia. So if you were on a Working Holiday Visa and wish to extend your stay, here are a couple of options:
Internship
Study
Find a sponsorship
Starting a career in Australia can be very attractive, but to be successful you will need to adapt to the Australian market.
Adapt to the Australian working standard
Keep in mind that there is high competition and it is difficult to obtain a visa, but it is definitely possible!
First published 30/10/2015. Last updated 15/07/2019