An impressive number of events and festivals take place every year in Australia. National festivals, music festivals, cultural and sporting events… there is something for everyone! Discover Australian culture, participate in original events, or just want to have a good time? Why not participate in certain events or festivals during your road trip? Here is a list of the main events in Australia spread over the whole year.
JANUARY
Australia Day
National – Free
Event celebrated on January the 26th which corresponds to Australian National Day. Each city itself organises multiple events for this day, which is a holiday across Australia.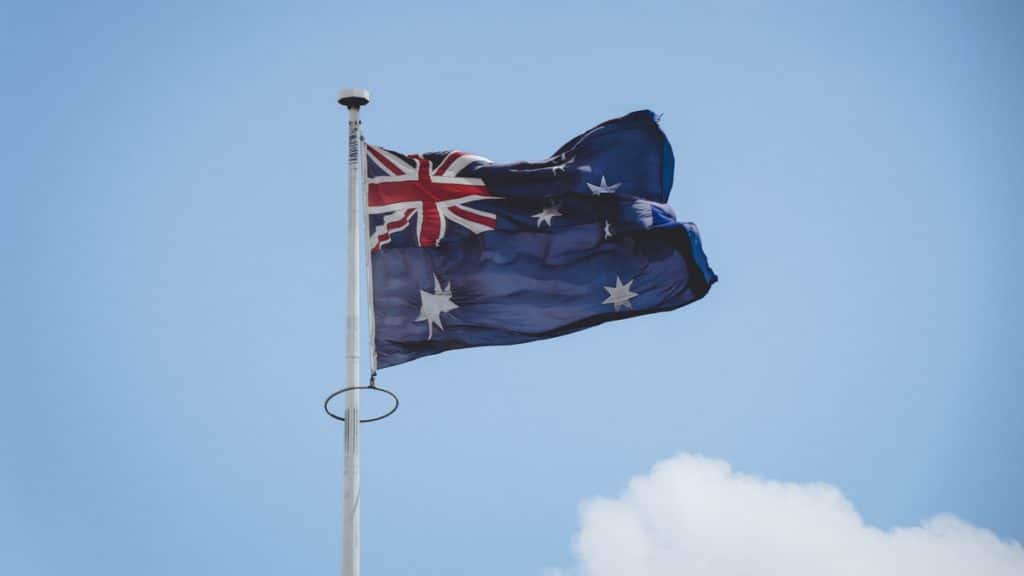 Rainbow Serpent Festival
Lexton (VIC) – Paid
Over four days, the Rainbow is one of Australia's most popular electronic music festivals. Visitors come not only for the dozens of artists scheduled but above all to enjoy a legendary welcoming atmosphere that is open-minded.
www.rainbowserpent.net
Sydney Festival
Sydney – Charges Apply
Each year for the last three weeks of January, Sydney becomes THE city to party in the summer! Music, various stands, theatre, dance, visual arts, performances … There is bound to be something you will like!
Australian Open
Melbourne – Paid
This popular annual event in Australia is a world renowned tennis tournament. It is one of the four major international Grand Slam tournaments.
FEBRUARY
Chinese new year
National – Free
Every year, starting in mid-February, the Chinese New Year begins around the world. The Asian community is large in Australia, the Chinese New Year (especially Sydney) is spectacular!
Tropfest
Sydney – Free
It is the largest short film festival in the world. Each year, the Festival offers a multitude of programs encouraging new talent to participate in the film industry. Watch screenings of short films by local and international filmmakers, great discoveries in perspective for film enthusiasts. Celebrated every year in Parramatta Park.
www.tropfest.org.au
Gay & Lesbian Mardi gras
Sydney – Free
This event begins in mid-February and generally ends in early March. It's about celebrating the LGBTQ community on the streets of Sydney. Concerts, parades, music, performances … An event full of good humour not to be missed!
Babylon Festival
Melbourne – Paying
This electronic music festival, mainly techno, trance and psytrance, prepares fairy tale decorations every year and invites major international artists. If the festival is still held in the Carapooee Forest, it was exceptionally moved to downtown Melbourne in 2019.
www.babylon.net.au
Electric Gardens Festival
Sydney – Paying
Every summer, the Electric Gardens meets the people of Sydney to have them dance for a day on house and techno. There are several scenes, and even some rides. An event and festival with definite success.
www.electricgardens.com.au
Perth International Arts Festival
Perth – Paid
Celebrated from February to early March, this great festival honors all types of art.
Local and international artists transform the streets and mythical places of this Australian city into a huge animated festival!
MARCH
WOMAdelaide
Adelaide – Paying
A major arts and music festival in Adelaide. Each year, for four days, discover artists and meet big international names during this festival mixing dance, art and music, in the Adelaide Botanical Garden.
www.festivalsadelaide.com.au
Rip Curl Surfing Pro
Bells Beach – Free
The most famous surfing competition in the world obviously takes place in Australia! For several days spread over the month of April, surfers from all over the world take part in the competition on the famous Bells Beach, a beautiful beach in Australia known for its waves.
Bluefest Byron Bay
Byron Bay – Paid
This five-day festival brings together concerts and various events during the long Easter weekend, it's one of the biggest music festivals in Australia!
www.bluefest.com.au
Pitch Festival
Willaura North (VIC) – Paid
More recent than the other festivals dedicated to electronic music, Pitch is not less popular. The crowd, more pointed on the subject, meets near the Grampians, in Victoria, for four days of sets techno and contemporary art. The program works in an immersive, visual, technological and colourful.
www.pitchfestival.com.au
International Comedy Festival
Melbourne – Paid
The Melbourne International Comedy Festival is Australia's largest festival dedicated to comedy and humour! A heterogeneous program of stand-ups, music, theatre, films, with novice artists as well as well-known artists, fills the streets with Melbourne.
www.comedyfestival.com.au
Sculpture by the Sea
Cottesloe Beach – Perth – Free
Sculpture by the Sea takes place on the magnificent Cottesloe Beach, very close to Perth. The exhibition is presented from the sea wall, then on the beach towards North Cottesloe and on the surrounding grassy areas.
APRIL
Anzac Day
National
It is an important memorial Day in Australia. On April 25th of each year, commemoration ceremonies are held in all cities. This day commemorates the bloody battle of Gallipoli between the Australians and New Zealanders of ANZAC against the Ottoman army in 1915, and the battle of Villers-Bretonneux where Commonwealth forces stopped the German advance in 1918.
Rabbits Eat Lettuce Festival
In the bush, a few hours from Byron Bay – Paid
The festival has everything from a doof (these raves organized in the forest) but bigger. Each Easter weekend, the event welcomes thousands of people who come to dance to electronic music, sometimes jazzy, psychedelic or darker, spread over several stages. The friendly atmosphere, the yoga workshops and the magical settings would almost give the impression of going on a trip with Alice in Wonderland as your destination.
www.rabbitseatlettuce.com.au
Groovin the Moo
Wayville, Maitland, Townsville, Bendigo, Canberra, Bunbury – Paying
Music festival in six different locations in Australia each year for a few days, usually between late April and early May.
www.gtm.net.au
The Deckchair Cinema
Darwin – Paying
The time in Darwin is perfect for screenings, open-air cinema. The Deckchair Cinema is a long event in which many broadcasts of short films and feature films are held. Between mid-April and mid-November, screenings nights are organized.
MAY
Uluru Camel Cup
Ayers Rock – Paid
This famous camel race is held every year near Uluru. A competition for the 'original' in the exceptional setting of the Red Centre.
www.ulurucamelracingclub.com
Ord Valley Muster
The Kimberley – For An Extra Charge
Over ten days, around thirty events take place each year during this outback festival in Australia. Many events related to local culture (aboriginal dances, rodeo …) in addition to concerts and various activities.
www.ordvalleymuster.com.au
JUNE
Laura Aboriginal Dance Festival
Laura, Cape York – Free
Celebrated every two years, this festival celebrates the Aboriginal culture! Dances, music, rituals… Discover all this little-known culture during the few days of the festival.
www.facebook.com/LauraAboriginalDanceFestival
Dark Mofo
Hobart – Paying
Organized in the capital of Tasmania, the strange festival annually attracts visitors from all over the world, who come to celebrate the winter solstice. For twelve days, music, arts and performances are linked. Provocative, bizarre and cool, the event fascinates and is talked about every year.
Vivid Festival
Sydney – Free
Visual arts event in Sydney for two weeks. Numerous mapping projections as well as various events are planned each year on the main monuments of the city, in particular on the Opera.
JULY
Splendour in the Grass
Byron Bay – Paid
A big festival of electro, hip-hop and alternative music, which takes place every year for three days, towards the end of July.
International Film Festival
Melbourne – Paid
A big film festival in the heart of Melbourne, which spans around twenty days! On the program: screenings of news, short films as well as feature films, as well as other events throughout the city.
AUGUST
Darwin Festival
Darwin – Paying
For two weeks, discover the cultural diversity of the Northern Territory celebrated in Darwin!
A cultural diversity that also involves a variety of events on the program: concerts, dance, shows, various stands, activities…
Cairns Festival
Cairns – Paying
For ten days at the end of the month, a festival takes place in Cairns, city of the Great Barrier Reef. Many events are planned each year: concerts, shows, games, stands, activities for the whole family, fireworks…
SEPTEMBER
Listen Out Festival
Melbourne, Perth, Sydney, Brisbane – Paying
Festival organized in different places in Australia at the end of September. Each year, it offers a day / night in four major cities: Melbourne (VIC), Perth (WA), Sydney (NSW) and Brisbane (QLD).
St. Jerome's Laneway Festival
Melbourne, Sydney, Brisbane, Adelaide, Fremantle, Auckland – Paying
Born in 2004 in an alley in Melbourne, the festival is today recognized throughout the territory and offers a varied palette of musical genres. Hip-hop, indie rock, folk or even electro are represented by local and international artists. A good-natured event to find new musicians…www.lanewayfestival.com
Fringe Festival
Melbourne – Paid
This festival takes place during the last fortnight of September. It brings together various artistic and musical events: concerts, visual arts, dance, performances… A famous cultural festival in Melbourne!
www.melbournefringe.com.au
Burning Seed
Matong State Forest (NSW) – Paid
This is the Australian version of the famous Burning Man festival in the United States. Each end of September, the event brings visitors together for a week of bush partying. Each camp, run by festival-goers, prepares its decorations and concerts for a unique experience.
OCTOBER
Oktoberfest
Brisbane – Charges Apply
The famous German holiday is even exported to Australia! Present in different cities, the biggest party is in Brisbane. Generally, around beer, this event also punctuated by various activities and small parties in a friendly atmosphere.
www.oktoberfestbrisbane.com.au
Melbourne Japanese Festival
Melbourne – Paid
The Melbourne Japanese Summer Festival has been a cultural event that mirrors the traditional Japanese culture including food, art and traditional music.
Sculpture by the Sea
Sydney – Free
The last two weeks of October, sculptures adorn the beaches, on a promenade from Bondi Beach to Tamarama Beach.
NOVEMBER
Melbourne Cup
Melbourne – Paid
In early November, an entire day is dedicated to Australia's largest horse race. Each year, the event brings together many horse racing enthusiasts as well as many champions who will compete.
Harbourlife
Sydney – Charges Apply
One day a year, in November, Harbourlife highlights all the musical novelties: alternative styles, new artists, more marginal music … For all music fans who want to discover new talents!
DECEMBER
Boxing Day
National
In Australia, Boxing Day takes place on December 26th, the day after Christmas. It's a day when all the stores drop the prices enormously. The opportunity to do very interesting business! Boxing Day is one of the most famous events in Australia.
Meredith Festival
Meredith (VIC) – Paid
For three days and two nights, 90 km from Melbourne, this festival will appeal to all fans of techno and house.
www.mmf.com.au
Falls Music & Arts Festival
Lorne, Marion Bay, Byron Bay, Fremantle – Paying
This festival is an original way to end the year. It's an art and music festival that takes place in four different places. What is better than celebrating New Years Day in an original way?
www.fallsfestival.com