You're heading to Australia soon? Although you will be free and independent there are still some things that you shouldn't do. Read on to find out how to avoid some common mistakes with the following 20 Don'ts in Australia….
1. Don't travel during wet season in the North of Australia
In the Northern part of Australia, the wet can cause serious flooding. The weather there can change very quickly. Therefore, you should avoid the North between October and February…
2. Don't travel during nighttime
It is well known that in Australia travelling at nighttime can be a real risk due to collision with wild animals. After sunset, it is not unlikely that Mr. kangaroo & Co. simply jump on the street out of nowhere…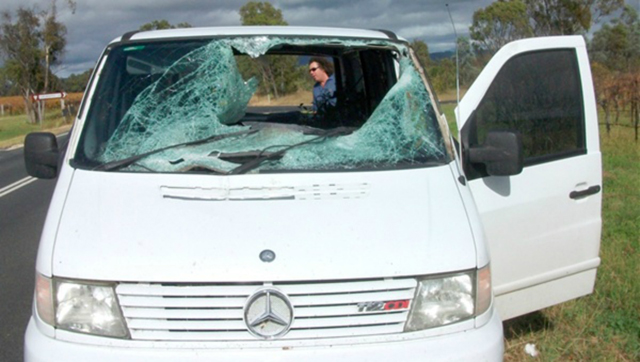 3. Don't feed wild animals
Don't feed wild animals in Australia. This can be dangerous for you and the animal. It can be bad for their diet and it's never good when wild animals get used to humans. Instead of food just give them some water…
4. Don't start your trip completely broke
Australia is one of the most expensive countries in the world. Even if you're on a low budget make sure you have some savings with you, so you don't have to cancel your trip earlier than expected…
5. Don't eat Vegemite
Everyone hates Vegemite – even American children…
6. Don't forget to clean your camping spot
After camping throw all of your garbage in the bins provided. If there are no garbage bins, just take it with you and throw it in the next one…
7. Don't drink too much goon
Goon is cheap wine sold in plastic bags that Australia is famous for. The Australians even invented a game call "Goon of Fortune" – It's the best way to get a massive hangover. If you still decide to drink goon, make sure you drink it in moderation…
8. Don't forget to pay your fines
People always ask if they really have to pay once they got fined. It's a matter of principle. You did a mistake – So deal with the consequences and pay for it (even if it can be a lot here in Australia). If you think that the reason is not justified then you have the opportunity to defend your fine….
9. Don't get to close to rivers banks in Northern Territory
If you don't want to get killed by a crocodile then you should never swim in any of the rivers of the Northern Territory (above the Tropic of Capricorn)
10. Don't swim anywhere
In Australia the risk of drowning is real! There are some very high currents all over Australia. Even if you're a good swimmer, make sure to swim in supervised areas and between the flags.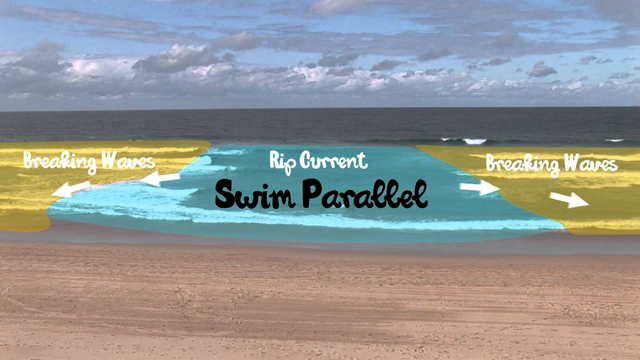 11. Don't forget why you came to Australia
Australia is all about adventures, discovering new places and new cultures – So avoid spending all of your time in big cities. Step out of your comfort zone and be adventurous…
12. Don't spend all of your time with people from your own country
People come to Australia, to learn something about themselves and also about other cultures and people. Don't spend all of your time with people of your nationality – even if it is very convenient. Talk to people from other parts of the world – especially to Australians…
13. Don't go off-trails in National Parks
Nationals Parks in Australia are huge and it's easy to get lost when you leave the marked trails. Also, remember to tell people where you're going…
14. Don't steal
Food in Australian supermarkets can be quite expensive, but that isn't an excuse for stealing. If you're on a low budget there are always good deals – for example in the evenings or during the weekends. They are called quick sales! Also: NEVER steal from other backpackers!
15. Don't go to Australia without a good travel insurance
It is very important that you get travel insurance before going to Australia. Costs for visiting a doctor or even a hospital can be extremely high. Read on to find more about travel insurances for Australia…
16. Don't buy a vehicle without a Rego
The registration regulations in Australia vary from state to state. However, if you wanna drive your vehicle it has to have a Rego. If it doesn't have one it needs to pass a technical inspection and you have to pay for a new Rego…
17. Don't forget your sunscreen
The sun in Australia is more dangerous than anywhere else in the world due to the ozone hole. Therefore it is very important that you always put on sunscreen when you're out during the day – even when you stay in the shade.
18. Don't do your farm work in popular areas
If you wanna increase the chances of finding a job as a fruit picker you should avoid popular areas where all the backpackers go to. Also remember to check our fruit picking calendar…
19. Don't ignore Warning Signs
No mater what sign it is don't ignore it! If you see a warning sign with a croc well, there are actual crocodiles in that water. If you see a sign with a shark on it, don't get in the water… quite simple 🙂
20. Don't make too many plans
You already have a plan where to go, how much money you will spend and where to work? Well, that's good. But usually plans change! Don't make too many plans and leave some time for adventures!
Do you have more Don'ts in Australia? Let us know…