Travel insurance abroad is a major subject to take into account when preparing for your departure abroad (Australia, New Zealand, Canada etc). Some wonder if it is essential to take out one, and others wonder what is the best insurance to leave with complete peace of mind. Nobody wants to think about what can go wrong whilst travelling around Australia, New Zealand and picture the worst case scenarios. A car crash, snake bites or surf accidents… But you could also just get a bad cold and need to see a doctor. So even if it's not the most entertaining part of preparing your travels, it is important to read about travel insurances. This comprehensive article answers all your questions and helps you choose the coverage that best suits your needs for your trip.
Do I need a travel insurance?
When travelling abroad, you are generally more active and venturesome. Even though in most cases, you are as fit as a fiddle when coming out of the surf or back from a hike, there is always a chance that something goes wrong. Moreover, conditions in foreign countries are different, so the likelihood of falling sick is higher.
To make it short, if you don't want to pay for potential medical expenses in full yourself, take out travel insurance!
You should think about getting a travel insurance for Australia to cover the services not included in the Medicare insurance, which are important for you and in case something goes wrong. It is also important for the time you are travelling overseas before or after your Work & Travel adventure.
If you are not a member of the United Kingdom, Ireland, New Zealand, Sweden, the Netherlands, Finland, Belgium, Norway, Slovenia, Malta or Italy, you should check if your national insurance plans cover international travel – sometimes it also depends on the length of your stay. If not, it is highly recommended to get a travel insurance.
As a member of the United Kingdom, you are eligible for Medicare. However, you aren't covered at work for example, or when you need repatriation back to the UK if necessary. That's why you need to consider getting a travel insurance.
In short, we are never safe from the unexpected! The Covid 19 pandemic has proven to us that it is always important to leave covered for any type of accident or unexpected situations.
How to choose the best Working Holiday travel insurance?
There are quite a few health insurance providers, all of which have special features. To make the right decision, you need to thoroughly inform yourself and choose insurance that best suits your needs. This means, don't skip reading the details.
Moreover, not all insurances offer the same cover in relation to luggage, emergency care, the practice of extreme sports, or even a possible repatriation or return to the country. Let's say your teeth have caused a bit of pain lately, so make sure that emergency dental costs are covered. If you plan to go scuba diving, have a look if scuba diving is included. If you're keen to travel for more than a year, choose a health insurance policy that will cover you for up to 24 or even 36 months. Most importantly, tick off the main criteria that are reimbursement of medical expenses and hospitalization, repatriation, and civil liability.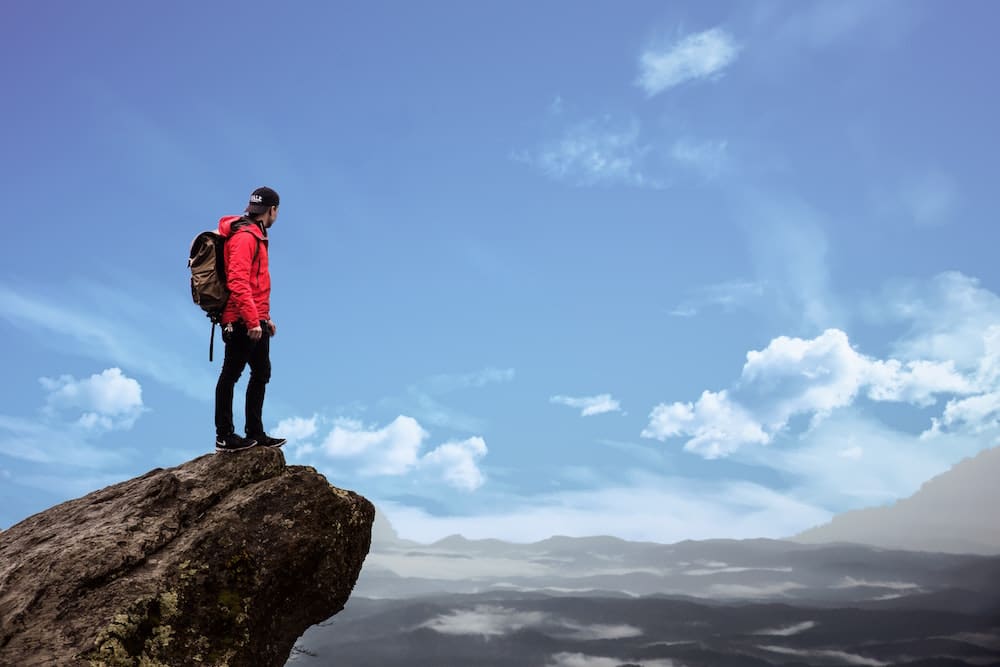 Working Holiday travel insurance: Comparison
There are a few insurances that offer special insurance policies for travellers on a Working Holiday visa (in Canada, Australia, New Zealand or Argentina, etc). This is why we have drawn up a comparison of Working Holiday travel insurances for Australia & New Zealand that will make it easier for you to choose one that best meets your needs.
There are a plethora of comparison websites with search engines that spit out an overwhelming number of travel insurances. It's difficult to make a general comparison though, as individual interests and plans differ. We have been working successfully with the partners listed below. If their policies don't meet your needs, you will surely find a travel insurance provider that offers what you want, when doing your own research.
World Nomads
One of the most popular travel insurances for backpackers coming to Australia on their Working Holiday Visa is World Nomads. World Nomads provides travel insurance for travellers from over 150 countries. Their travel insurance really aims to cater to travelers' specific needs. Here you find 5 reasons why the travel insurance from World Nomads is a good choice:
In a backpacker's life plans change quite often. You benefit from a Trip Cancellation cover to protect your trip from unexpected cancellation. If you want to extend your stay in Australia or you want to go somewhere else for a couple of weeks, you can buy the travel insurance from World Nomads online. And this even if you are already overseas. You can also extend it when your plans change. If you pause your trip, you can pause your insurance cover.
Don't worry about the time difference. You can call them whenever you need to. They have a 24/7 emergency phone assistance.
The travel insurance from World Nomads covers a wide range of adventure activities like Scuba Diving or Mountain Biking. The good thing is: You only pay for the adventure activities that you really do.
Destinations: The travel insurance of World Nomads covers all countries in the world. So before or after your Working Holiday Adventure in Australia, you can easily have a stop over for a few days or even for a few months in other countries like Indonesia or New Zealand while being covered.
Prices depend on different factors like country of residence, age, duration of your travel, and countries you are going to visit. To get a quote, click on the button below.
Travel Insurance 4 Medical – UK residents only

Travel Insurance 4 Medical (formerly World First Travel Insurance) offers insurances to UK, Channel Islands, Isle of Man residents. They specialise in providing travel insurance for people who have medical conditions but don't want to be held back by them. If you has been refused cover elsewhere then try them! They offer a great choice of policies to suit both the way you like to travel as well as your pocket.
Fully accredited
Up to £10 million worth of emergency medical expenses
UK customer services and claims team
Cover for personal belongings, cancellation, and delay
You can add optional covers to the policy for an additional premium (Gadget Extension, 60 Days Multi Trip Extension, Excess Waiver)
Go Walkabout – UK citizens only
Go Walkabout offers a very competitive Travel Insurance to UK citizens traveling with a Working Holiday Visa. Here are the main benefits of their insurance:
Flexibility: Go Walkabout travel insurance is very flexible, so if you need to extend the duration of your cover or add on an Activity or Work Pack, just send an email to their customer service and someone will reply with a quote and a link to pay the additional amount – quick and easy!
Availability: The Emergency Assistance line is manned by medical professionals 24/7, who can offer advice about the best places to receive medical care, as well as liaise directly with medical facilities to pay your medical costs, if this is appropriate.
Activities: 99 sports, activities, and leisure pursuits are covered as standard (without extra cost) , but you can also have a multitude of other activities covered with the addition of further activity packs.
Covered at work: Go Walkabout Working Holiday policy has been specifically designed to cover a large range of jobs you might be doing whilst away from the UK.
Covered when you are back in UK: You are allowed unlimited return visits back to the UK within the duration of the policy.
Personal Belongings: Go Walkabout covers baggage loss, personal belongings, travel documents, etc. It offers a large range of policies allowing you to travel safely.
Trip cancellation: The cost of flights, accommodation and pre-booked excursions can be reimbursed under certain conditions.
Prices depend on different factors, such as your age, the length of your trip, visited countries, etc. But you can get a quick quote by clicking on the button below. Make sure to use our promo code ABG10 to get a 5% discount!
Truetraveller
Truetraveller got a 4.85-star rating on Reviews.io (1523 reviews). They offer three Policies called True Value, Traveller and Traveller Plus. True Value is designed for travellers under 40 years of age, and is designed for last minute travellers and backpackers. The Traveller policy, the most popular, is designed for holiday makers and adventurous travellers alike, and Traveller Plus gives enhanced medical and cancellation cover. For their policies, they cooperate with AXA.
As standard they cover 92 activities which you may do and includes non-manual work. The Adventure Pack covers a further 41 activities for the more adventurous traveller, including trekking to 4,600m.
When should I take out travel insurance?
It is advisable to take out health insurance as soon as you know your departure date. So wait until you have obtained your WHV and bought your plane ticket to subscribe. We advise you to subscribe a little in advance (2 or 3 weeks before departure).
In any case, insurance will not cover illnesses or accidents occurring before the contract takes effect.
If you are already abroad, do not panic! You can also take out insurance to cover you if you've already started travelling and already overseas. However, a waiting period may be applied (except in the event of contract renewal), always check with the insurance company prior taking out a policy.
Emergency numbers in Australia
Most important number in case of emergency '000'
The most important number is "000", which includes police, firefighters, and ambulances, who are available 24 hours a day, 7 days a week. This number is common to the whole of Australia.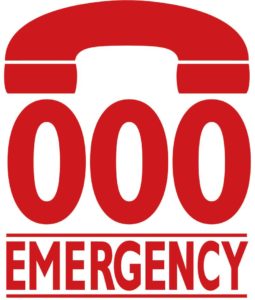 Royal Flying Doctor Service for remote areas
In remote areas, it may take some time before these help desks can help you. In this case, contact the Royal Flying Doctor Service, a group of doctors and pilots who can fly in to rescue you from the outback. These are the numbers for different states: 
For 24 hour medical and emergency help call 1800 625 800
For satellite phone calls : 08 9417 6389

Tasmanian RFDS does not provide emergency medical services – please dial 000 for emergency assistance.

For 24-hour medical and emergency assistance call:
SA (Outback Areas): 1800 RFDS SA (1800 733 772)
NT (Central Australia): 1800 1MRACC (1800 167 222)
NT (Top End/Darwin): 000 (St John NT)
HF Radio: (4010kHz, 6890kHz or 8165kHz)
Satellite Telephone: 08 8648 9555 or +61 1800 RFDS SA (+61 1800 733 772)

RFDS Victoria does not provide emergency medical services.
Please dial 000 for emergency assistance.

For 24-hour medical emergency help you can call the Flying Doctor directly on (08) 8088 1188. This number is only to be used in an emergency if you do not have access to hospital services in your local area. In an emergency, you can also call 000.

For 24 hour medical and emergency help call
1300 My RFDS (1300 69 7337)

Emergency Poison Advice
Poisons Information Centre provides the latest poisons information to the public, and toxicology advice to health professionals on the management of poisoned and envenomed patients.
Telephone advice is available 24/7 on 131126 from anywhere in Australia.
Related Topics: