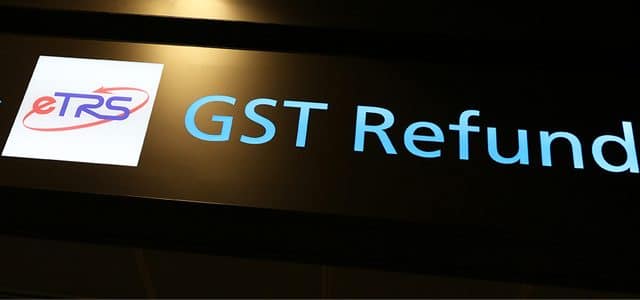 The Tourist Refund Scheme (TRS) allows you to get your GST back, more precisely you can get GST back on some goods you bought in Australia (not only electronics). You will have to leave Australia with these goods and have them in your carry-on luggage when checking in for your flight. You can ask for the refund at Sydney, Melbourne, Perth, Brisbane, Cairns, Adelaide, Darwin and Coolangatta airport.
Conditions to get your GST back
To be able to claim your GST back a few conditions apply:
– You will need to have bought the goods in person in a period of 60 days before your departure date
– The total amount of goods has to be more than $300. It can be more than one goods but only if they have been bought at the same time, in the same shop. Each invoice presented will have to exceed $300
– Invoice
– You need to have the goods with you, in your carry-on luggage (Be careful with liquids)
You cannot claim a refund on these goods:
– Cigarettes
– Alcohol
– Medicine
– Services (Hotel rooms, car rentals, tours, etc)
– Product already used as perfume, however, you can claim GST on devices such as a computer, camera, Iphone, used during your stay
How to claim your GST
The refund is made at the airport, after the customs. Look for signs indicating Tourist Refund Scheme (TRS). There will be at least a half an hour wait, anticipate and arrive in advance to make sure you don't miss out.
The refund can be in cash or on the credit card used to buy the goods. You will need to present:
– The goods
– Your passport
– The receipts
– Your boarding pass
Good to know: Although the TRS counters at airports don't have fixed opening hours, they are open when an international flight is scheduled.
Get the app
To facilitate and accelerate the process, the Australian government recently launched a special app: The Tourist Refund Scheme (TRS) app. It's available for iPhone and Android.
After downloading, just type in the following:
– Details of your trip
– Details of the goods for tax refund
– Preferred way of refund
After saving the information, you receive a QR code, which you will provide at the TRS counter when you leave Australia.
Online statements are available at the following international airports: Adelaide, Brisbane, Cairns, Canberra, Darwin, Gold Coast, Melbourne, Perth, and Sydney. 
Updated on the 21/10/2018. First published on the 20/09/2016