A road trip on the East coast of Australia in sight? Between paradise islands and beaches, surf spots and incredible wildlife, this road trip will not disappoint you. More civilised and developed than the rest of the country, this part of Australia will make you discover magnificent places but also many animals such as kangaroos, koalas or even whales for the lucky ones. Obviously, there is no perfect itinerary, it all depends on your desires, the season and the duration of your road trip. However, some spots are unavoidable. Here is our itinerary for your Sydney to Cairns drive.
Road trip East coast: the route in summary
Duration
It will take you about 3 weeks to drive from Sydney to Cairns. If you want to enjoy and go at your ease, it is better to plan for 4 weeks.
Distances
You will travel a total of a little over 3500 km in increments of 50 to 200 km. The East coast is well populated and you will find stores everywhere.
Seasons
It is always beautiful on the East coast! The summers are hot (+30C°) and winters are mild. The mid-seasons are the most pleasant to enjoy this part of the country. The north experiences a tropical climate with a dry season (May to October) and a wet season (December to March). September is the best month to explore the Great Barrier.
Means of transport
The population, the many amenities and the quality of the roads of the East coast allow you to make a road trip with any type of vehicle. Your other options are :
Organised tour
Public transport
Carpooling
Own Vehicle
Vehicle rental
Overview of the route
From Sydney to Cairns – Step by step
Sydney and the Blue Mountains
Sydney, Australia's largest city, is popular with tourists for its charm, architecture and many activities.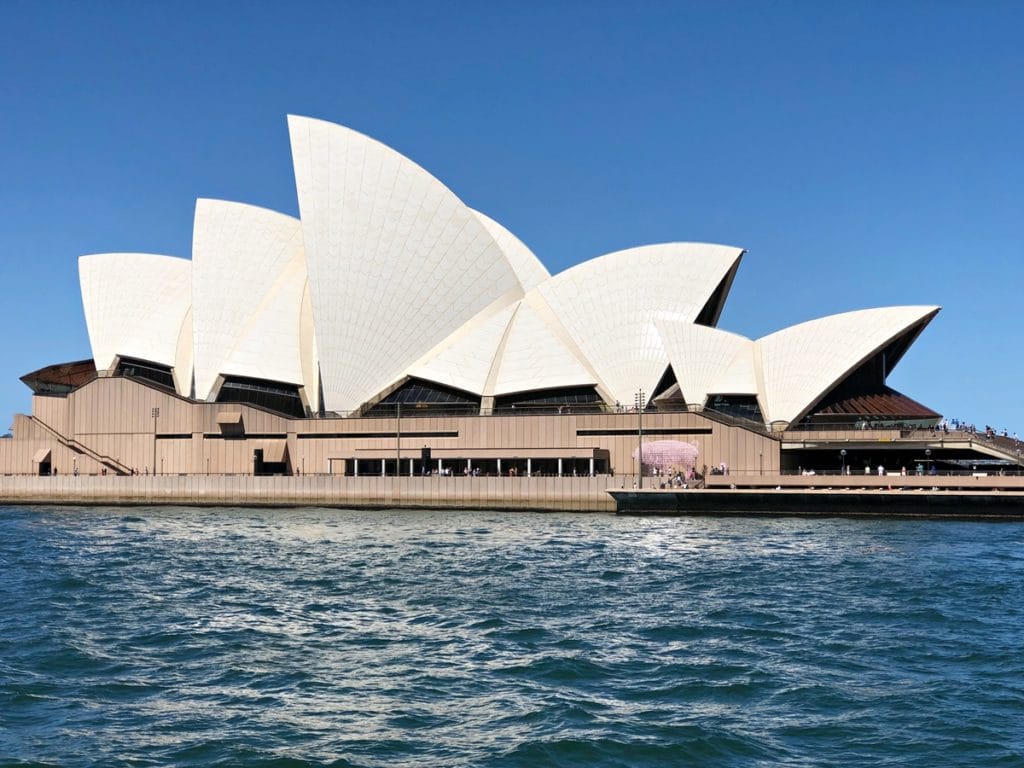 Just a 2-hour drive away, head to the Blue Mountains for a wilderness getaway. High forests, sandstone cliffs, canyons and waterfalls stretch over a million hectares to your delight.
Port Stephens
It is also located a 2 hours drive from Sydney, the city of Port Stephens offers paradisaical landscapes.
From the Tomaree Head Summit, you can enjoy a magnificent panoramic view of its beaches, a real pleasure for the eyes. Not far away, Stockton Beach and its many sand dunes will also seduce you. Many activities are offered there such as 4 × 4 or even sledding in the sand.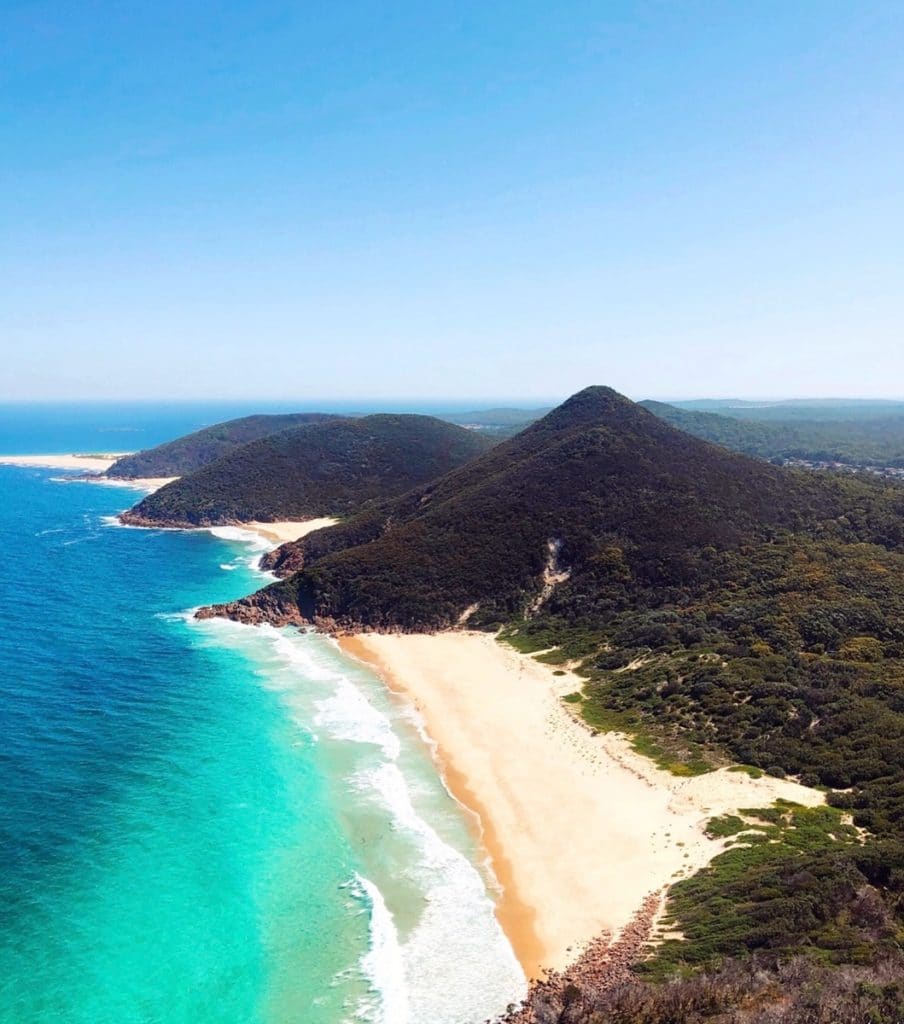 Port Macquarie
The city of Port Macquarie is nothing special in itself. However, it is home to one of the few koala hospitals in the country and you shouldn't miss this. These little animals are cared for and protected in this great sanctuary where they take good care of them.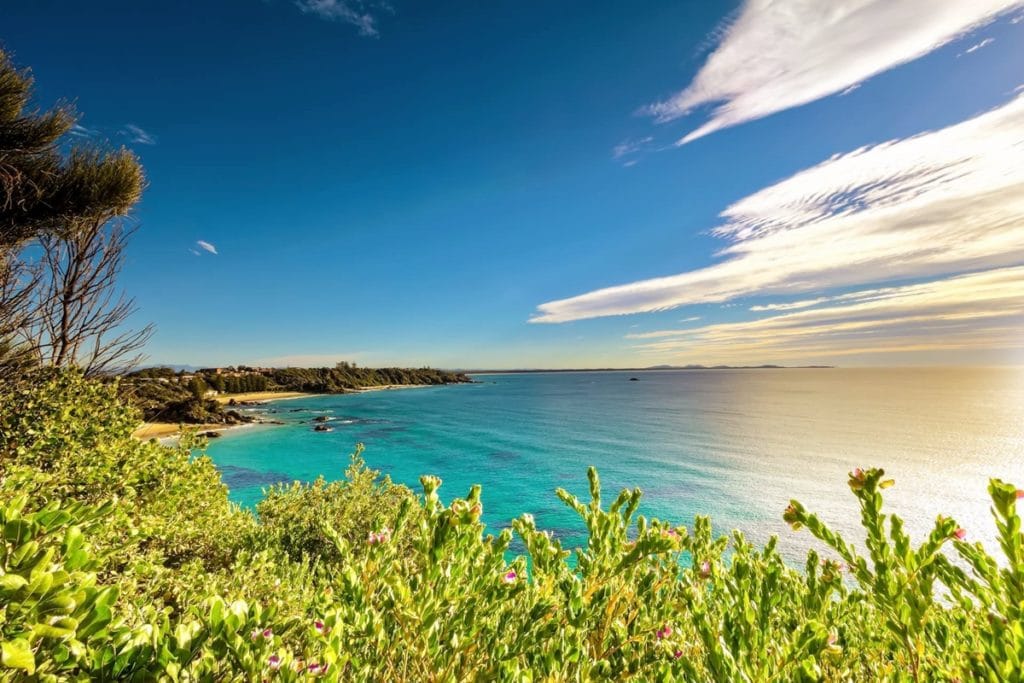 It is a place to go especially if you have not yet had the chance to observe koalas in their natural habitat or want to donate.
Nimbin
Nimbin is a small, colorful alternative city that brings together a marginalised community. 2,000 people live in this city, which is not just about cannabis as can often be seen in tourist guides. She also advocates organic farming and sustainable development. Newcomers to the city come here to live well in a world that respects the planet but also respects others.
We recommend that you go there to discover the special atmosphere that reigns there.
Byron Bay
Byron Bay is often described as the coolest city in Australia. A Bohemian atmosphere, surfing and an alternative culture make this city a place where you feel good and where you want to stay. At the same time dynamic and peaceful, this city bordered by the sea makes you want to land on the beach and do nothing but enjoy. Do not miss the incredible panorama from the lighthouse, the view is splendid. This is a destination you need to see on your drive from Sydney to Cairns.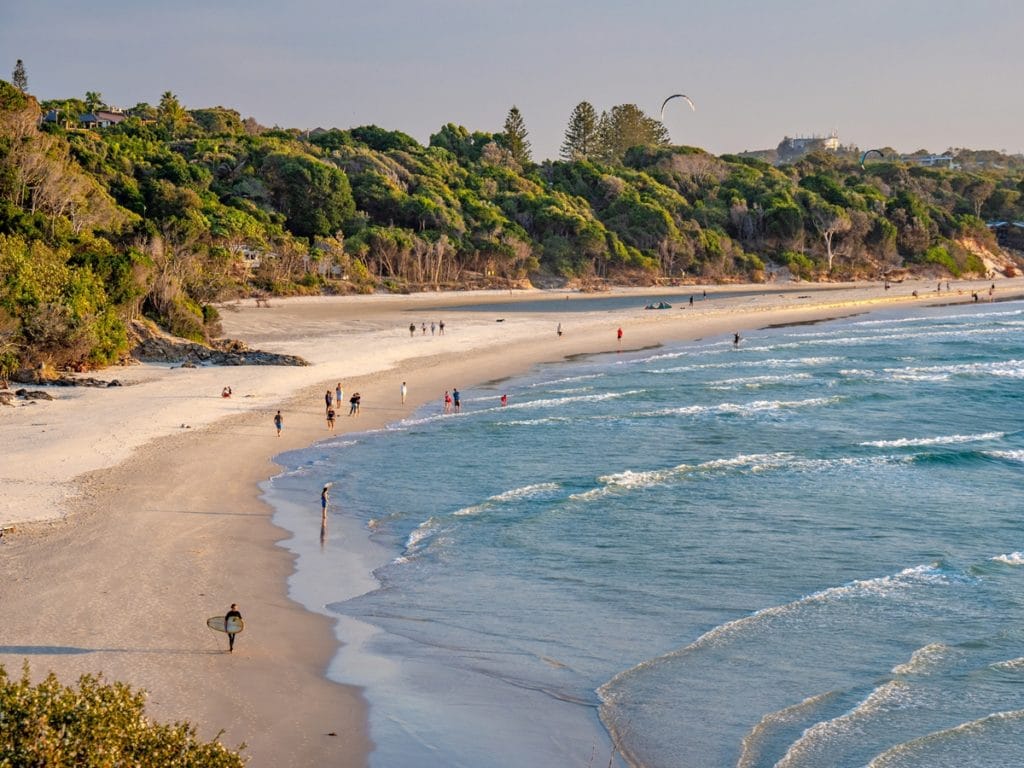 Gold Coast
The city of Gold Coast is known as the Australian Miami. Bordered by tall buildings, the beaches are the flagship attraction of the city and more particularly the beach of Surfers Paradise. It is a very superficial city, the ideal place to stroll through shopping centres or to party in an Australian style!
Springbrook National Park
Springbrook National Park is a huge rainforest, ideal for wonderful walks in the wilderness. The vegetation is lush and there are magnificent waterfalls to see like the Bridge, a natural formation of waterfall in a cave sheltering glistening glasses. This national park is perfect for recharging your batteries far from the hustle and bustle of big cities.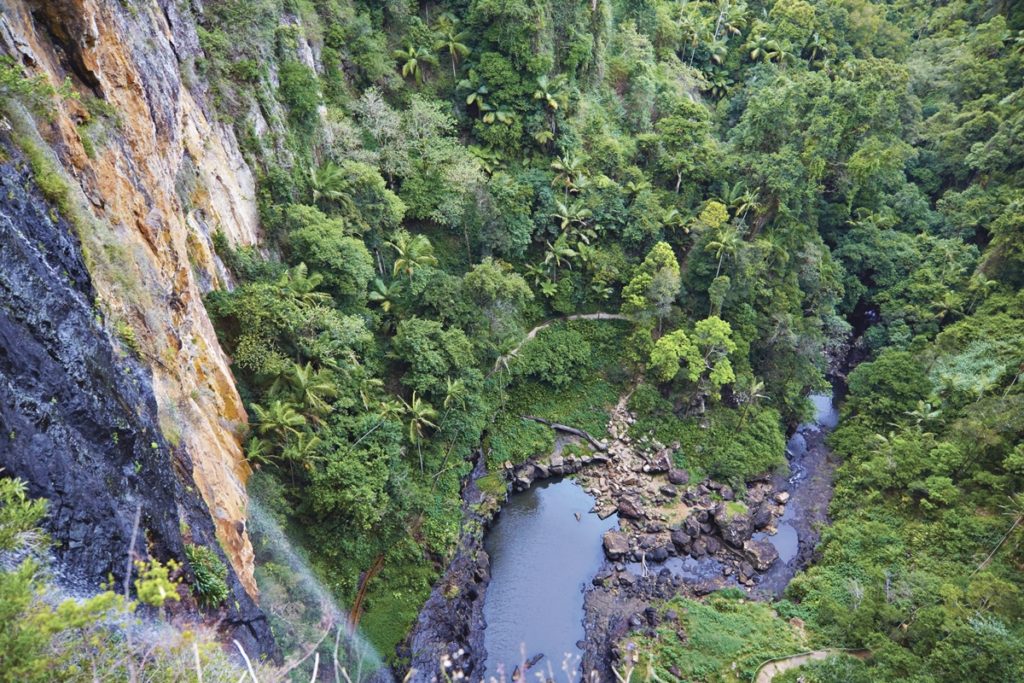 Brisbane
Brisbane is the third-largest city in Australia, the subtropical capital of Queensland.
Nicknamed "Brissie" by its inhabitants, it is a cool city where life is good. A warm climate, radiant sunshine, lots of cultural and sporting activities, a lagoon to cool off in the city centre, various night events, this city clearly meets all the criteria of the ideal city. A must during your road trip!
Glass House Mountains
Located in the hinterland of the Sunshine Coast, the Glass House Mountains are not to be missed for nature lovers and hikers. Many paths and spectacular viewpoints are available to you in this immense plain with 11 peaks.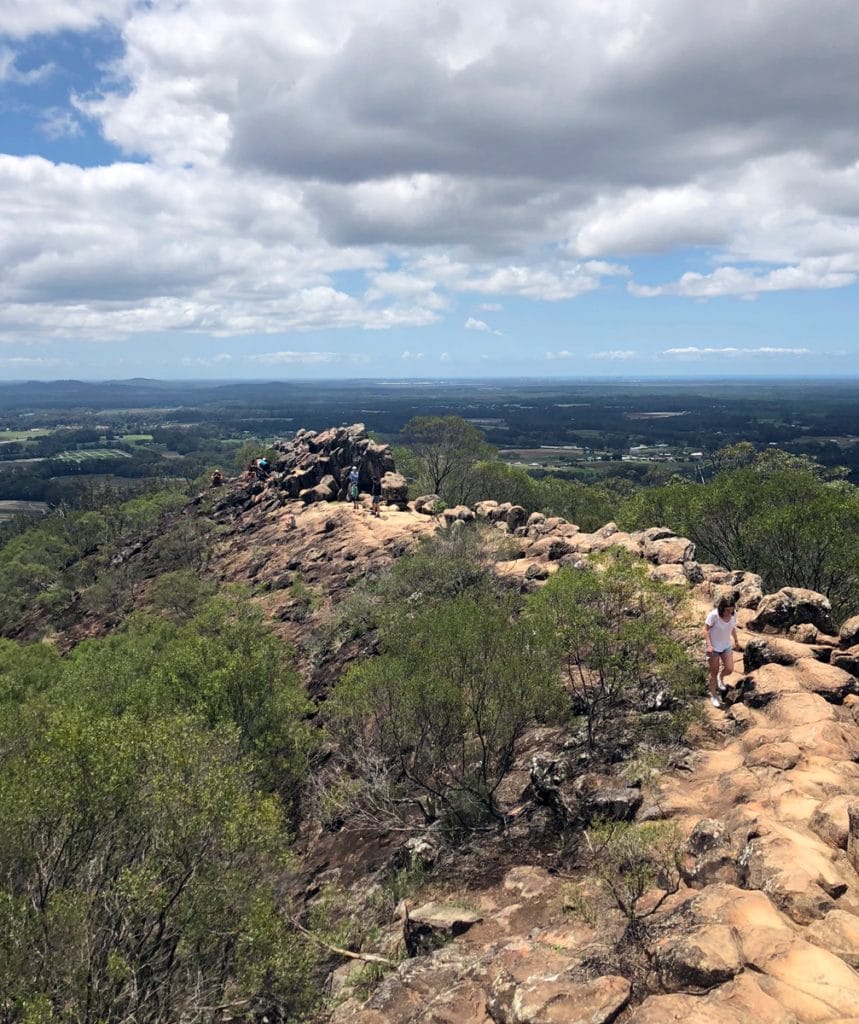 Noosa
Noosa is a popular seaside resort for travellers. The town is very nice for walking, shopping or dining in front of the sea. Its national park is just incredible and offers sumptuous landscapes as well as incredible wildlife: koalas, iguanas, dolphins, etc. 334 hectares of tropical forest along the sea, you might as well say that the panoramic view is breathtaking!
Fraser Island and Rainbow Beach
Fraser Island is a must-see on the East Coast and shouldn't be missed on your drive from Sydney to Cairns. It is an island well known for spending a few days in a 4 × 4 and admiring the magnificent landscapes that the place has to offer. To get there, you will have to go through Rainbow Beach or Hervey Bay and take the ferry. You will then leave as an adventurer to discover a new land!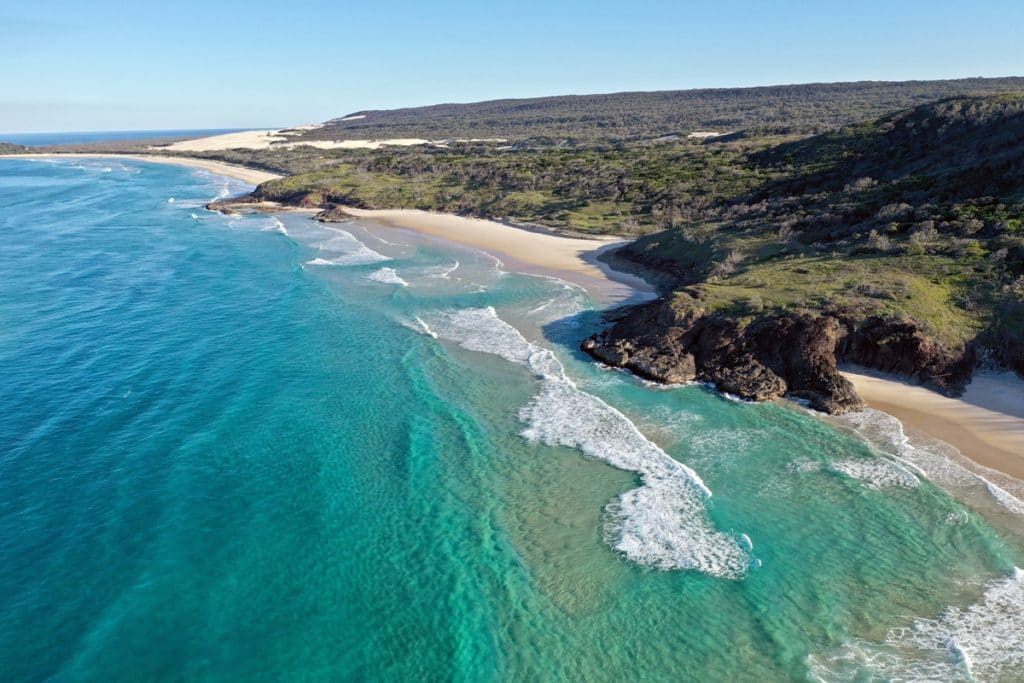 Rainbow Beach is a city very popular with travellers for its long golden sandy beach bordered by rainbow cliffs. The seaside town of Rainbow Beach is very popular with holidaymakers and offers many activities for all ages.
Bundaberg
Bundaberg is a historic town famous for its cane sugar, but not only for that. It is a city bordered by fascinating corals, lagoons and beaches. This town is only a few kilometres from "Mon Repos", a conservation park which shelters a rare colony of turtles during the laying period that you may be lucky to see on the beach.
This town is also the starting point for snorkelling or diving excursions on Lady Musgrave Island and Lady Elliot Island.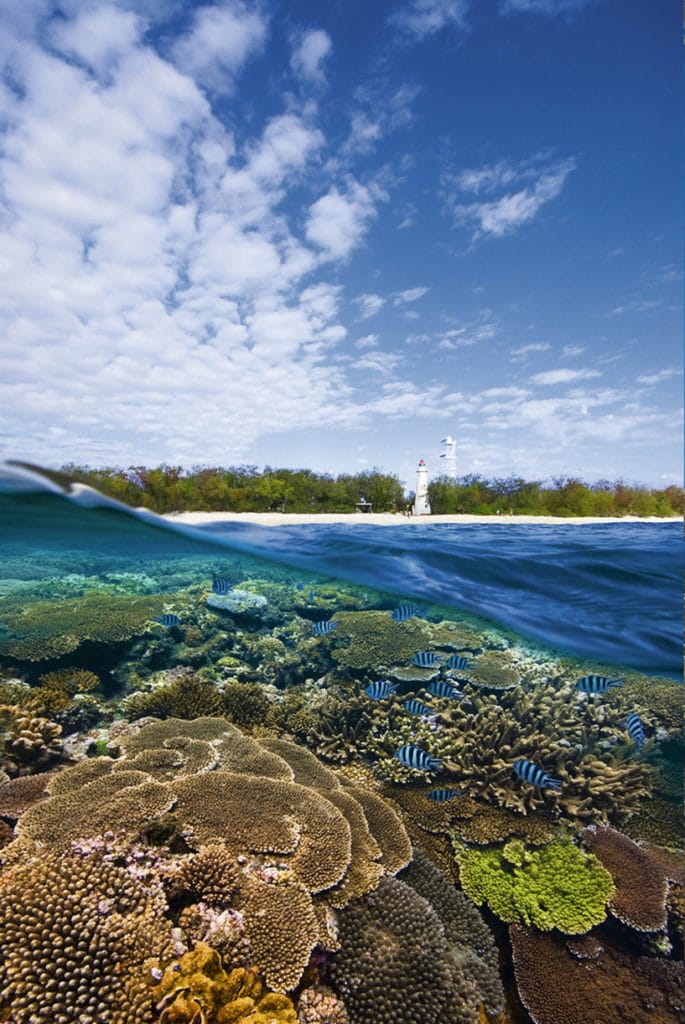 Agnes Water and 1770
Agnès Water is a small town on the East Coast, well known for being the ultimate surfing destination. It's the perfect place to take surf lessons, whether as a beginner or experienced surfer.
1770 is another city in Australia just 8 km from Agnes Water. It is on the other side of the hill, at the edge of a cove where magnificent sandbanks appear during low tide. This city takes its name from the first landing in Queensland by James Cook and his crew, May 24, 1770.
Cape Hillsborough National Park
Cape Hillsborough is a sublime natural park characterized by rocky headlands formed by the eruption of a volcano a few years ago.
The essential thing about this place is to spend a night there. As soon as the sun rises, many wallabies roam freely on the beach. If you are even luckier, you will also notice it during the day. This is a great place to see these adorable animals in the wild.
The Whitsunday Islands
The Whitsundays is a must for all travellers to Australia! It is an archipelago of 74 islands, nestled in the heart of the Great Barrier Reef. This place is a true paradise on earth and there is a multitude of ways to enjoy it: hiking, cruising, parachuting, helicopter, plane, … the possibilities seem endless.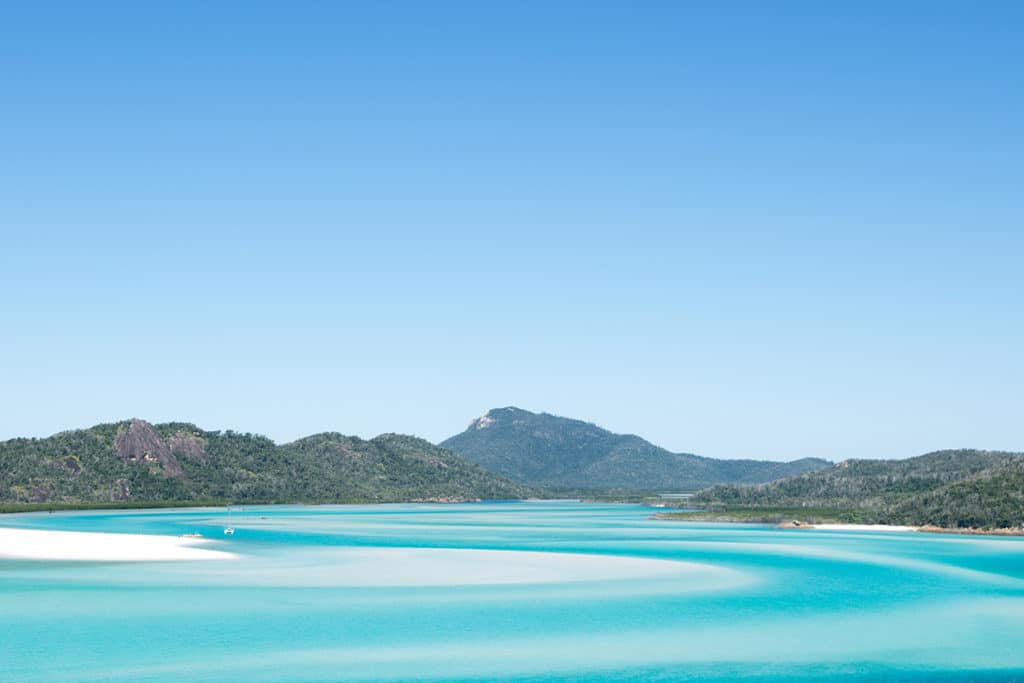 Don't miss Whitehaven Beach, one of the most beautiful beaches in the world. The natural landscapes are spectacular, the sand is incredible white, the water is transparent and the sea is filled with corals and multicolored fish. What more?
Townsville and Magnetic Island
Townsville is a small town, ideal for a stop during your road trip. Don't miss Magnetic Island, a small island accessible by ferry from the city. This island is famous for its beaches, its national park and its very cool atmosphere. You will be able to meet a large number of wild koalas, wallabies as well as many marine animals if you devote yourself to snorkeling.
Once there, do not hesitate to rent a bicycle or a car to get around. There are also local buses or you can get around by walking. It is a small touristy island well suited to travellers.
Wallaman Falls
Located in Girrigun National Park, the Wallaman Falls are very impressive with their 268 meters hight. This place symbolises Australian greatness. It is the tallest waterfall in the country. Do not hesitate to hike through the mountains and admire the spectacle of this natural masterpiece. The waterfall is listed as a UNESCO World Heritage Site.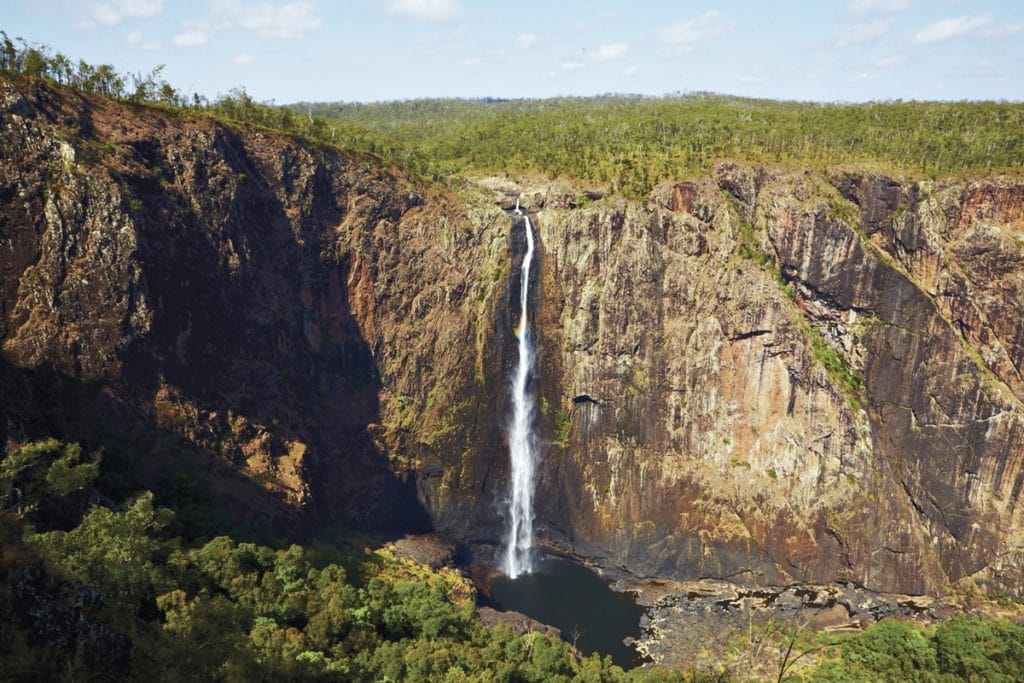 Mission Beach
Located in the heart of a tropical rain forest, the Mission Beach resort is a city between sea and jungle. Lined with palm and coconut trees, its long main beach of fine sand is ideal for basking in the sun. Beware, however, of the many crocodiles and jellyfish that populate the waters. Protective nets are installed in certain places to allow people to be able to bathe.
Do not hesitate to go hiking to explore the surrounding jungle and discover the Australian flora and fauna. For the lucky ones, you may come across cassowaries on your way!
Cairns and its surroundings
The final destination on your Sydney to Cairns drive. Gateway to the Great Barrier Reef, the city of Cairns is renowned for its peaceful ambience and tropical climate.
This city of 150,000 inhabitants has a lot to offer those who come to visit it: an artificial lagoon, paradisaical beaches and islands, a botanical garden, a lively and festive city centre, you can be sure that your visit to Cairns won't be boring.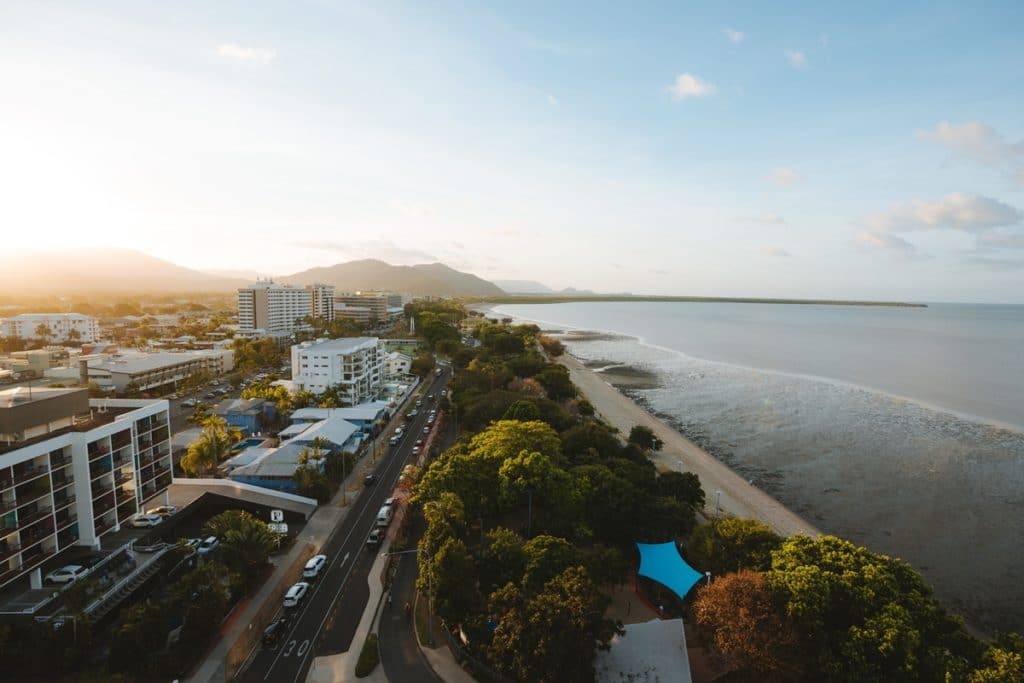 Daintree Rainforest and Cape Tribulation
Accessible by ferry from Cairns or Port Douglas, Daintree Rainforest is one of the oldest forests in the world. It will allow you to set off to explore Australian flora and fauna like an adventurer! Here you can see a variety of unique plant and animal species and feel connected to nature like nowhere else.
Located north of the Daintree Rainforest, Cape Tribulation is one of Australia's most famous beach complexes. You can admire breathtaking landscapes and explore the colourful seabed. It was also there that the navigator James Cook ran aground when he discovered Australia in 1770. The region is therefore full of historical references.
Budget for a road trip on the East coast
To fully enjoy your trip, you will need to plan your budget. Make sure you have the necessary budget and take enough money with you to avoid awkward situations. For information, here is our estimate for a 3-week van rental road trip for 2 people already in Australia:
2-seater van rental with insurance: $ 1,600
fuel: $500
food: $385
camping nights: $215
excursions and activities: $1,500
restaurants and outings: $300
Total: $4,500 for two people or $2,250 per person
Note that if you want to give yourself more freedom to experience your road trip to the full, your budget may be larger. For example, Nicolas and his family spent around $1,000 per week per person on their 4-week East Coast road trip. Find their full story in this article.
Where to sleep on the East Coast
Unlike the west coast which is very wild, the east coast is populated and endowed with many amenities. You will, therefore, have many possibilities for accommodation. If you do not wish to camp, you will always have the possibility of sleeping in a hostel, an inn, an Airbnb or any other type of accommodation. Be sure to make your reservations in advance.
For those who want to live a more wild and relaxed road trip experience, you can very easily sleep in your van. Some of them are chargeable (caravan parks and rest areas) and others are free (camp spots). Wilderness camping, that is to say outside these zones, is prohibited and exposes you to a fairly steep fine. However, it is considered by many to be the pinnacle of freedom. It is not advisable to go wild camping on the East Coast, where checks can happen.
We advise you to acquire Camp Australia Wide, an app gathering all the areas, campsites, free and paid to sleep on all the Australian territory. You can also download the WikiCamps application which will tell you where you can sleep, according to your criteria (presence of toilets/showers, free, possibility of making a fire, presence of a river, etc.).
Tours and excursions on the East coast
With its most magnificent beaches, its huge national parks and the big cities it includes, the East Coast is full of activities for your road trip. Parachute jump, snorkelling, diving, scenic flight, cruise, speed boat, rafting, 4 × 4, etc. There is something for every taste!
Generally, the main spots where travellers take a paid excursion are:
Fraser Island: 4 × 4 excursion
Whitsunday Islands: discovery of the islands in 1 to 3 days (boat, sailboat, scenic flight, etc.)
Great Barrier Reef: day trip with snorkelling/diving
Practical information
You will easily find a vehicle that you start from Sydney or Cairns. The number of rental companies is about the same in these two cities. Prices are variable and can range from $ 80 to $ 200 a day, with an average of $ 100.
Main companies in Sydney:
Britz
Apollo Campervans
Travellers Autobarn (5% discount available here: : Travellers Autobarn Promo Code)
Jucy Rentals
Let's Go Motorhomes
Cruisin' Motorhomes
Find out more:
Sydney campervan & motorhome rental
Main companies in Cairns:
Apollo Motorhome Holidays
Hippie Campers
Travellers Autobarn
Europcar
Britz
Avis
Sixt
Hertz
Find out more:
Campervan and motorhome rental in Cairns
You will find many car rental agencies around Sydney and Cairns airports. The main rental companies are:
Avis
Hertz
Europcar
Thrifty
Find your car at the best price thanks to this online comparator: www.airportrentals.com
For more information: Car rental in Australia

As with any other trip outside Europe, do not forget to take out insurance during your road trip. For detailed information, see
our guide for travel insurance
.
Make sure you always have
water
and
sunscreen
with you as the sun can be dangerous in the long run. For more info:
Road Trip Australia : Tips