With nearly 30,000 km of coastline and natural riches like no other, Australia is a true paradise on earth! You should know that there are 10,685 beaches in the land of kangaroos. And if you thought they were all alike, think again. White or golden sand, tourist or wild, for surfing or fishing… there is something for everyone. Discover our ranking of the 15 most beautiful beaches in Australia.
Where are the most beautiful beaches in Australia?
Wherever you go in Australia, you will always be surrounded by the beauty of the landscape. Whether it's the mountains, forests or beaches, there is something to see wherever you go.
Whitehaven Beach – Witsundays (QLD)
In this archipelago of seventy four islands, there are some of the best beaches in Australia. However, it is Whitehaven Beach that attracts tourists from all over the world. This beach has a very white and extremely fine sand, as well as turquoise water. You can fly over this dreamy beach by helicopter or seaplane or just walk. Whitehaven beach is a must-see for anyone visiting the Whitsundays, you don't want to miss this one.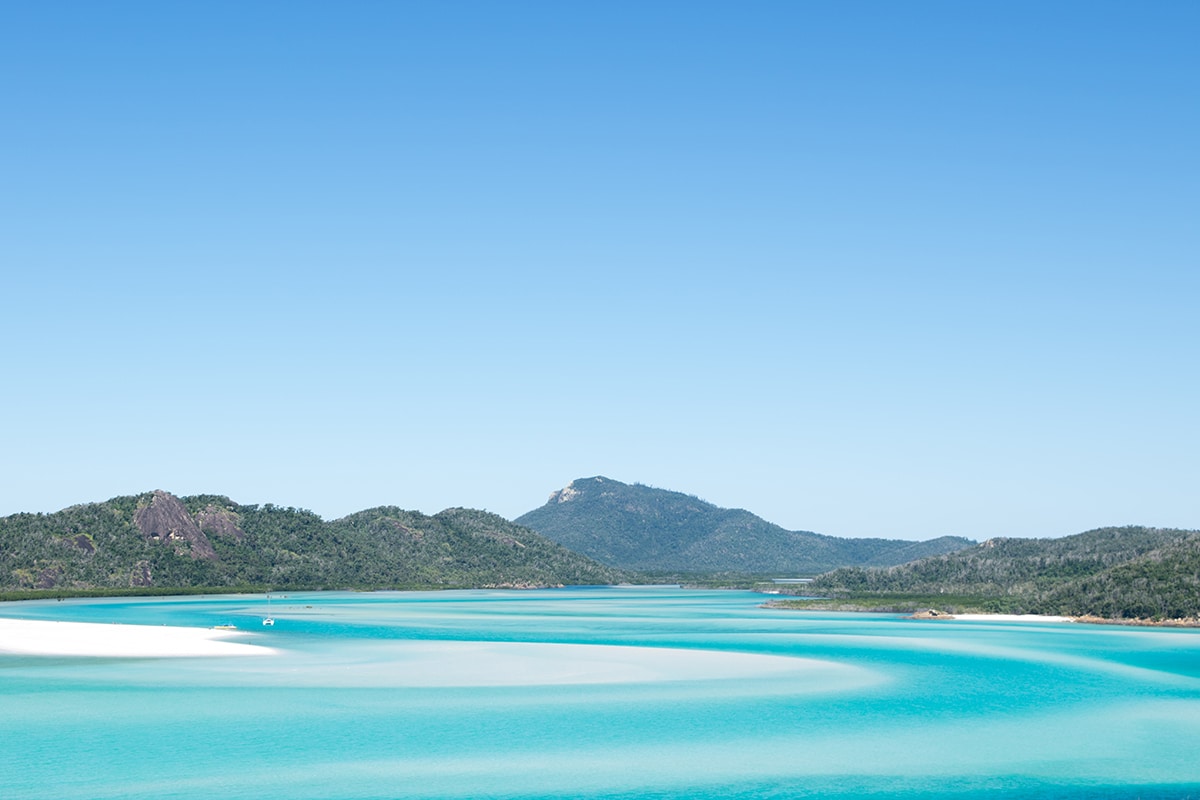 Wineglass Bay (Tasmania)
If you go through Tasmania on your trip, make sure you head to the Freycinet National Park. Among the granite mountains, you will find Wineglass bay. You can get a breathtaking view while walking up to the top of the mountains. Its unique rounded shape will seduce you for sure!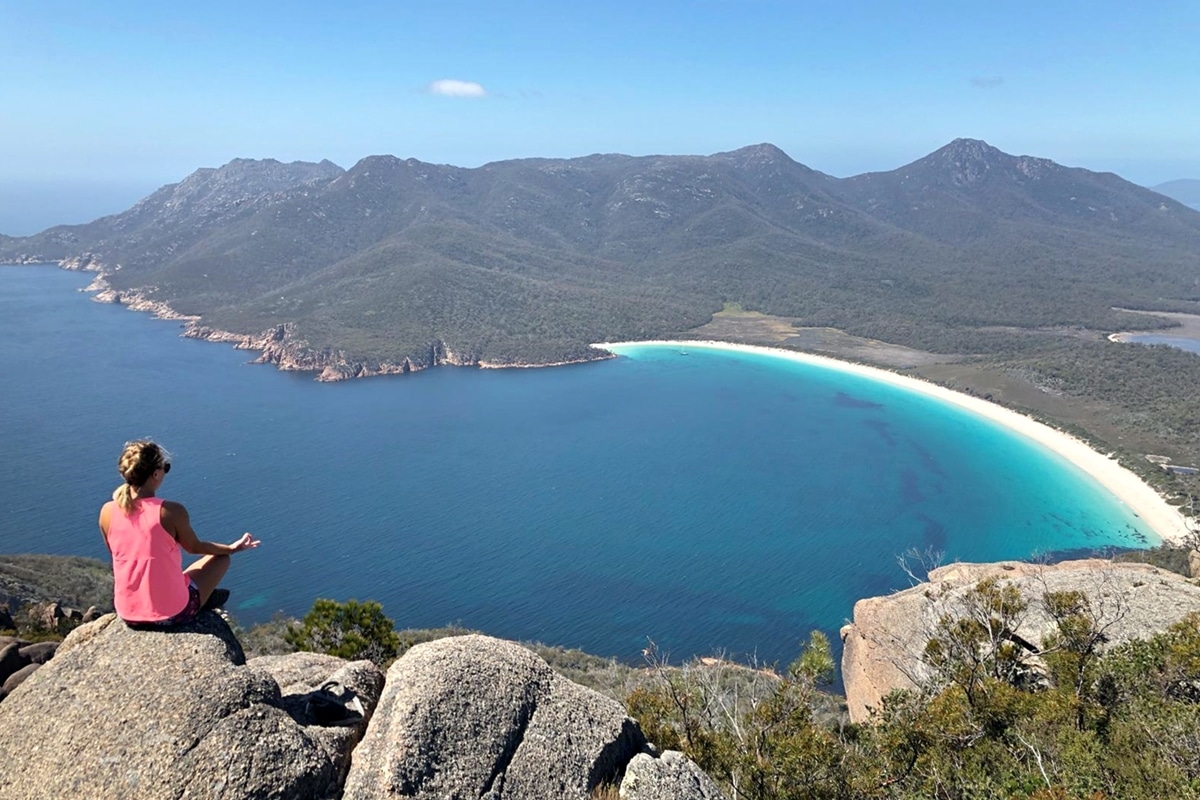 Bondi Beach – Sydney (NSW)
Bondi Beach's reputation is well established in Sydney and beyond. It is undoubtedly the most famous beach in Australia. It is known for its beautiful waves (and beautiful surfers!). Bondi is also known for the Bondi Icebergs Club, a beautiful sea-pool complex right next to the main beach that has become iconic.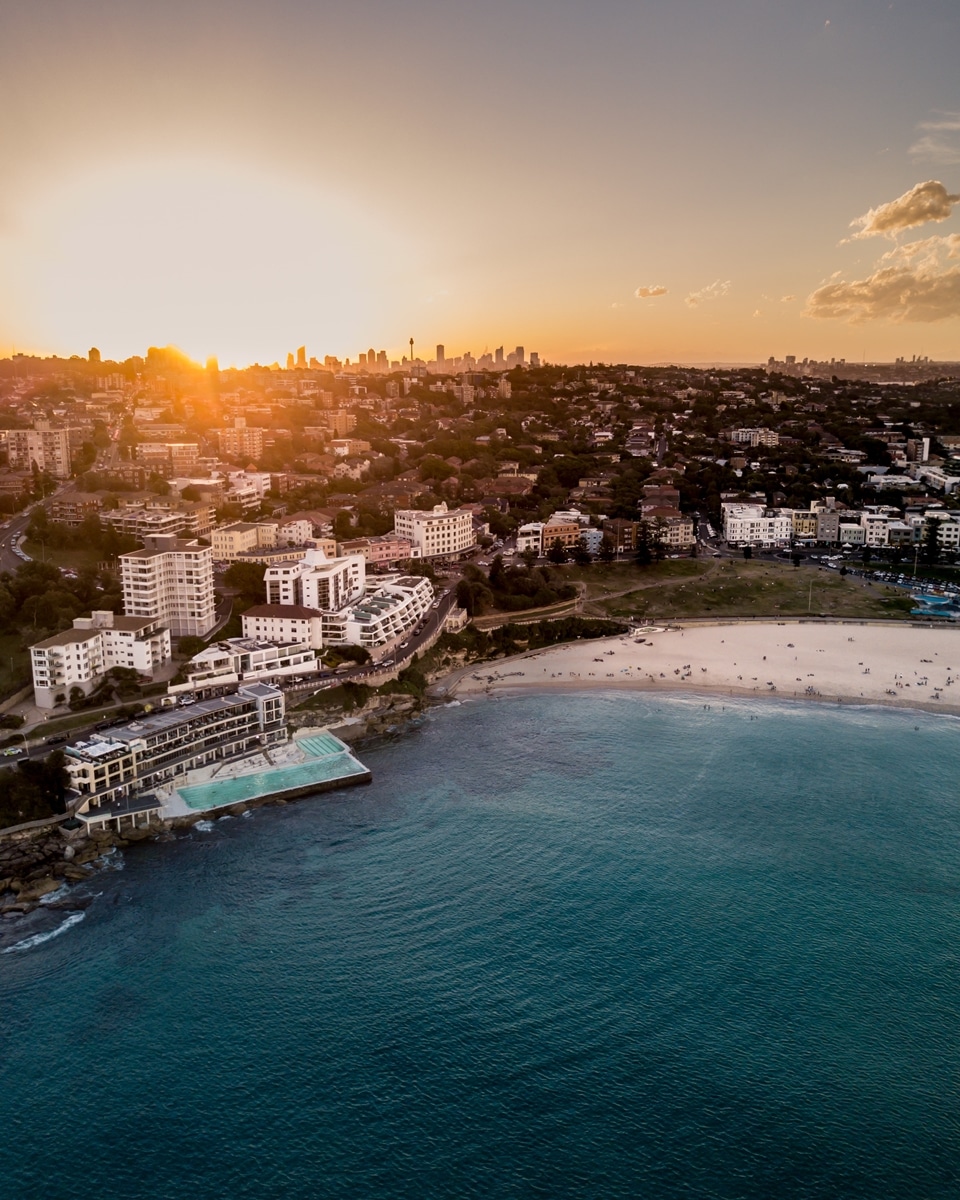 Main Beach – Byron Bay (NSW)
This large and beautiful beach is right at the end of Byron Bay's main street. It is lined with greenery and shaded places that are ideal on a hot Australian day. You also have a beautiful view of the Old Lighthouse.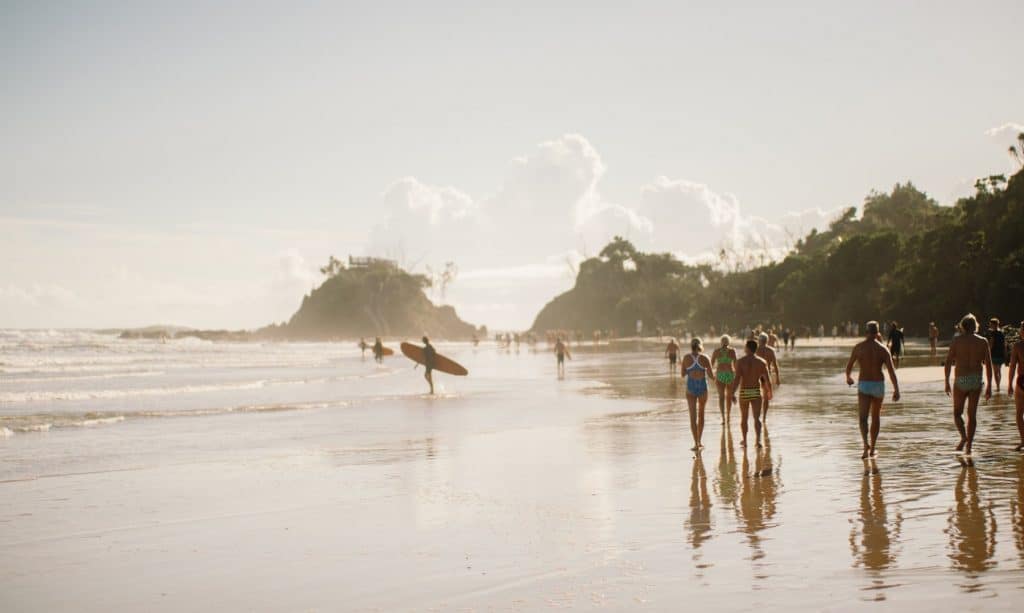 75 Mile Beach – Fraser Island (QLD)
Want to be immersed in the wilderness? Fraser Island is the perfect place for that. This huge island has some of the best beaches in Australia, such as 75 Mile Beach. One of the few beaches you can drive your 4 x 4 on! A visit to Fraser Island is almost inevitable if you visit the East Coast of Australia. Be careful with the dingoes and do not swim in the sea!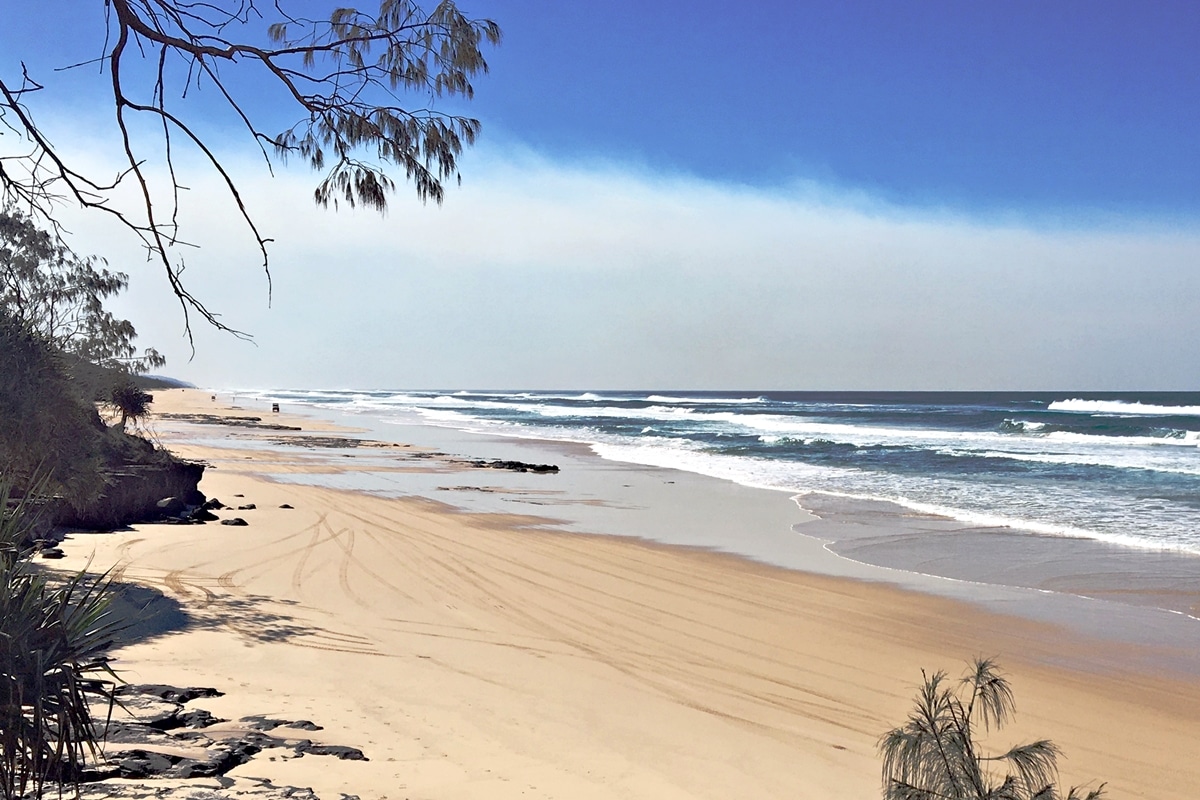 Southside Beach – Great Ocean Road (VIC)
Located along the Great Ocean Road, this beach is surrounded by high cliffs. It is known worldwide as a unique surf spot because of its exceptional waves. But whether or not you are a surfing enthusiast, this beach is still unique for the beauty of its waves. The view is breathtaking from the cliffs.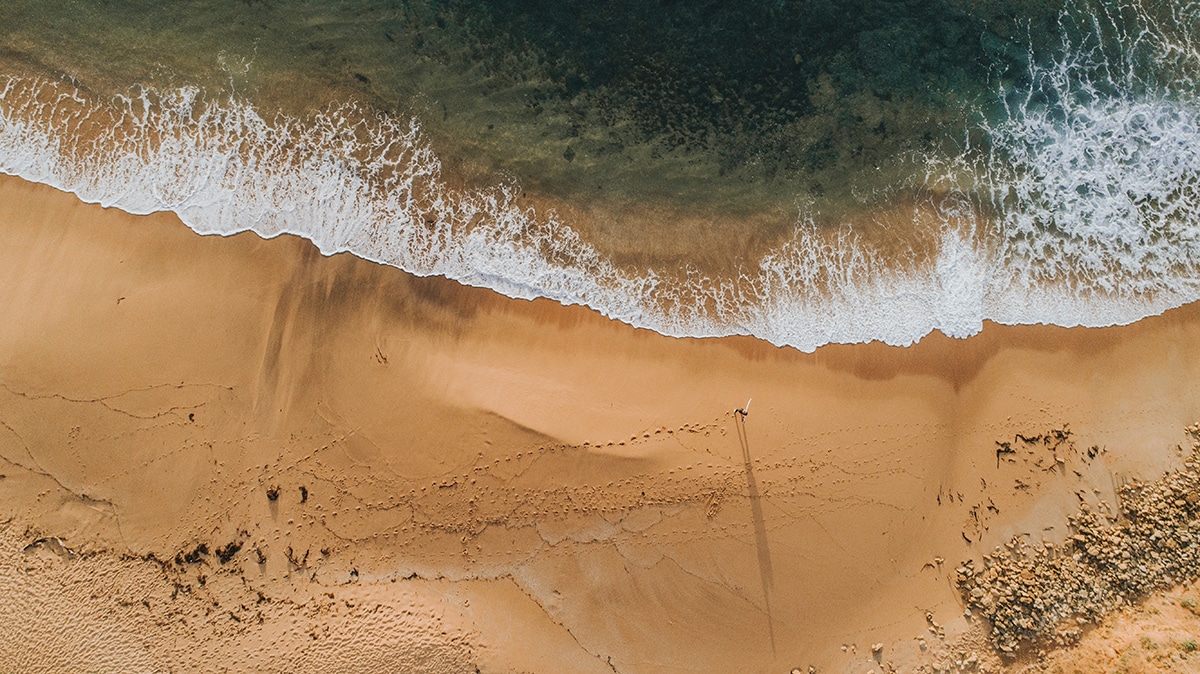 Hyams Beach – Shoalhaven (NSW)
Located 3 hours south of Sydney, you've probably heard the name Jervis Bay. This is where Hyams Beach is located, a beach that looks like paradise, with white sand and turquoise waters. It is large enough to feel alone as you wander it, and when you find a spot to settle you can have a very peaceful day by the water.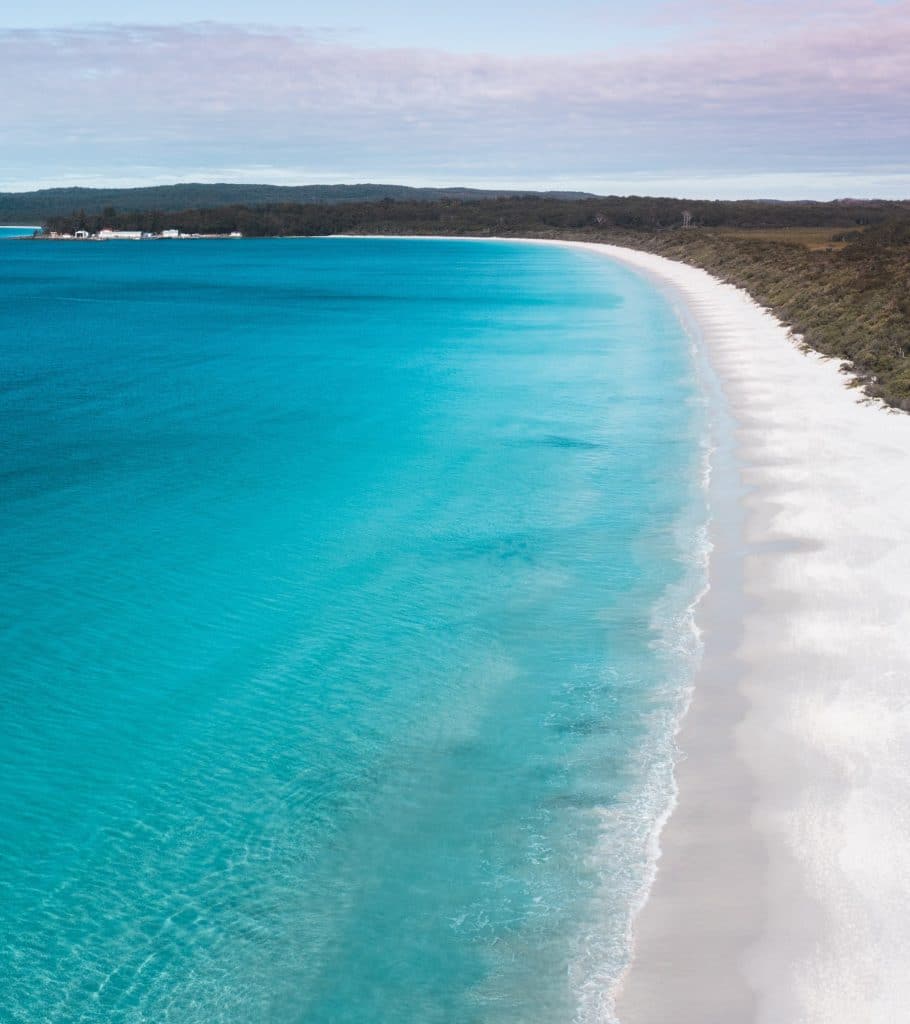 Main Beach – Noosa Heads (QLD)
Noosa Heads is the ideal destination to relax on the Sunshine Coast. The Main Beach is perfect for sunbathing after a walk in the National Park, a morning of shopping in one of the many shops in town or lunch in one of the casual chic restaurants on Hastings Street.
Cable Beach – Broome (WA)
A beautiful beach on the West coast near the quiet town of Broome. Stretching over 22 km, it is ideal for a daytime stroll, but also for a beautiful sunset. One of the most popular activities is camel riding!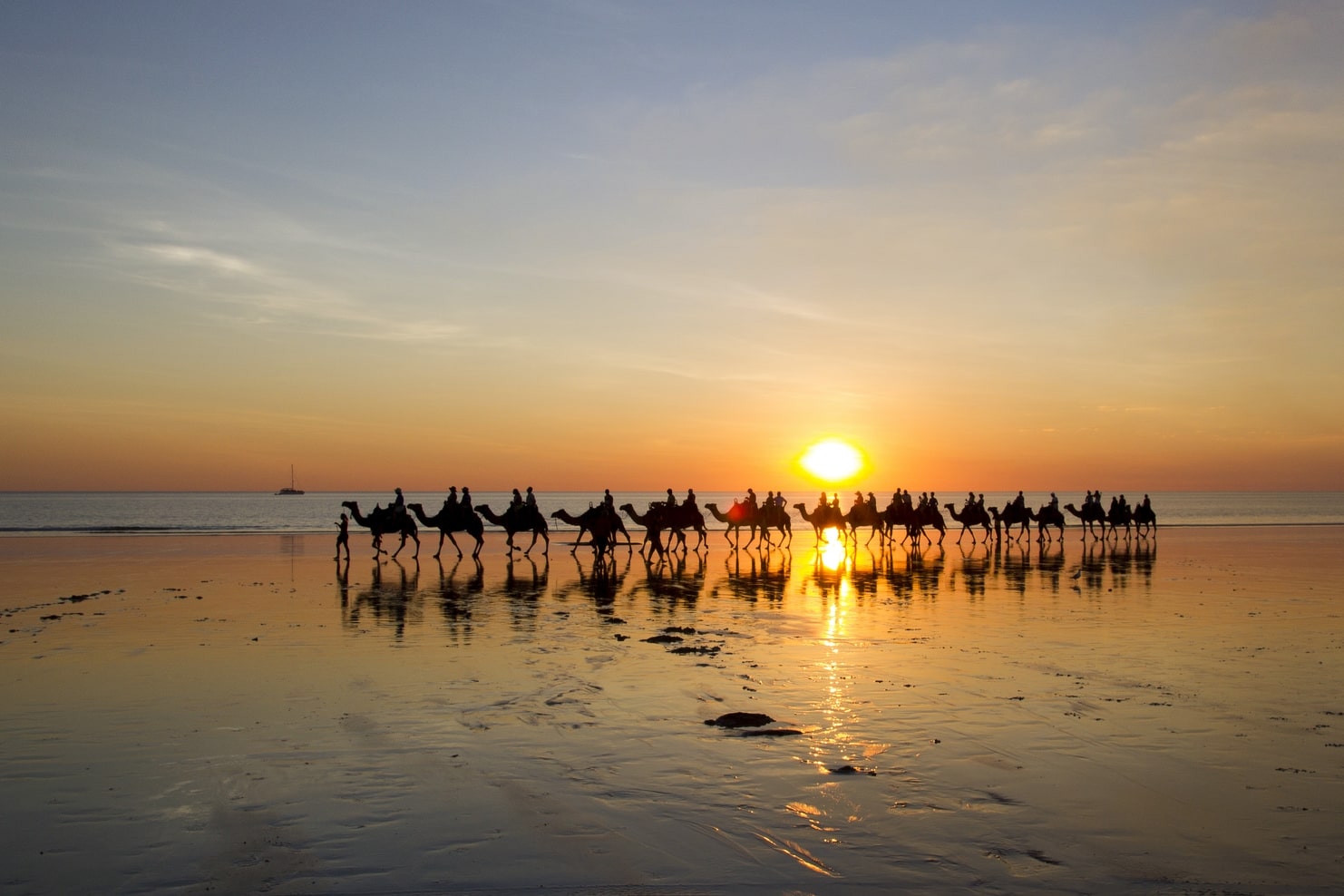 Tuquoise Bay – Exmouth (WA)
As the name suggests, this beach boasts extremely clear and turquoise water. This makes it the ideal spot for snorkelling provided you respect the flora and fauna of this exceptional place.
Shell Beach – Shark Bay (WA)
This beach is located around Monkey Mia. It is distinctive because it is covered by small white shells. This makes it unique, and with its crystal clear waters, we can only recommend you stop here for a slightly different beach experience!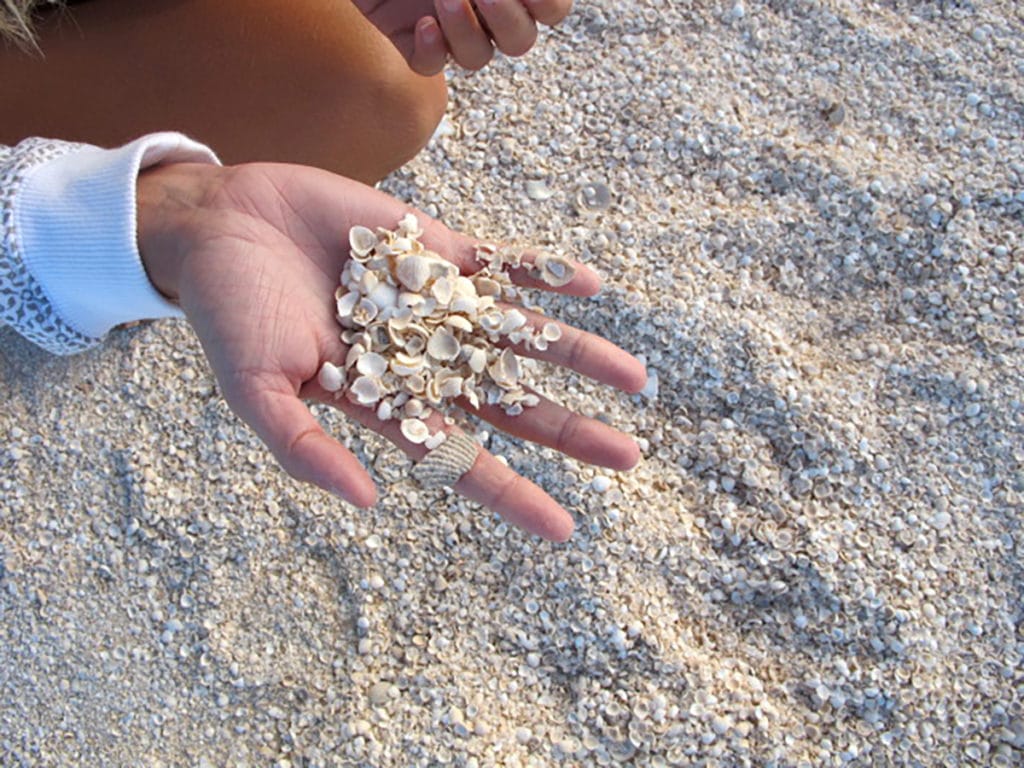 Blue Heaven Beach — Esperance (WA)
Another beautiful beach located in Western Australia if you pass by Esperance! Its characteristic rocks and its turquoise water will offer you a great nice spot to spend a lovely day -and get some nice pictures!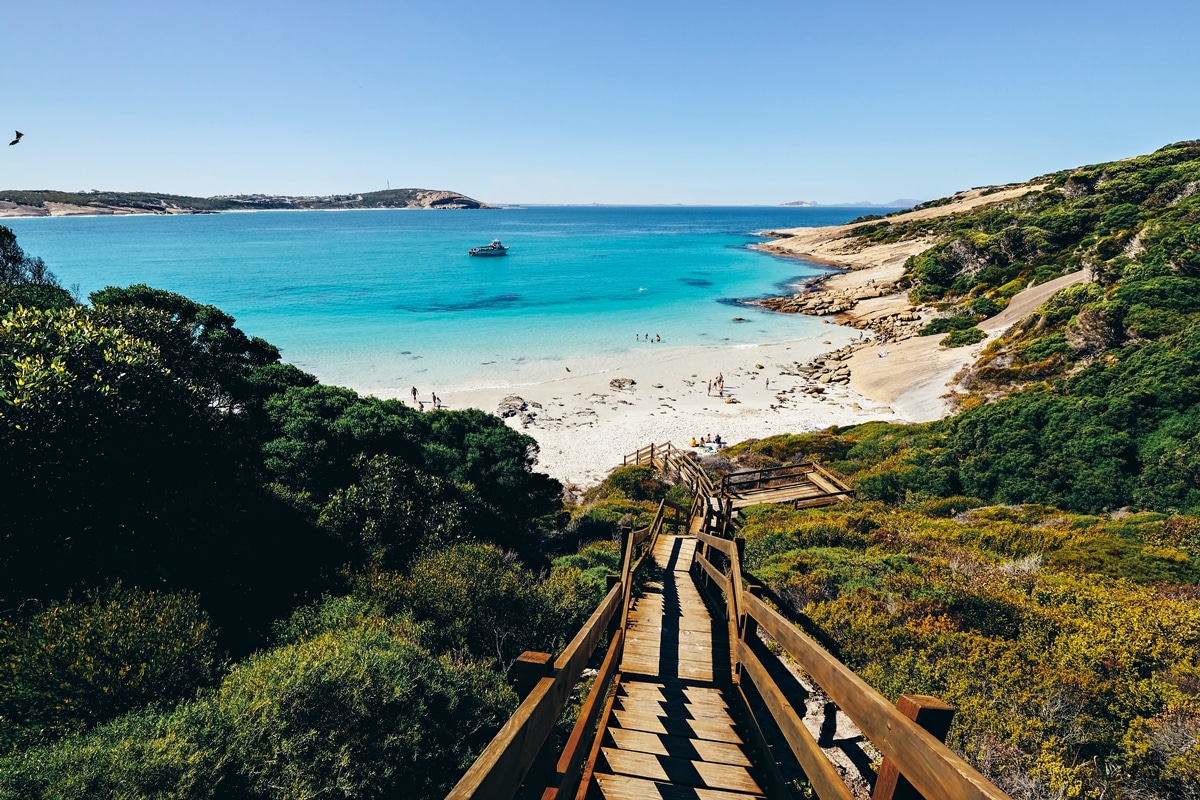 Two People's Bay – Albany (WA)
The Bay is located in the Two People National Park about thirty kilometres from Albany. As the photo suggests, it is a place worth visiting!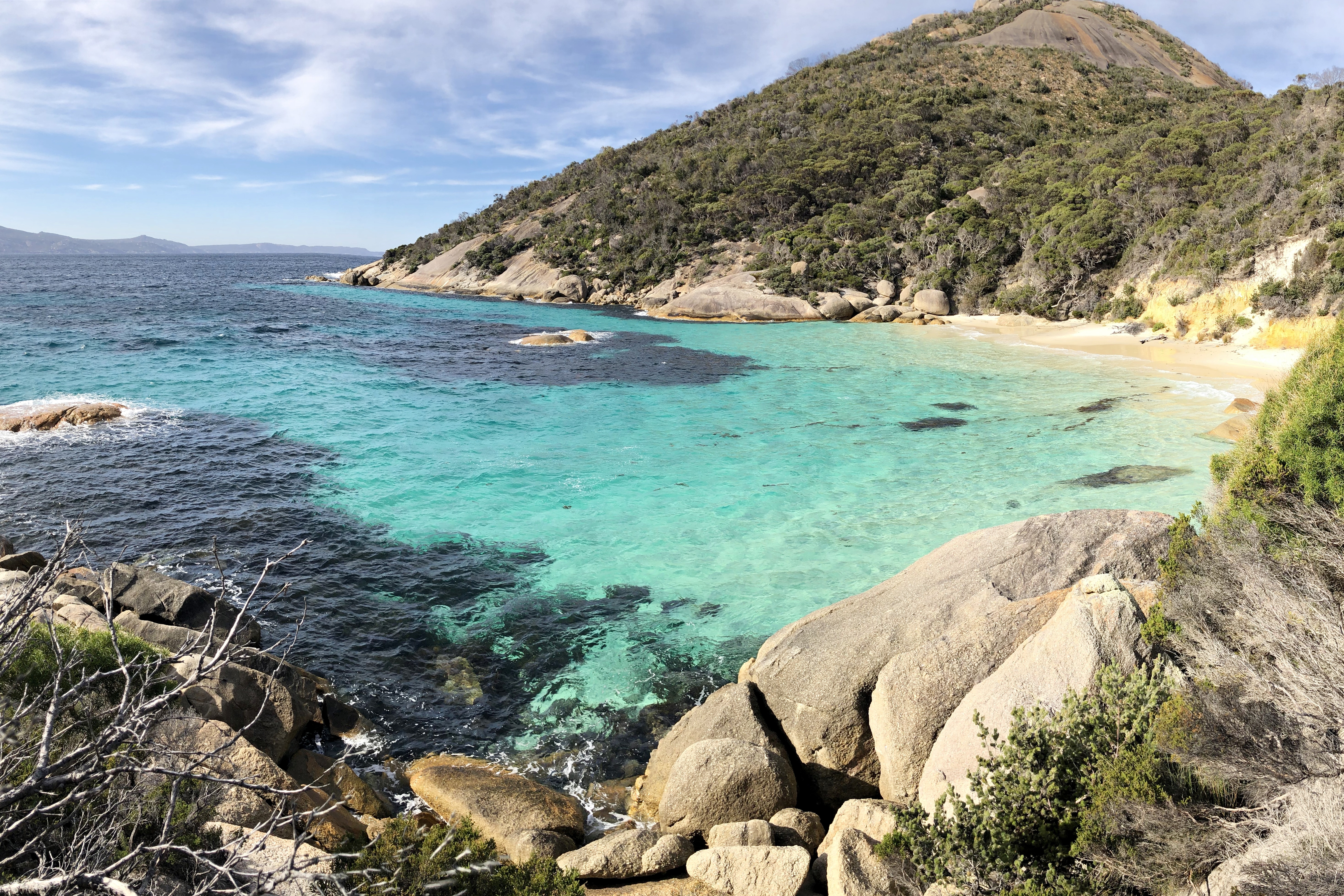 Mission Beach (QLD)
Halfway between Cairns and Townsville, Mission Beach is a good stop before or after a trip to the Great Barrier Reef. You'll enjoy views and can also access to some small islands from this beach. It is especially famous for its palm trees, perfect for great photos!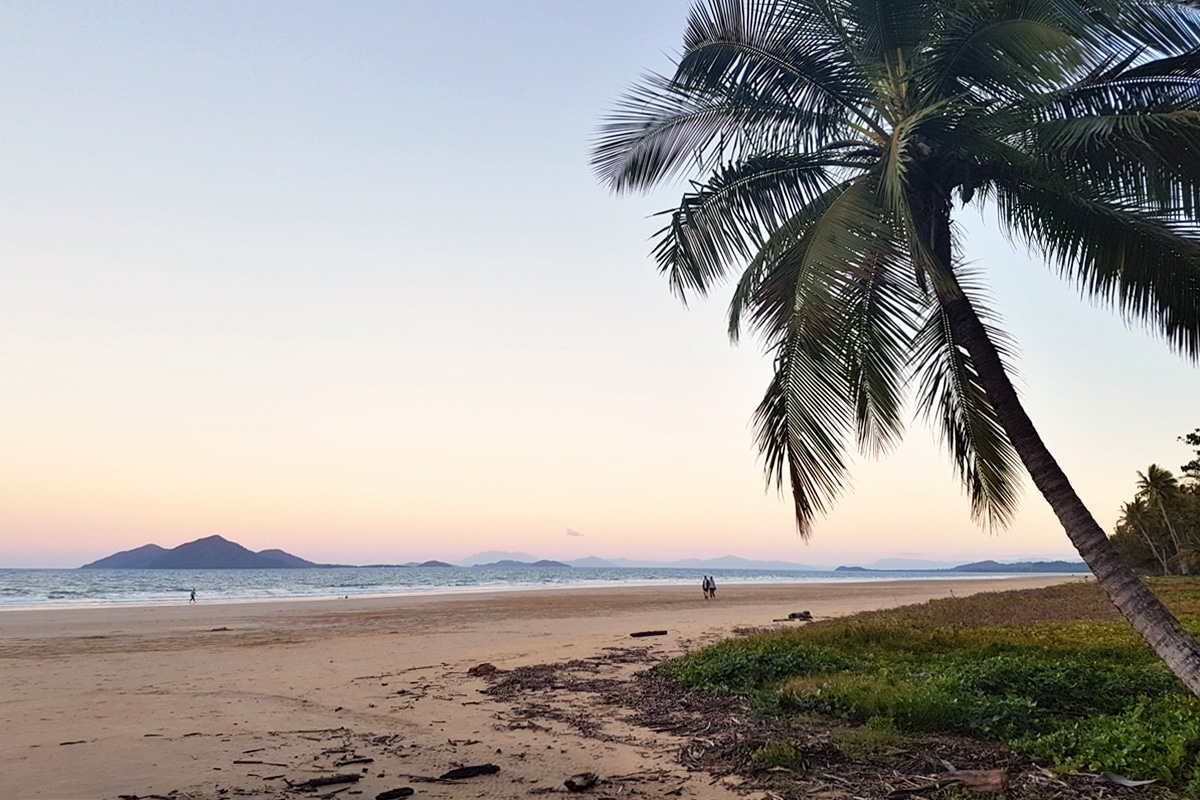 Hellfire Bay – Cape Grand National Park (WA)
One of the best beaches within an equally as incredible national park. Soft white sand, clear waters and surrounded by beautiful nature make this the ideal beach to enjoy a bit of paradise!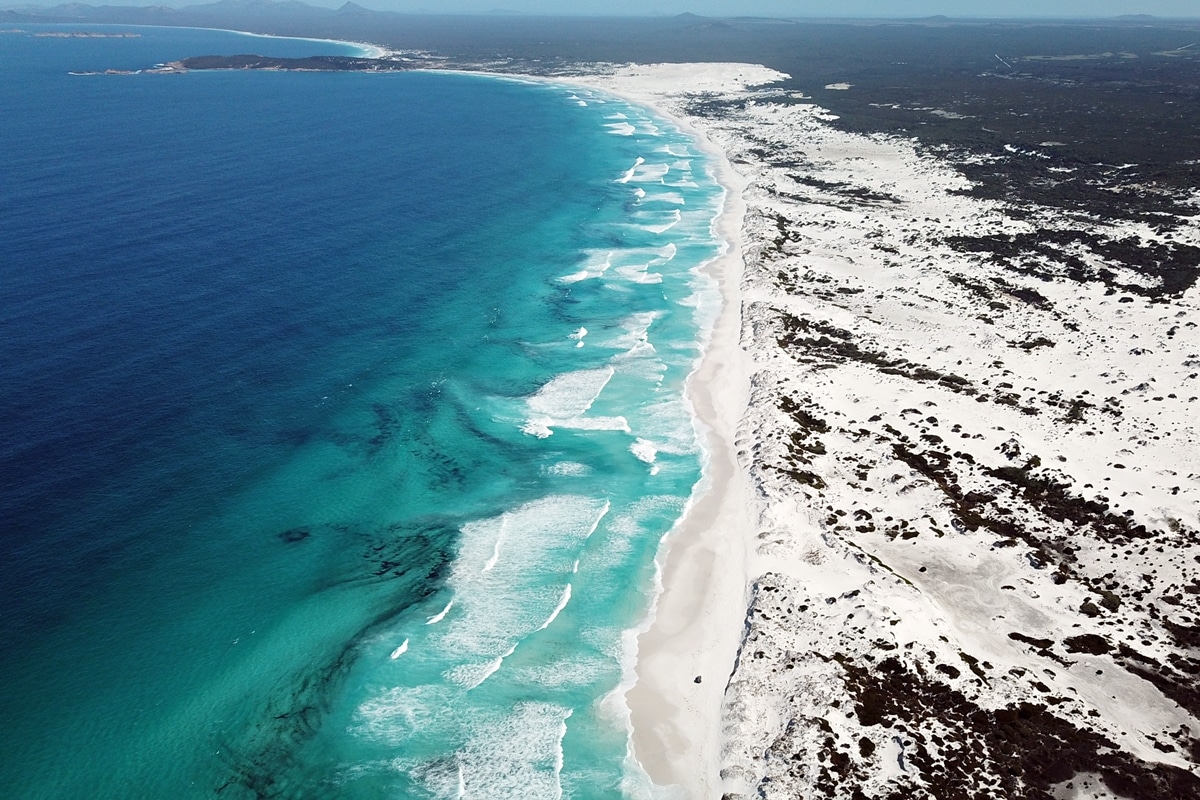 * Bonus Beaches *
Manly Beach, Sydney
Manly is also a great beach to discover. More family friendly than Bondi Beach, you will enjoy the softer waves here on this sandy beach.
Surfers Paradise, Gold Coast
Australia's famous Surfers Paradise beach is located in the heart of Queensland's Gold Coast. Swim and surf along the vast beaches of this two-kilometer stretch of golden sand and rolling waves, patrolled daily.
Elephant Rocks Beach, Western Australia
This beach is located about 15 km west of Denmark, in William Bay National Park. The beach itself is a few hundred meters east of Greens Pool. Its name comes from a series of exposed rocks, which from many angles look like a herd of elephants.
Tips for safe swimming in Australia
Even though the beaches are beautiful and call for swimming, there are some safety rules to follow before jumping into the water. Rips and currents are common and many drownings occur every year. Among the instructions to respect:
Only swim on supervised beaches.
Always swim between the red and yellow flags (areas supervised by lifeguards).
Follow the instructions of the lifeguards.
In some areas of the country, crocodiles, jellyfish and sharks may be present in the water. Always check for warning signs.
Do not swim alone or after consuming alcohol.