Located between Fraser Island and the Whitsundays, Great Keppel Island is the perfect stop for a good time on an ultra-wild island! Here's everything you need to know before heading out on your adventure.
Getting to the island
Great Keppel Island is located only a few kilometres off the coast of the city of Rockhampton. To reach the island, there is a ferry which leaves from Pier One, John Howes Drive in Rosslyn Bay. The fare is $50 round trip, but the return trip can be changed if you want to extend or shorten your stay. The morning shuttle is cheaper but only available at certain times of the year. The best thing to do is to check the website of the company Freedom Fast Cats to avoid any surprises.
The trip takes about half an hour. If you're lucky, you may even spot humpback whales during their migration! In this case the captain will not hesitate to stop for a few moments and let you contemplate this majestic spectacle.
For those with vehicles, you can park your car at the Roselyn Bay marina or in a secure parking lot next door.
What to do on Great Keppel Island?
Once you arrive on Great Keppel Island, you will land on Fisherman's beach, one of the most beautiful beaches on the island. Great Keppel Island is made up of seventeen beautiful beaches, so you'll have plenty to see and explore during your visit!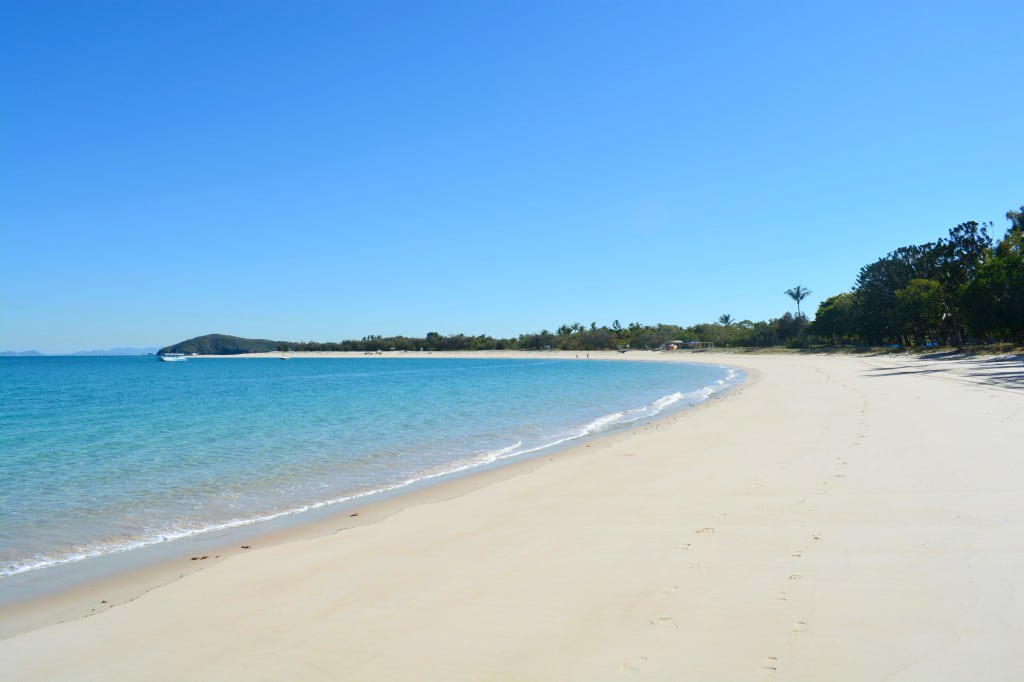 Aquatic activities
On the island, many aquatic activities are available, such as exploring the coral reefs that run along the entire coast. From Monkey Beach (a 40-minute walk from Fisherman's Beach), it is possible to explore them with a mask and snorkel: corals, turtles, rays, small sharks and a multitude of colourful fish.
Shelving Beach, located just after Monkey Beach, is also a paradise for snorkelers. It is one of the best spots on the island to see turtles and many corals. This beach is often less popular with travellers who usually stop at Monkey Beach.
Diving enthusiasts are able to explore the Man and Wife reef (6 to 8 meters deep) which shelters many varieties of corals, anemones and sea sponges.
For water sports fans, renting kayaks, jet-skis or paddle-boards with one of the island's rental companies is very easy and affordable.
It is also possible to organise a glass bottom boat tour. These are very popular to allow visitors to explore the ocean floor.
For the sunset, it is possible to book sunset cruises. Offering 1h30 onboard, a cheese board included and the possibility to bring your own drinks this is definitely an unforgettable experience to have with family or friends. These cost around 55$ per person.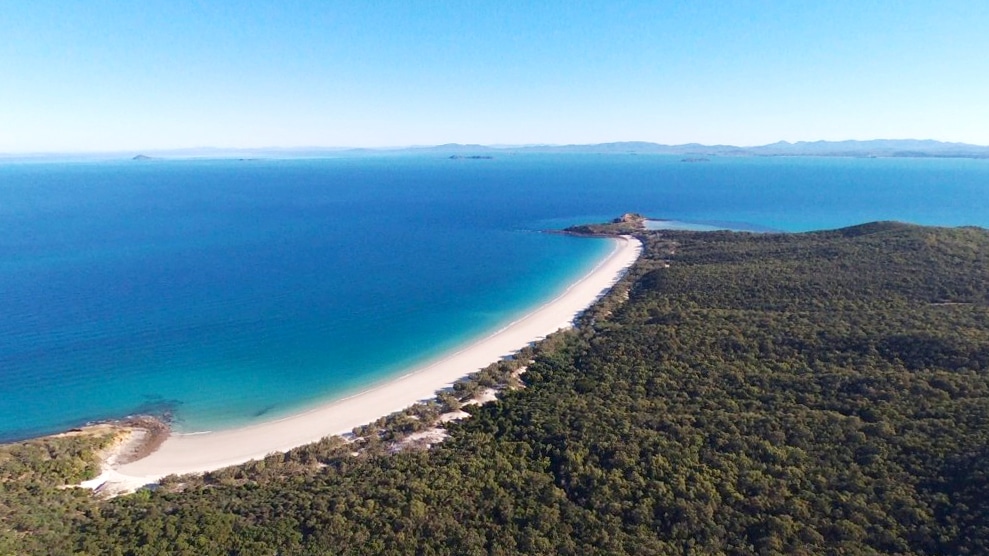 Activities on land
On land, the hikes are also well worth a go. Nature lovers have the chance to see wild goats, echidnas, blue-tongued lizards, opossums, blue-headed lorikeets and eagles.
According to the locals, the hike not to be missed is the Mount Wyndham trail which offers access to a 360° view of the island. It takes about 3.5 hours to walk there and back.
Another popular hike is the one that starts at Fisherman's Beach and ends at Leeke's Beach, one of the most spectacular beaches on the island. This is a 2.5 mile round trip.
Most of the hiking trails are unnamed, but don't worry, just ask locals or other hikers for help if you are unsure.
It is possible to discover the island on 4×4 rides. This allows you to see a maximum of beaches and viewpoints while also allowing you to have time to enjoy swimming and diving in the most beautiful beaches of the island.
In the evening, the sunset on Putney's beach is really worth the detour. The sun setting behind the mountain gives a reddish reflection on the ocean that cannot be seen anywhere else.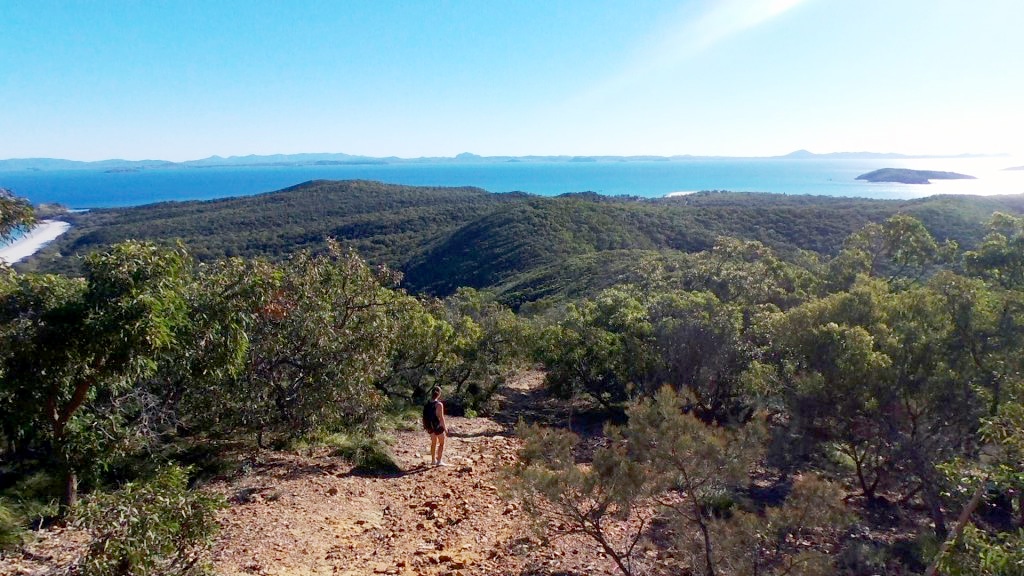 Where to stay on the island?
There are several campsites on the island. Among them, the Great Keppel Holiday Village is a truly fabulous campsite whereyou can choose to stay in a private house, or a lodge with two double beds or two cabins for four people. For those on a limited budget, the campground also offers tent sites. You can use the showers, toilets, kitchen and all the snorkeling equipment for free.
If you're on a tight budget, you can rent a parking spot and set up your own tent there. Showers, toilets, kitchen, and snorkelling equipment are included also in the price.
Tips for travellers
The island is very remote and does not have a supermarket, so consider buying food in Yeppoon town before taking the ferry.
Check with the staff on the island that the weather conditions are favorable for hiking.
Equip yourself with good walking shoes and a mask and snorkel to make the most of the island.
Finally, as with everywhere in Australia, don't forget the sun cream, a hat or a cap and the mosquito repellent!