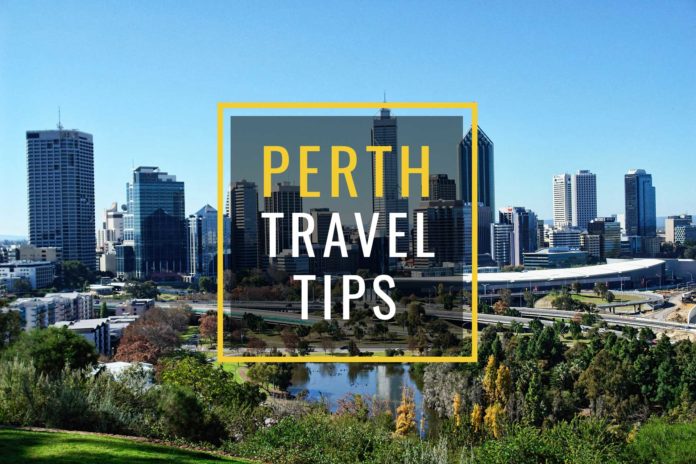 Perth, the most isolated city in the world, has a population of over 2 million people. Like in all big cities, the cost of living there seem quite high. I remember when we arrived there for the first time in September 2012, everything seemed overpriced, even a bottle of orange juice. However, compared to other major cities in Australia, such as Sydney or Melbourne, Perth is still affordable, although the price of housing goes up! To avoid emptying your wallet in the capital of Western Australia, we have found some great deals, addresses, and travel tips for you to make the most of your stay in Perth!
[icon style="icon-mobile-phone" size="small" borders="no"] WIFI
Both in the CBD and in Northbridge you get free public wifi. An alternative would be using the internet access in city libraries. However, some of them offer only 30 minutes to 1 hour of free internet. You find information on connecting to the network here.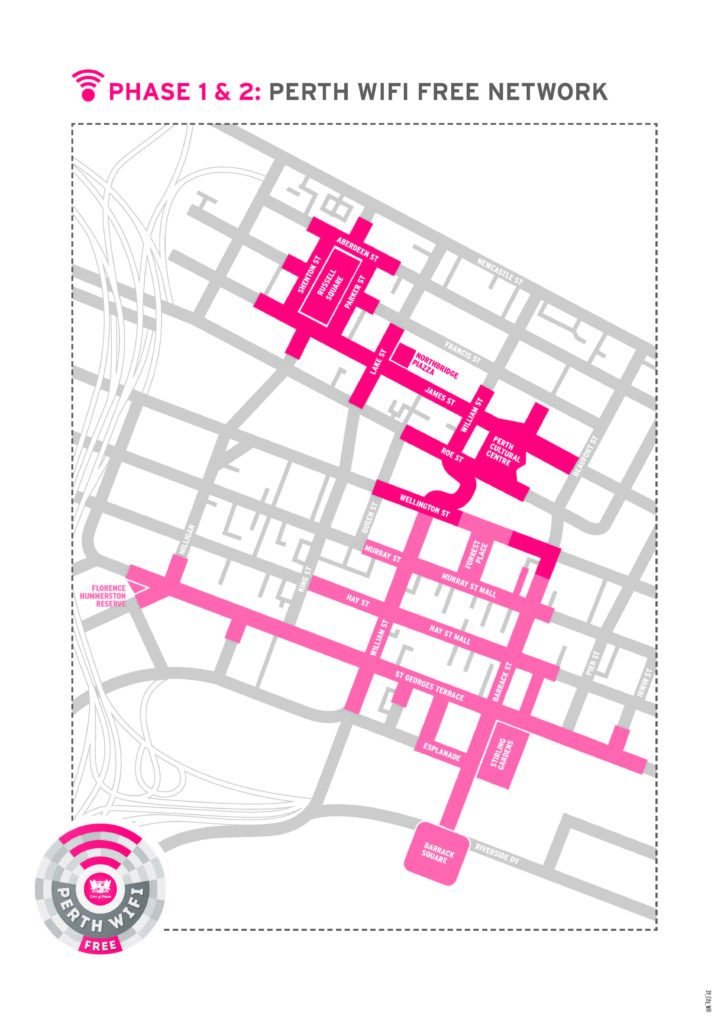 [icon style="icon-food" size="small" borders="no"] Restaurants
The food court and several restaurants located on James Street in Northbridge offer generous meals for under $ 15.
At Elizabeth Quay, you find the famous Annalakshmi on the Swan, an Indian vegetarian restaurant. They offer an all-you-can-eat buffet with a wide selection of dishes and you pay what you want. Be careful though, sometimes the wait is a bit long.
The beautiful Crown Perth Casino offers people on a limited budget the opportunity to have a good time in their entertainment area (casino, spas, restaurants, concert hall, and theater). At the casino, the first bet starts at 5 cents on the slot machines and at 50 cents for blackjack tables. Grill Junction offers bistro-style food at decent prices and the Carvers buffet is amazing! Prices range from $ 21 to $ 32 depending on the day of the week.
In the city center, many restaurants offer the "early birds" special. If you come for dinner between 5 and 6 pm, you get a discount of up to 30%. Keep an eye out for these deals!
Also note that food stores usually close at 9 pm. Go there after 19:30 to get reduced prices on fresh products (meat, convenience foods, fruits and vegetables).
[icon style="icon-eye-open" size="small" borders="no"] Activities
If you feel like doing any activities, we recommend you to check out groupon.com.au or scoopon.com.au. These websites offer discounts of up to 50% on any tours, such as wine tours, cruises, kayak trips, zoo trips, etc.
For those who want to visit Rottness Island, a small paradise accessible by ferry, it's good to know that going there during the week is cheaper. In addition, every Tuesday, you pay the Telethon Tuesdays rate of $ 39 return. To book your tickets, click HERE.
Most museums in Perth are free (excluding private exhibitions): Perth Institute of Contemporary Art, Art Gallery of Western Australia, Western Australian Museum, and the Aboriginal Art Gallery. All of them are in the Northbridge district, within walking distance from the city center or via free buses.
If you are keen to go sightseeing on foot, there is a free walking tour. ICity Tours offer daily 90-minute tours with passionate volunteers.
[icon style="icon-truck" size="small" borders="no"] Transport
Tickets for buses, trains, and ferries can quickly become expensive. Especially if you are traveling in different areas (zone 1 city center). It's best to ask for a Smartrider card that will automatically give you a 20% discount on all your tickets. The card is free and available at the Transperth office at the central station.
Beware that a ticket is valid for 2 hours, so keep it! And if you have a SmartRider card, beep it at the bus/train entrance AND at the exit so you don't lose your credit!
To get around in the city center and the suburbs of Perth, you can use the CAT (Central Area Transit) bus network, which is free. They run all day and evening on main routes.
At E-Shed markets, you can rent bicycles for free to visit Fremantle.
[icon style="icon-building" size="small" borders="no"] Accommodation
Backpackers or youth hostels have the reputation of being the most affordable accommodation in big cities, but nothing beats a share house to save money. You stay in an apartment or a house with several people. Usually, you have your own room and enjoy all the benefits of a home! Some landlords ask you to stay for at least two months, but you also find ads for a short stay on gumtree.com.au.
You could also start your trip by volunteering a few hours a day for accommodation and meals (HelpX / Workaway).
Finally, if you only want to stay for a few days, consider couchsurfing and stay at somebody's house for free.
[icon style="icon-shopping-cart" size="small" borders="no"] Shopping
Camping equipment / Furniture
Prices at Kmart and Big W are unbeatable and these stores offer a wide selection for camping, clothes, and everything you need.
Also have a look on Gumtree.com.au, where you find hundreds of advertisements. Sometimes people give away what they don't need anymore. So if you're on a small budget, spend some time on this website and you will surely find what you need for free.
Facebook's Marketplace has also become very popular for finding cheap hardware.
Clothing
Second Hand Shops are a great way to find clothes and accessories, such as board games and cooking utensils. You find the biggest Op Shops called Vinnies, the Salvation Army, and Red Cross, everywhere in Australia. We advise you to visit Salvos Stores Perth City on Barrack Street.
You can also get good deals at outlet stores in the city. These stores offer brand-name products at discount prices. You find clothing and deco stores, pharmacies, and restaurants at low prices. Go visit Watertown on Wellington St.
Article written by Charlie