If you're planning to travel around Australia there are many things to consider as well as which method of transport you'll chose. Here is a guide with all the information about how to travel around Australia on a budget. Avoid some common mistakes and travel safely!
Buying a vehicle in Australia
Buying a car is an important choice because it will completely change your travel experience in Australia. Whether it's to discover the landscapes or to just seek future employment, having your own vehicle gives you more freedom and possibilities.
In terms of budget, its usually recommended to buy your own vehicle if you are planning to travel more than 3 months. But depending on your plans and expected comfort, you might also compare with renting a vehicle (see below).
But before buying a vehicle, you will need to consider which option is most suitable for your plans and budget. You'll also have to spend a bit of time researching the different registration systems in Australia. Indeed, each Australian states have different policies, so it's really important to understand how they work. In most states for example, you will need to get an inspection in the registered state in order to sell your vehicle. This could become an issue if you are planning to sell your vehicle in a different state. Western Australia is probably the most popular state to register a vehicle as it's more flexible and cheaper. They don't require an inspection every year or before selling your vehicle. However it also means that these vehicles are not regularly checked and as a result, means more risks of potential breakdowns, repairs…
The most common way to find a vehicle is to go online, using Gumtree.
Download the Australia Backpackers Guide to get more tipps about:
A presentation of different types of vehicles
Their advantages and disadvantages
Where to find ads
All our advice to check a vehicle
The Registration explained for each state
Various insurance offers and assistance
How to sell your vehicle
What to do in case of an accident?

Renting a campervan in Australia
Renting a vehicle can be a good way to discover different parts of Australia. Those who live in cities often use this medium to travel a few days / weeks. Leasing can be a fairly large budget, especially in high season. If you're renting a car beyond 4-5 months, we recommend the purchase of a vehicle. That said, if you book well in advance and for a long period of time, it is also possible to get great rates! And even if that costs just as much as buying a car, renting will give you more comfort:
You won't have to spend time finding the right vehicle
You'll avoid all the paperwork / fees, and you will undoubtedly need insurance & support!
There are many camper van rental companies across Australia. At a minimum, it takes an average of $50 p/day for the rental of a conventional van. But the rates vary between companies, model type, season, length of stay, and availability of vehicles.
Find more information in this article about Campervan rentals.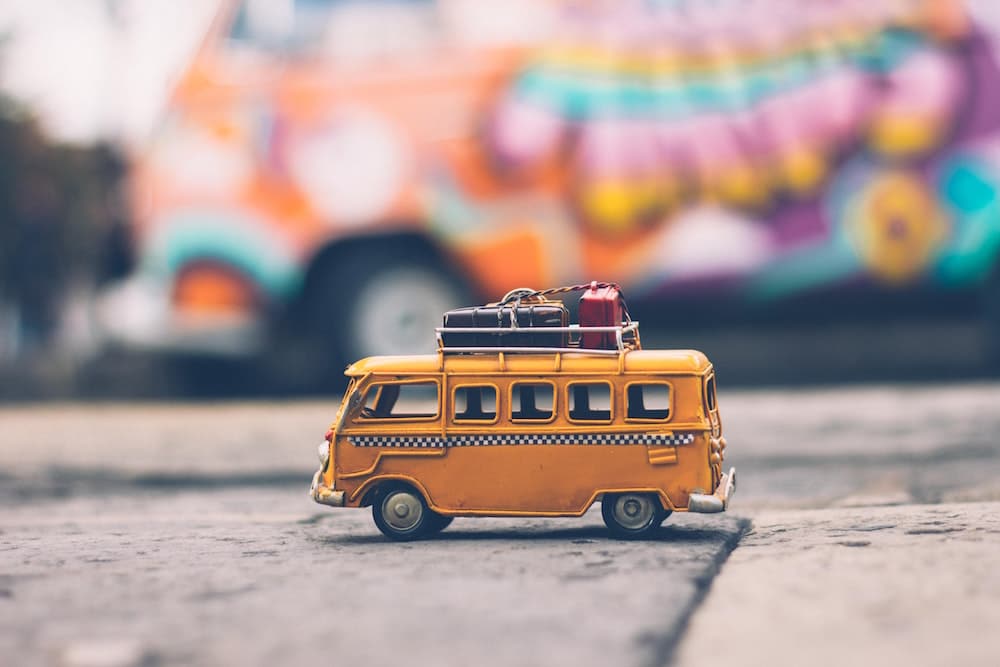 Where to sleep with your van?
For all those who are travelling in Australia in a van, you'll have no trouble finding places to sleep (excluding large cities). The camp site is in fact a part of Australian culture, with its wide open spaces it offers countless camp sites.
Guides
For a list of ALL free or cheap camp-sites, we recommend that you purchase a specialised guide like Camp Australia wide before or upon your arrival.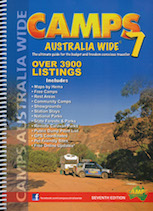 Camp Australia wide
You'll find it on sale in most book stores, NRMA agencies and some service stations (about $50).Once you have purchased it, the choice still remains as to where would be a suitable location to sleep in your van for the evening. Several options will therefore be available to you throughout your stay: the caravan parks, rest areas, camping spots, or backcountry camping!
To reduce your expenses, you should avoid caravan parks as much as possible. When you begin your road trip, the majority of backpackers feel compelled to visit camp sites once every two days. This is because you might not be used to this particular type of lifestyle just yet. After a short time and you become a little bit more comfortable, it is possible to visit camp sites just once a month or less… (yes!)
More information in the Australia Backpackers Guide:
A presentation of different types of camping (caravan park, rest area, camp spot, wild camping)
The equipment in the backpacker "nomadic" mode
How to prepare your Road Trip

How to travel around Australia without your own vehicle
For those who do not want to buy their own car or do not have the means to rent, do not panic! Public transport is widespread in Australia and generally affordable.
Bus
It is quite possible to travel by bus in Australia. Buses that travel long distances are called "coaches" and are well organised and comfortable. The journeys are often very long from one city to another (eg. Sydney – Melbourne: 12h) but fairly affordable (from $ 65). The two major travel companies are Greyhound and Firefly. Coaches are often air-conditioned, have a toilet, sometimes wifi, reclining seats and show films during the journey.
Both Greyhound and Firefly companies also offer 'hop on hop off ' tickets. For example, if you buy this type of Pass that links Sydney to Cairns, you can make as many stops as you like between these two cities for several days, or even visit for several weeks.
Rates for this kind of pass, for example (Greyhound):
Sydney – Cairns: $417
Melbourne – Cairns: $526
Adelaide – Alice Springs: $244
Darwin – Adelaide: $488
Train
Several long distance railway lines criss-cross Australia and connect the main points of interest of the coast and the center of the country with a connection between Adelaide and Darwin. The trains have economic class and first class. In the trains economics classes, you will have reclining seats, and on longer trips, cabins are also available. Travelling by train is generally more expensive than by bus. Some lines carry specific names, such as The Indian Pacific (Sydney to Perth), The Ghan (Adelaide to Darwin via Alice Springs), The Queenslander (Brisbane to Cairns) or The Overlander (Adelaide to Melbourne).
There are mainly five railway companies in Australia: CountryLink, Great Southern Railway, Queensland Rail, Transwa and V / Line.
You can enjoy discounted rates if you are holding a card such as YHA ($32 for those under 26 years, valid up to one year) or a "backpackers" card. For example:
Sydney – Perth: from $559
Melbourne – Adelaide: $79
Adelaide – Alice Springs: from $279
Alice Springs – Darwin: from $279
Adelaide – Darwin: from $549
MORE INFORMATION
Rail Consult Australia: www.railaustralia.com.au
Booking tickets on: www.greatsouthernrail.com.au
Flights
Major cities like Sydney, Perth, Melbourne, Adelaide, Darwin and Cairns are very well supported in terms of flights. Given the great distances that separates the major cities – it is the most suitable way to get from one point to another. Flights are generally quite affordable, but yet often remain outside the budget for a backpacker. The major airlines are Jetstar, Qantas, Virgin Blue, Tigerair. It is recommended to book a flight during week rather than the weekend to take advantage of cheaper rates.
For example:
Sydney – Alice Springs: 200 to $450
Sydney – Cairns: from $150
Sydney – Perth: 150 to $330
Sydney – Melbourne: from $75
MORE INFORMATION
www.airlineandairportlinks.com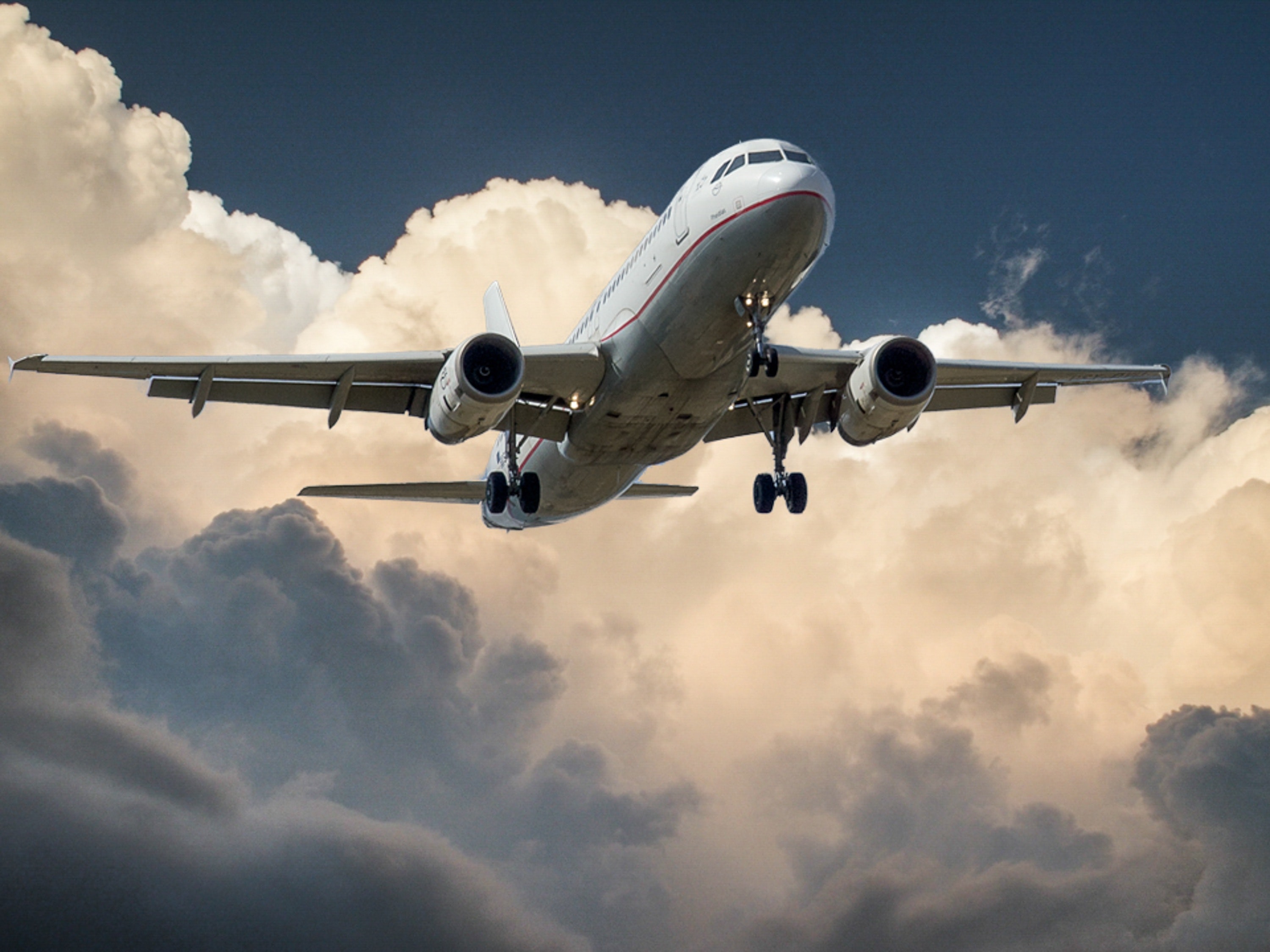 Carpooling
Widespread in Australia, carpooling is a very economical way to travel while sharing your experience with other travellers.
To search for a "lift" you can go to sites such as:
www.catchalift.com
www.needaride.com.au
www.shareyourride.net
www.coseats.com
You can also check out many Facebook Groups for carpooling such as "Australians Backpackers" where many travellers are often offering seats in their car. Gumtree is also another great way to find a lift online.
More Info: Ridesharing Australia
Hitchhiking
Hitchhiking works pretty well in Australia but is illegal in most states. It is also not recommended if you travel alone.
Road Trip tips
Driving in Australia has some specific features! First, we must drive on the left! This also means taking roundabouts by the left and give way to the right.
Wearing seat belts is compulsory in all states
The blood alcohol content limit for drivers is 0.05
The phone is banned while driving
In terms of speed limits in Australia, these can vary by state, but note that the maximum limit in a town is 50 or 60km p/h. For the majority of the time and on the highways, the maximum speed limit is 110km p/h.
The main roads are paved and although the tracks are fairly common, it is possible to tour the country by rolling only on paved roads which are well-maintained, even in the north and through Uluru.
Gasoline
The price of gas is generally cheaper in Australia compared to Europe. However, prices can vary greatly depending on the region where you are: if petrol is cheap in big cities like Sydney, its price can almost double in the bush.
In some areas, we didn't find gas stations anywhere. In some places across regional Australia, you will not find a gas station for 300 or 400km. It is advisable to drive with at least two thirds of a tank full.

Signs
The majority of the signs in Australia are similar to those present in Europe
The yellow signs indicate temporary changes (eg. roadworks)
The green signs indicate the major lines
The blue signs indicate the rest areas, gas stations…
The warning panels (red or yellow) indicate a danger of animals crossing, flooded road …
Tolls
In Australia, almost all the highways are free. The only Toll Roads are located around major cities Sydney, Melbourne and Brisbane. However, There is no toll that requires you to pay on the spot. There are two ways to pay to use these roads: pay in advance (recommended) or pay within two days after your journey (more expensive). It is not recommended to access toll roads when you do not really know where you are going.
More information on:
Queensland Toll Roads
Sydney My E-Toll
Roam Sydney
Melbourne City Link
East Link Melbourne
How to travel around Australia with the seasons
For those wishing to travel around Australia with a vehicle, it is recommended to learn about a number of points. While for most of us it is a journey of adventure, taking the wrong direction from the beginning can cause some consequences. For example, you could find yourself in a state where the harvest season is over, travelling in the rainy season or winter, or suffer other bad weather. To avoid this, we recommend that you check the directions you intend to take with an estimated route to plan your trip.
Here are some criteria to consider:
Climatic seasons
Bad weather
Migrating wildlife (Eg Whales)
Specific events for example festivals
Visiting relatives / friends
Return airport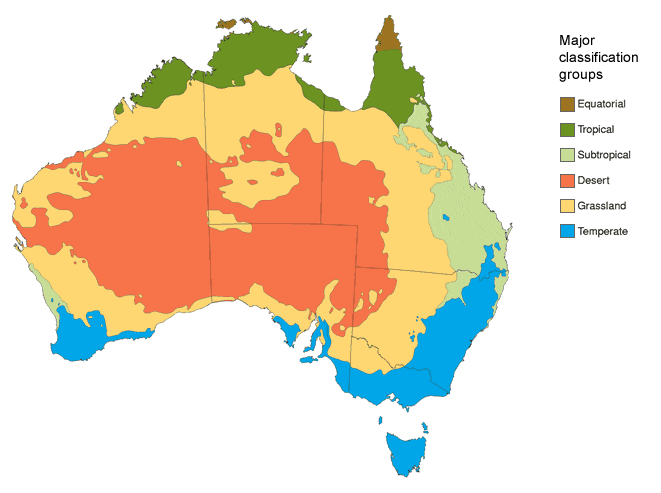 How to receive mail?
Postal services in Australia allow all users, whatever their nationality, to benefit from a general delivery system. You have the option to use the address of an Australian post office for you to send mail, and this for FREE. Upon receipt of your mail, the office will retain for 1 month before returning it to the sender.
Living without electricity
For people who have decided to travel by van, the problem of power will soon arise very quickly. The simplest and least expensive solution is to buy an adapter for cigarette lighter. This allows you to charge your electronic devices throughout your journeys (this accessory is often given when purchasing the van). For example, it will take about 3 hour driving to charge a laptop or computer. In towns, you can always find a library that may offer charging facilities with computers and with Wifi access. Another option is to have a look around for any openly accessible charging facilities eg. toilet, hall supermarkets, McDonalds that you might come across upon your travel.

Download the Australia Backpackers Guide to get more tipps about how to travel around Australia!