Australia's fauna, flora, and its landscapes are stunning. But this environment can be hostile and doesn't always get along with the adventurous spirit of backpackers. The potential dangers shouldn't keep you from enjoying every facet of this beautiful continent, but please familiarise yourself with the emergency procedures in case there's a problem. Even if it was something less adventurous, you can fall ill at any time. Here is all the information you need about medical treatment in Australia as well as the best websites and emergency numbers. It's good to always have emergency phone numbers in Australia.
Important emergency phone numbers in Australia
000 in case of emergency
The most important number is "000", which includes police, firefighters, and ambulances, who are available 24 hours a day, 7 days a week. This number is common to the whole of Australia.
112, the international emergency number works
By dialling "112" on your phone, the international emergency number, you will immediately be redirected to the Triple Zero operator.
Good to know: the famous "911", famous thanks to American films and TV series, does not work in Australia.
The flying doctor service, an alternative to "000"
However, in remote areas, it may take some time before these help desks can help you. In this case, contact the Royal Flying Doctor Service, a group of doctors and pilots who can fly in to rescue you from the outback. Every day, they fly thousands of kilometres to help isolated populations.
Covering an area of almost 2.3 million km², they provide visits and basic care, as well as rescue and emergency evacuations. As a relief organisation, it operates free of charge 24 hours a day, all year round. A dispatcher is available on the phone, even at night.
Please note that there are several emergency numbers for this service, as they differ depending on the state/ territory:
For 24 hour medical and emergency help call 1800 625 800
For satellite phone calls : 08 9417 6389

Tasmanian RFDS does not provide emergency medical services – please dial 000 for emergency assistance.

For 24-hour medical and emergency assistance call:
SA (Outback Areas): 1800 RFDS SA (1800 733 772)
NT (Central Australia): 1800 1MRACC (1800 167 222)
NT (Top End/Darwin): 000 (St John NT)
HF Radio: (4010kHz, 6890kHz or 8165kHz)
Satellite Telephone: 08 8648 9555 or +61 1800 RFDS SA (+61 1800 733 772)

RFDS Victoria does not provide emergency medical services.
Please dial 000 for emergency assistance.

For 24-hour medical emergency help you can call the Flying Doctor directly on (08) 8088 1188. This number is only to be used in an emergency if you do not have access to hospital services in your local area. In an emergency, you can also call 000.

For 24 hour medical and emergency help call
1300 My RFDS (1300 69 7337)

Poison Control Centre
131 126 is the Poison Control Center number. Call them if you got bitten or stung.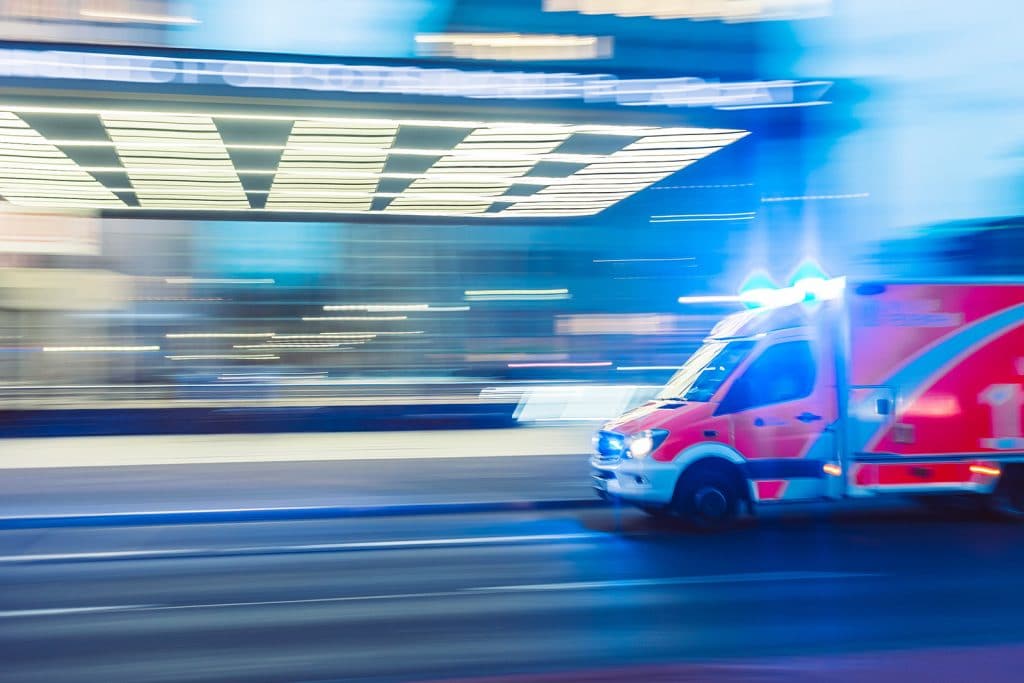 Other numbers of assistance
If you don't need an emergency, but you need to contact the police, call "131 444". Except if you are in Victoria, then you need to contact the local police.
If you witness an offense or a crime, you can make an anonymous statement on the phone. Dial the number "1800 333 000".
In case of a flood problem, thunder, or any other natural disaster, contact "132 500".
If you have lost your identity papers or in case of an absolute emergency (accident, death), you have to contact the Embassy of your home country.
How to find GPs and specialists in Australia?
If English is not your native language, look online for doctors who speak your language.
Websites
Australian Yellow Pages: At the bottom of the page on the left, you can filter your search by clicking on "Doctors", and then enter the place where you are looking for a doctor. The Australian Yellow Pages will generate a list of practices around you, along with a brief description of doctors and their specialisations. At the top of the page, you find a comparison tool, with which you can easily find the best option. The yellow pages provide you with phone numbers, give you the option to leave your phone number to be contacted or to contact companies via email.
HealthEngine
HealthEngine lists general and specialised doctors across Australia. You can easily make an appointment online, as you can choose from available slots of each day. So quickly book an appointment with the doctor you need without having to call.
Facebook groups
There are hundreds of Facebook groups whose main topic is Australia. Join a group that interests you, maybe one about the city you're living in, and ask people in the community if they have any recommendations. There are also groups of many nationalities, e.g. Brits / Spanish / Norwegians in Australia.
You now know all of the emergency numbers you need and how to easily find a doctor in Australia. Take care of yourselves guys! 🙂