Antoine and Lidwine wanted to study in Australia. After more than a year of study in Australia they look back on their experiences. To connect studying in Australia with the pleasure of travel and discovery. If you also have this dream, this article will be useful for you. Antoine and Lidwine will give you all the practical information: preparation of the stay, University, search, Budget … to support you in the realisation of your dream.
About Antoine and Lidwine
Antoine is 27 years old and comes from Charleville-Mézières in France. After his graduation he followed a BTS from a Management course. He landed with a WHV on Australian soil. After a year in Australia and the desire to be in another English-speaking country as England to study, he decided his stay as a student under a student visa in Australia, to extend.
INFO: The student visa offers the advantage that you also can also work and finance yourself. It is only a maximum of 20 hours per week, but it is a good start.
Lidwine is 31 years old, she is also French, more specifically from Nantes. Her higher education in France began with a DUT Information and communication in La Roche-Sur-Yon, afterwards Lidwine visited a communication school. After working 8 years for a communications Agency, she decides to take a 11-month sabbatical leave and travel with a WHV to Australia. Lidwine arrived in Sydney and took the first 2 months English lessons. She decided then, to quit her Job in France and take the steps for a student visa.
How much does it cost to study in Australia?
Antoine graduated from a two-year degree in Australia in business administration at the Australian Catholic University (ACU). In order to enter the University, he had to pass an English entrance exam. This is the IELTS Academic, in which you have to score a minimum of 7 out of 10 points. The school fees are AUD 26.900 per year or AUD $ 13.450 per Semester. In the case of 4 subjects per Semester, the costs are around 3,300 AUD per subject.
The first Semester lasts from February to June and the second from August to November. In summary, nine months per year and the number of hours is between 12 and 15 hours per week.
Lidwine enrolled in a Leadership & Management Training at the Australian Pacific College in Sydney. The course costs are AUD $ 1.950 per Semester and the number of hours per week is 20.
The registration fees vary greatly, depending on which degree you want to do in Australia. Masters, Bachelors universities will be much more expensive than diplomas in schools.
Keep in mind that you have to pay for your student visa as well. The cost is 620 AUD (July 2019). And also the obligatory cost of health insurance OSHC.
Need advice to study in Australia?
You may be hesitating on the visa you need, the steps to take, the school to choose or even the direction to take. It is vey easy to get lost …
But do not panic, specialized organisations can help you. This is the case with Study Connection, which accompanies you for free in all your efforts to study in Australia. The costs are borne by the schools. And no need to have a clear plan, they are there to listen to you and advise you!
Contact them here: Study Connection
The education system in Australia
According to Antoine, it is less theory than it is in France. He is frequently asked for case studies in groups or alone. The System is less rigid than in France. This allows, according to Antoine, a greater freedom. Lidwine finds the theoretical part is as much as in France. Both study experiences in Australia differ from each other.
Your feeling is likely to be different. The higher education depends on a large extent by the teacher, the institution and the study area. Some might be more theoretical than others.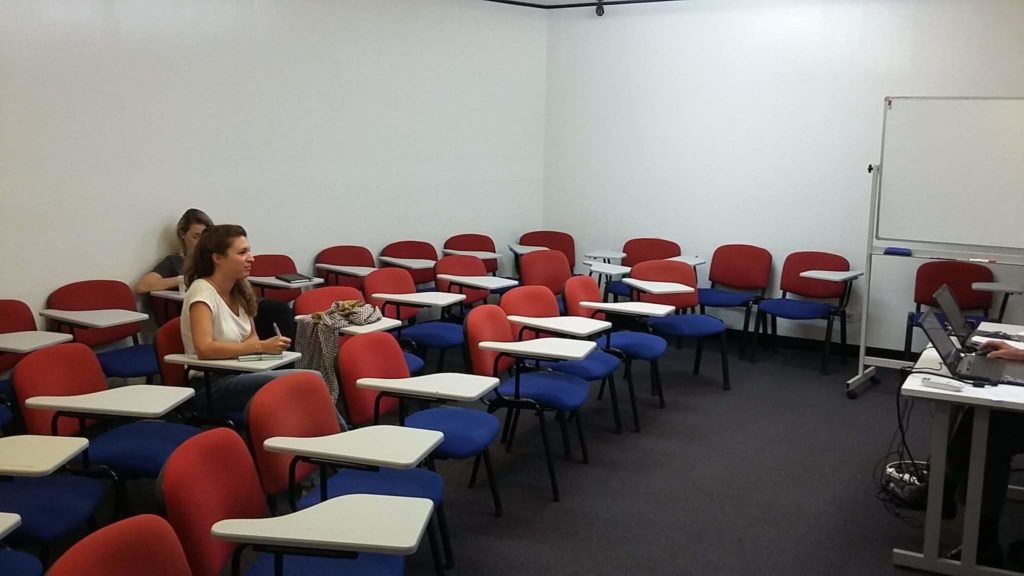 How to live as a Student in Australia
Antoine found a Job as a Steward at his University, a fairly well-paid Job, because he earns AUD 34 per hour. As a result, he is able to Finance a large part of his life down under. The Australian labour market is full of possibilities. It is also easier to find a Job here (and to lose).
On the basis of his current Situation in Manly, he recommends a Budget of around 400 AUD per week with 60 AUD for groceries and 300 AUD for accommodation.
Lidwine is in a different Situation, since she decided not to work while she is studying. She wanted to make the most of her study and trip to Australia to get all the experiences she imagined. Therefore, a Budget of 15.000 AUD per academic year is recommended.
In a few words, depending on the life speed, desired experiences and financial resources, everyone has a Budget! But one thing is for sure: The cost of living in Australia are quite high.
Here's more Info: How high are the living costs in Australia?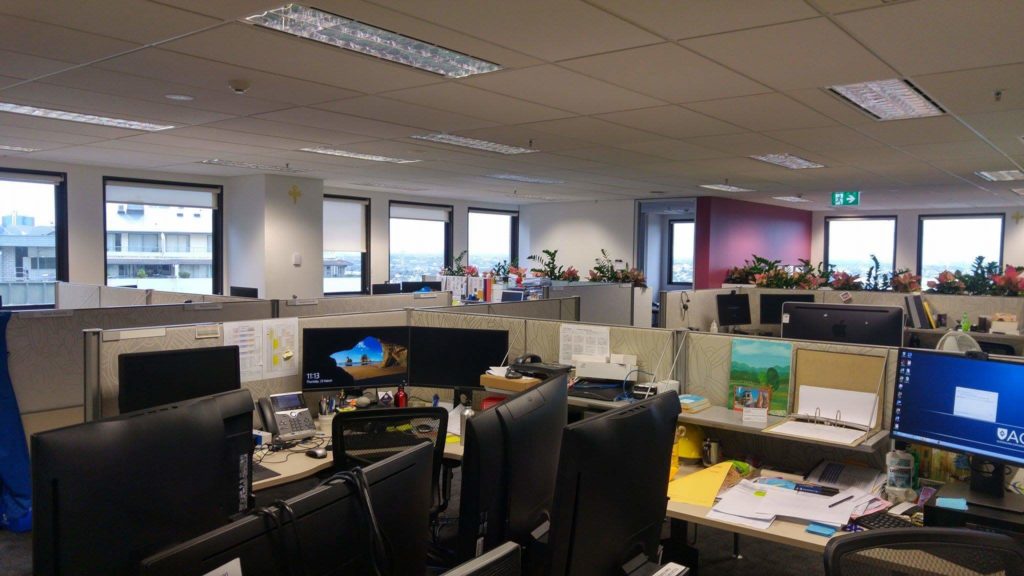 After studying in Australia
Antoine hopes, at the end of its two-year masters to work in Australia, for the Moment, there are no plans to return to France.
At the end of her studies, Lidwine wanted to travel first, "holiday" around. After that, focus her efforts on the search for a job in her profession, but if it is not in Australia, it will be elsewhere. All she wants is to work in an English-speaking country.
Is to recommend study in Australia?
The diplomas in France are a great value and English is in many areas of activity essential today. It is so true that it is not a large risk, to study in Australia, but a Chance.