Banks, like other industries, have seen a digital revolution in recent years. This transition is being achieved, among other things, by the appearance of online banks and more recently by mobile banks. These enable 100% administration online and many advantages (speed, economy, etc.). But what difference can we see between these two players in the banking market? This article will explain online and mobile banks.
Online banks
The appearance of online banks is the first step in the digital transformation of traditional banks. They were founded about ten years ago and are considered to be subsidiaries of traditional banks. They are real banks that are tied to large groups.
Status of online banks
Online banks are classified as credit institutions, which means that their legal entity has been approved by the European Central Bank. This Status allows banks to:
Provision and management of payments
the receipt and storage of funds from the public
administration of financial products and securities
the authorisation to grant loans
Advantages of online banks
Online banks are only available virtually. This enables advantageous rates since there are only a few costs for physical structures. These banks offer more or less the same services as a physical bank.
Account creation is therefore done online. Receipts and minimum deposit are required. There are no account maintenance fees and the credit card is usually free of charge. Other advantages such as simple account management, 24/7 access and fast processing can explain the success of this option.
There are several online banks in the UK like Revolut or Barclays, that offer accounts for free with very good conditions.
The mobile banks
Mobile banks are beginning to appear in the UK. These new banks, also known as neo-banks or fintech (finance and technology), override the classic financing pattern. In fact, most of them improve the customer experience through new technologies (design, connected objects, functionalities, etc.). UK has many mobile banks these days, Monzo and Atombank are already well known and offer excellent customer experience through their mobile apps.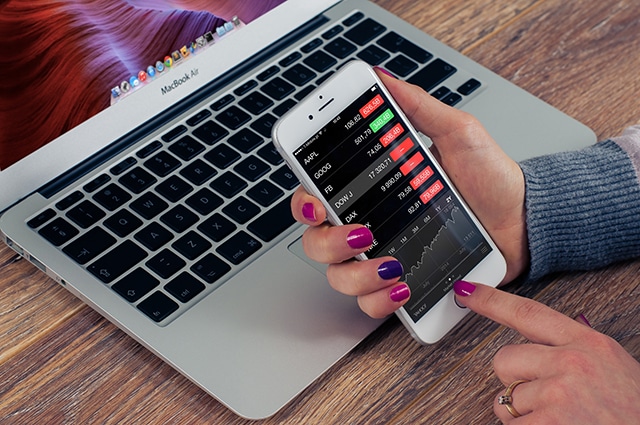 Status of Mobile banks
In contrast to Online banks, are mobile banks payment institutions. This Status is issued by the banking authorities of the country and enables the execution of banking transactions (per card and per App, credit Transfers, direct debits, etc.). Banks are also empowered to grant loans under very narrow conditions. Which takes place exclusively via the mobile App. The creation of the account is done online and very quickly. A simple copy of your ID is sufficient.
Advantages of mobile banks
The main advantages of such a bank are their practical and economic aspects. Transactions are executed immediately so that you can manage your budget in real-time. There is no dedicated consultant, or branch, which explains the attractive prices. The reaction time in case of interaction is appropriate and it is also possible, to contact someone via social networks. It is a new Vision for the Bank, closer to its customers.
The big plus is the cost-reduced management of foreign currencies: free withdrawals, no commission on purchases regardless of the currency … Ideal for stays abroad!
The offers are, however, still very limited. Most people use these Apps as secondary banks.
As mentioned above, Monzo is one of the most popular mobile banks. Opening an account is for free, you simply download the app on your mobile phone.
Mobile banking and their audience
Mobile banks are aimed at a target group of mobile users that only want to manage their finances through mobile phones. The main audience remains to be travellers. They can also be useful for young people as well as for self-employed / freelancers.
The online presence of traditional banks
Not to be confused with online banking or mobile banking. Online banking is simply an extension on the Internet or through the use of a conventional physical bank. To access these platforms, you must be a customer of the bank. This physical and digital combination is reassuring in that it offers the benefits of the virtual while maintaining the human dimension. However, you can only perform basic tasks on these websites, such as: Account management, money transfers, etc.
These days all banks are offering online banking and or an app.